7th and 8th grade students from Fort Gay PK-8 hit the road recently to check out Mountwest Community and Technical College. During the tour, students built a house following a specific set of guidelines. This lesson taught students about financing and overcoming obstacles during projects. Students also learned about the options and pathways available to them at Mountwest! Everyone had a great time!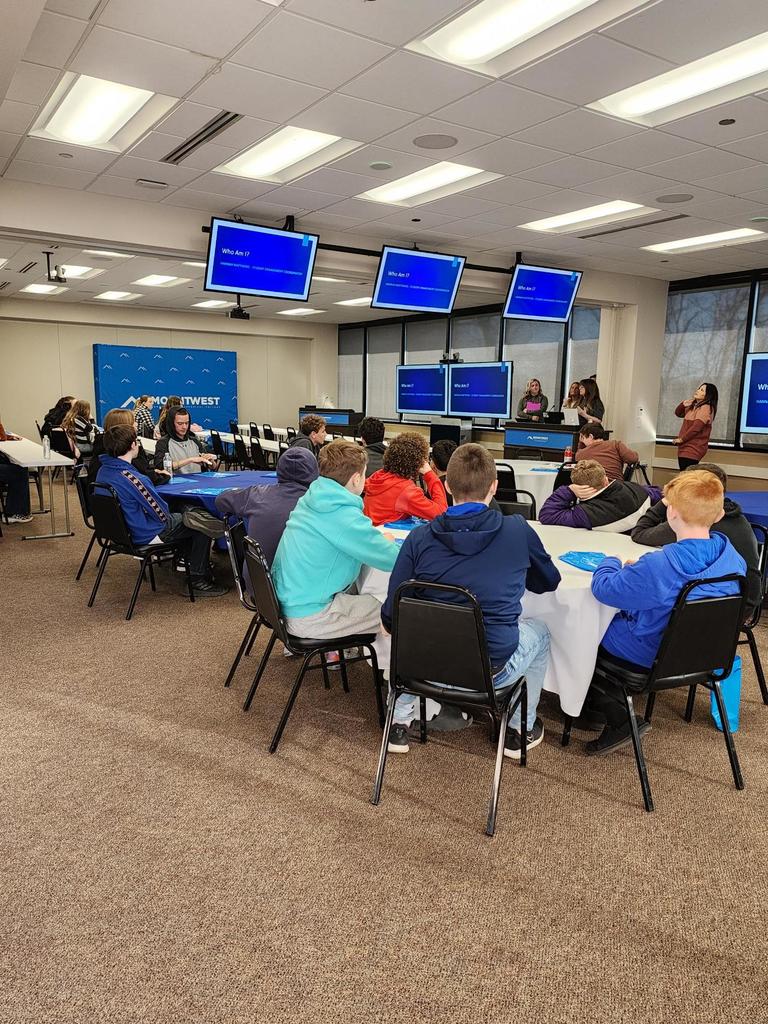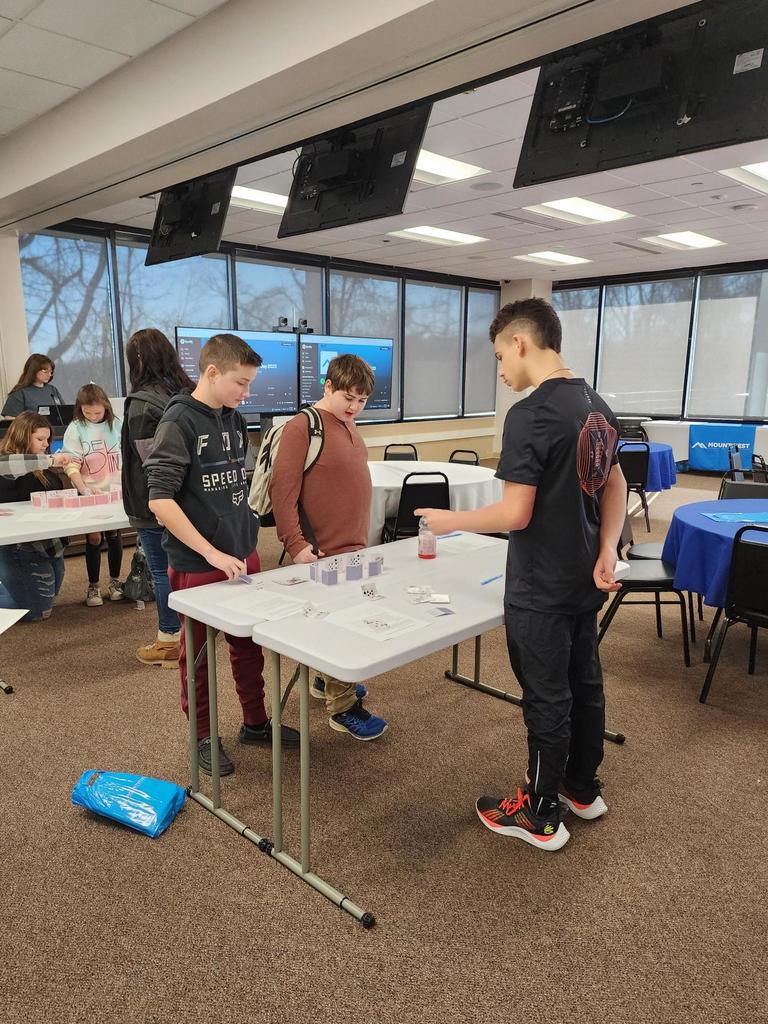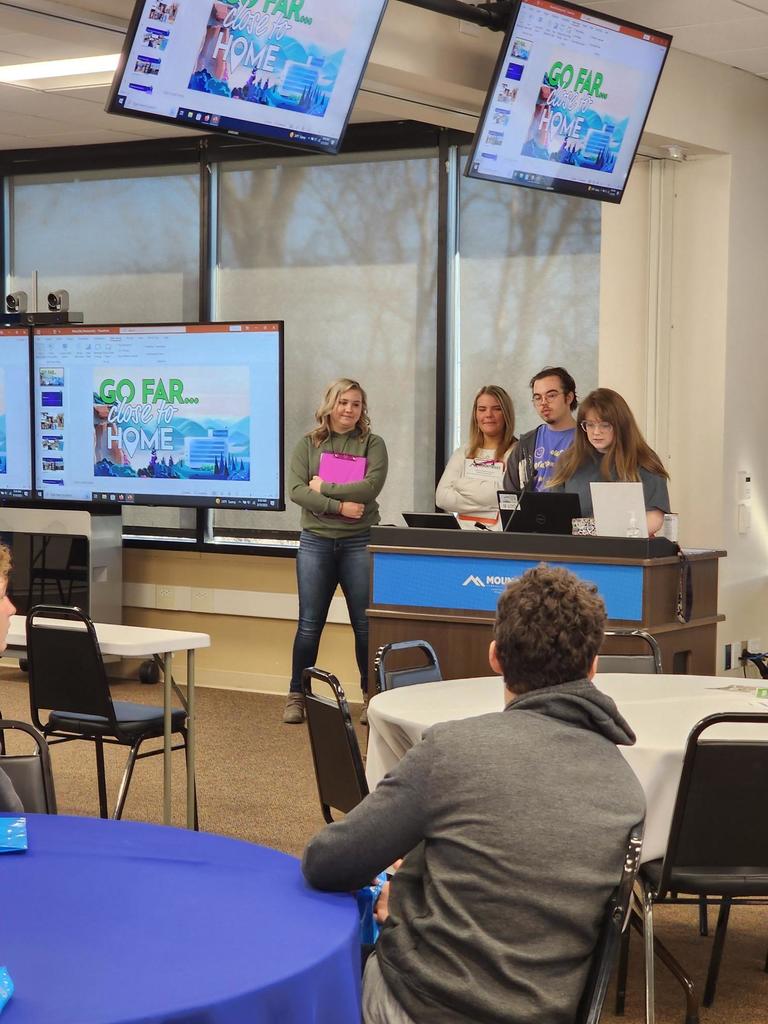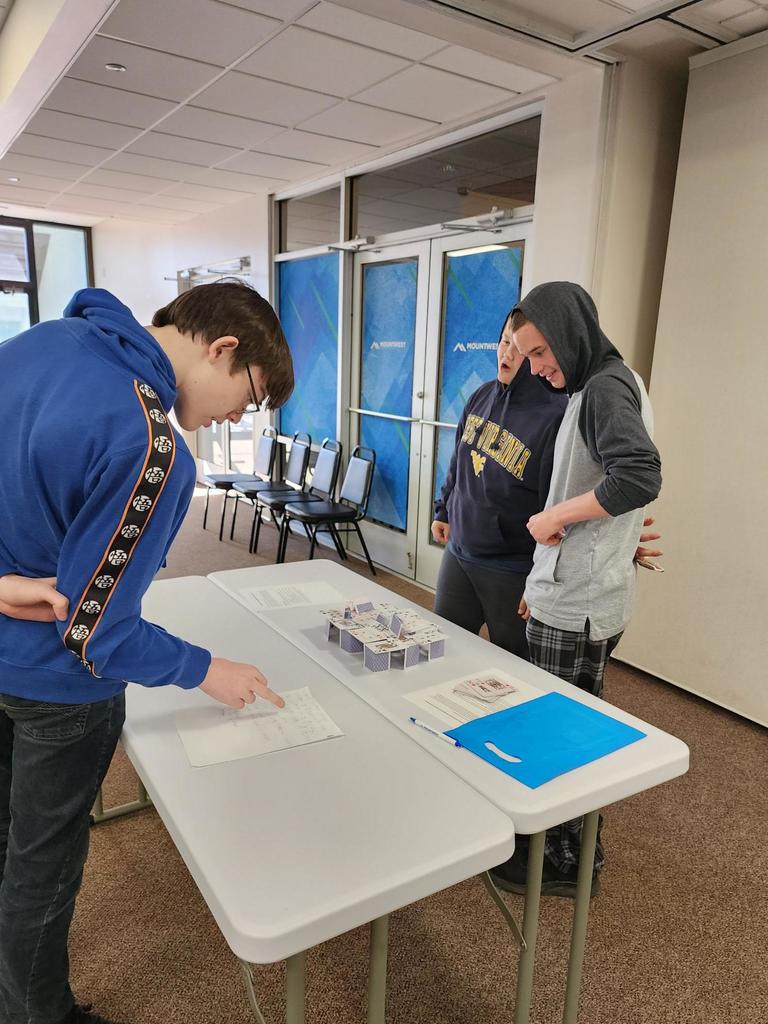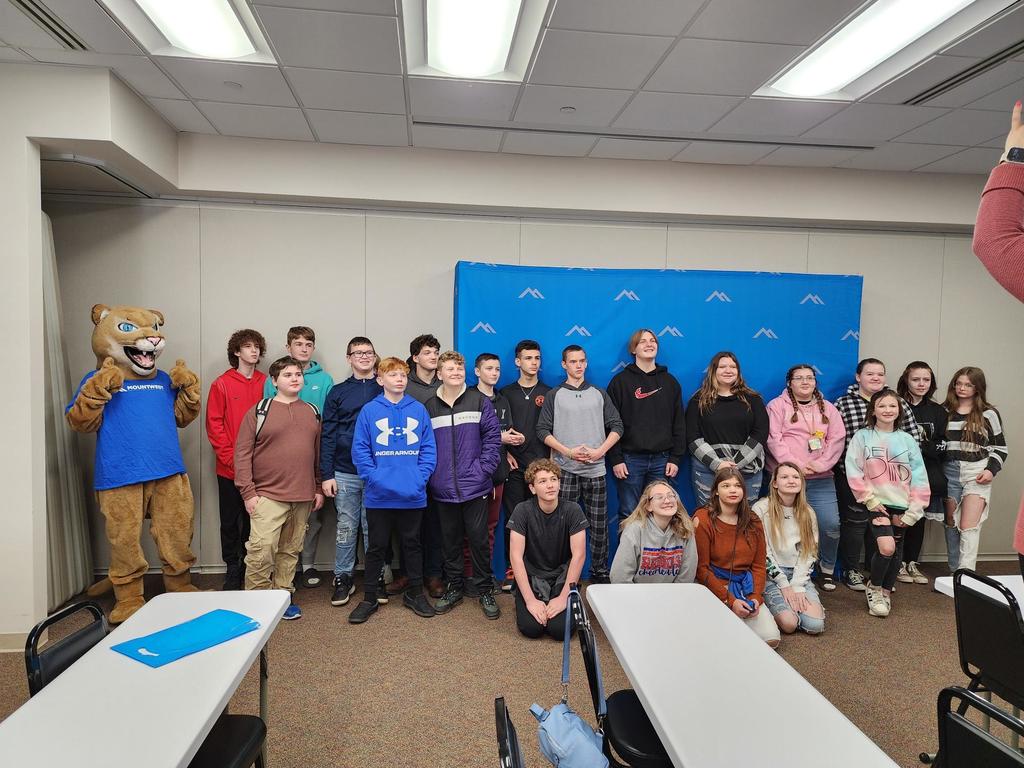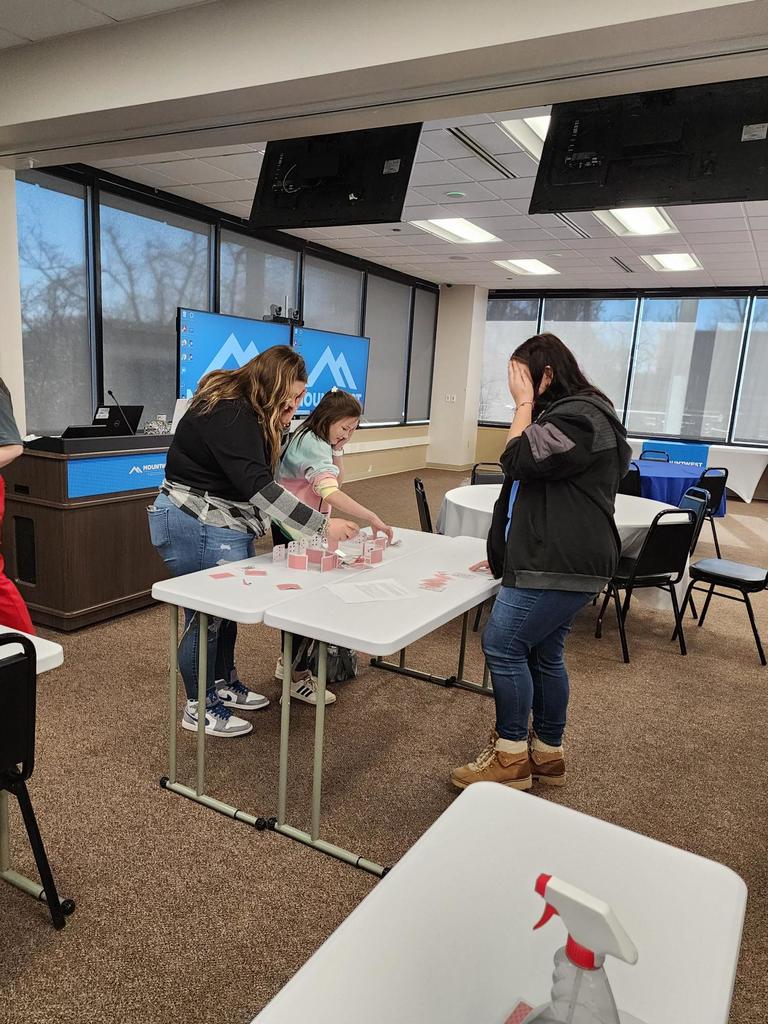 Students at Crum PK-8 are working together to create a community garden at the school. 4th and 5th Graders are planting spring crops in raised beds outside the school. Mrs. Ramey's middle school students are staying after school to share their agriculture knowledge with their younger classmates. Parents and students are welcome to stop by the raised beds and do some gardening or pick up some fresh produce.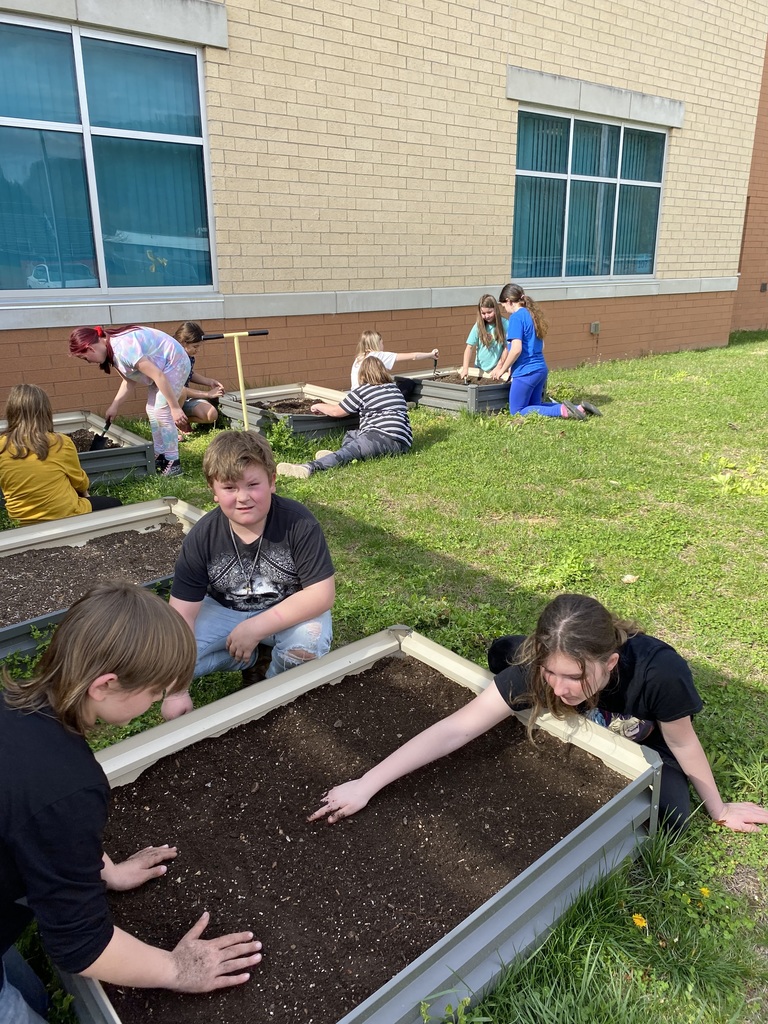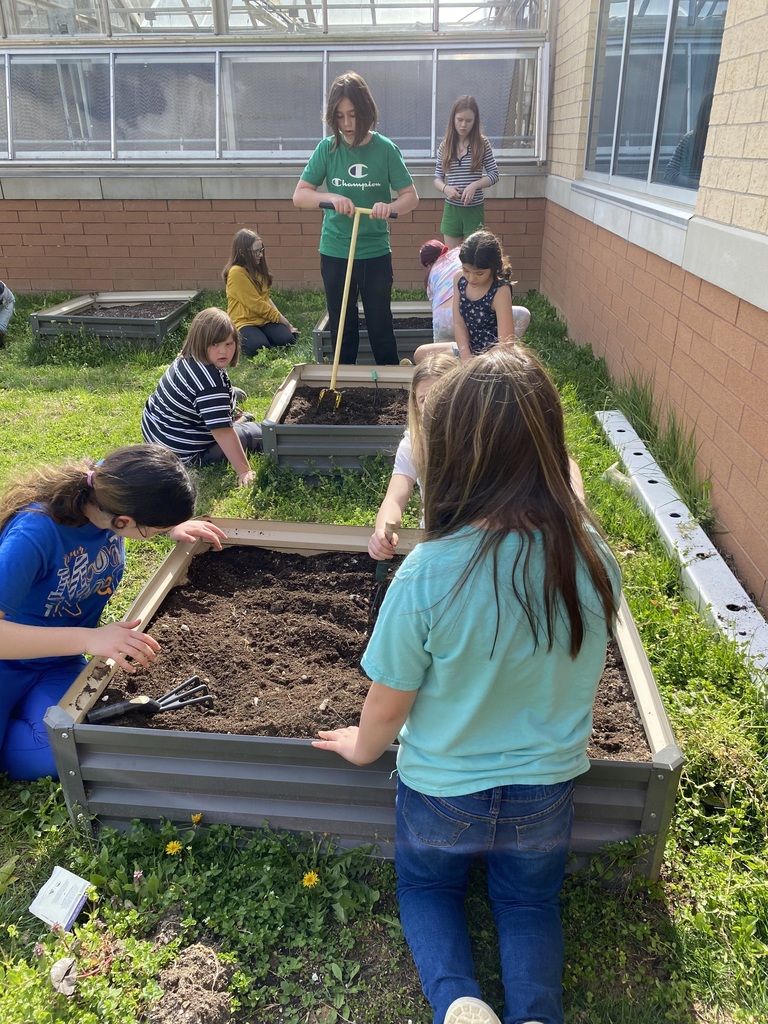 East Lynn Elementary added a fun twist to Parent Teacher Conferences last week. In addition to the parent/teacher meetings, the school also hosted a family engagement activity. East Lynn's math goal this school year is measurement and data, so parents/guardians and their students filled a jar of ingredients to make cookies! In total, 53 people took part in the family event. That is a lot of cookies baked over the weekend!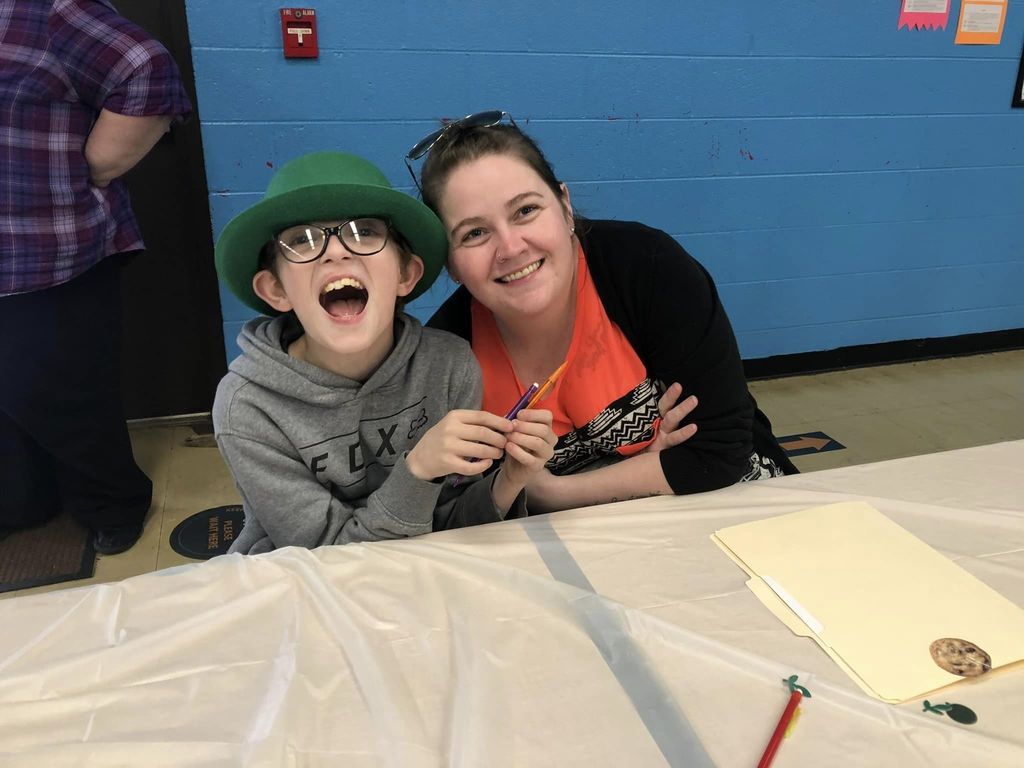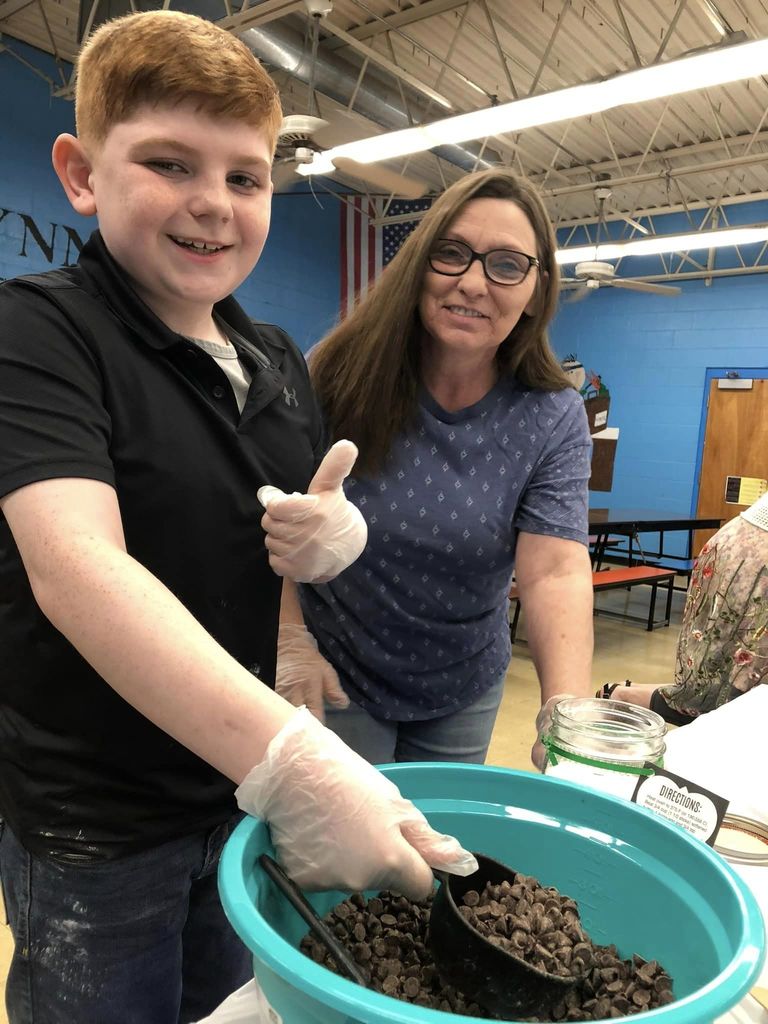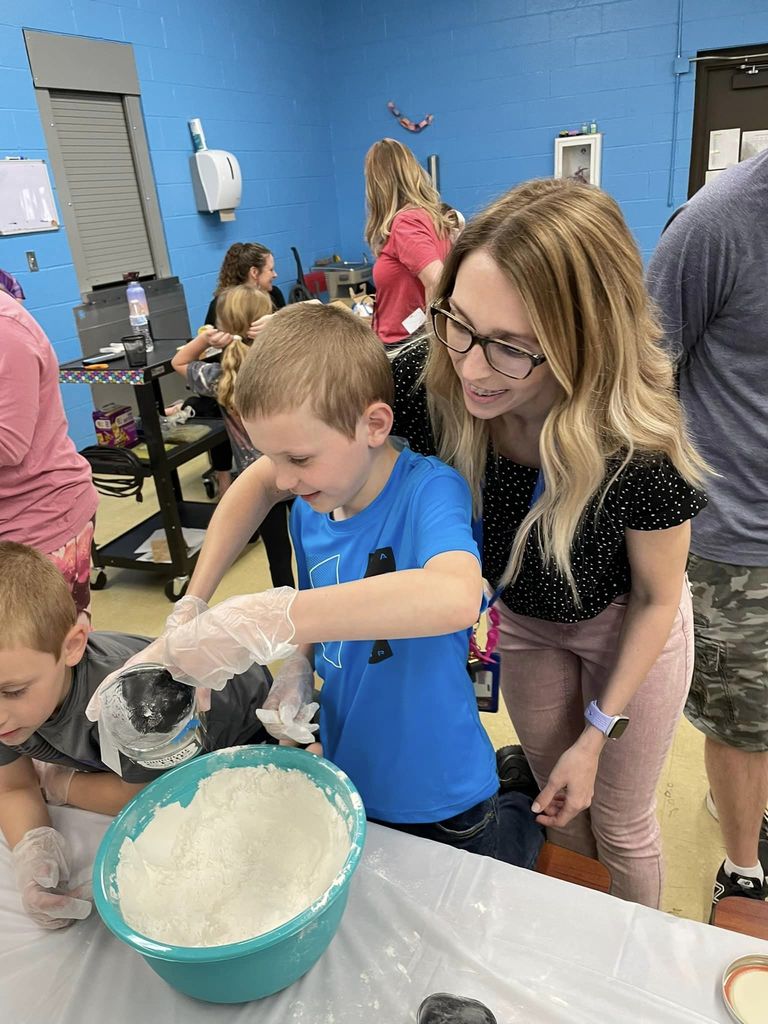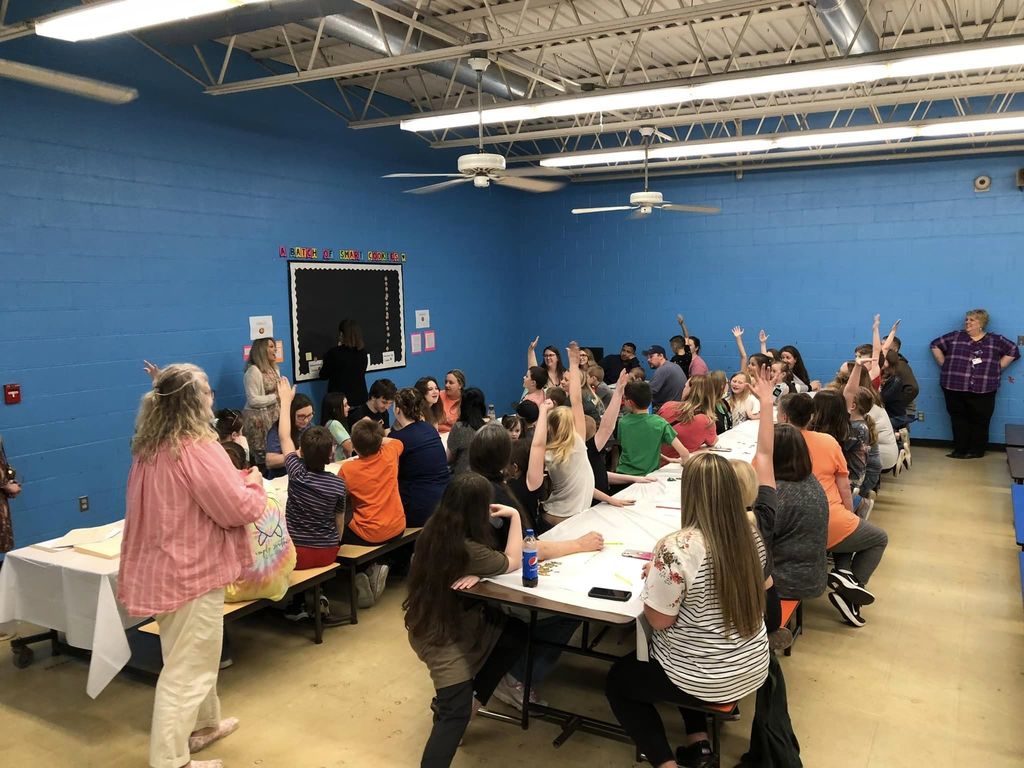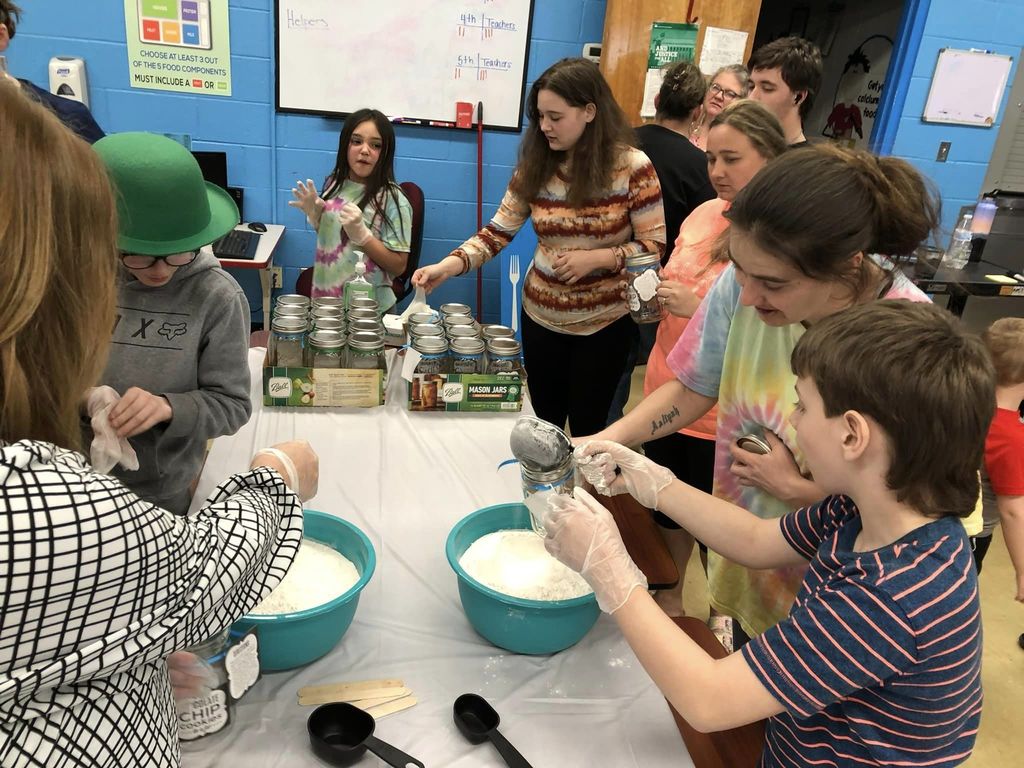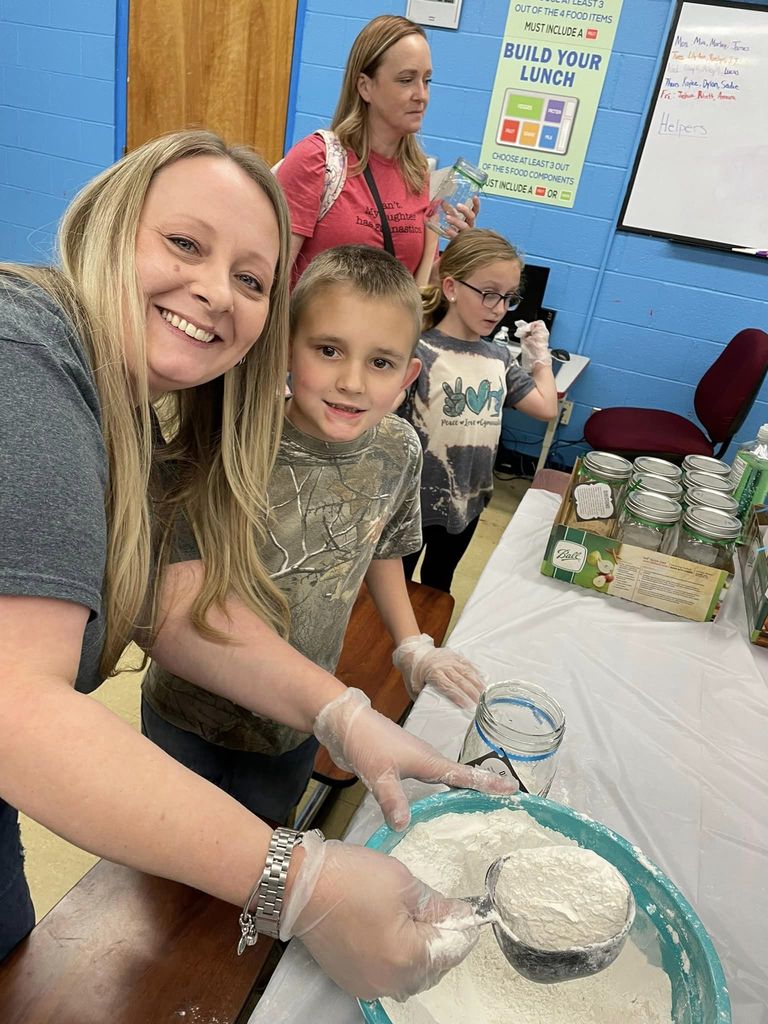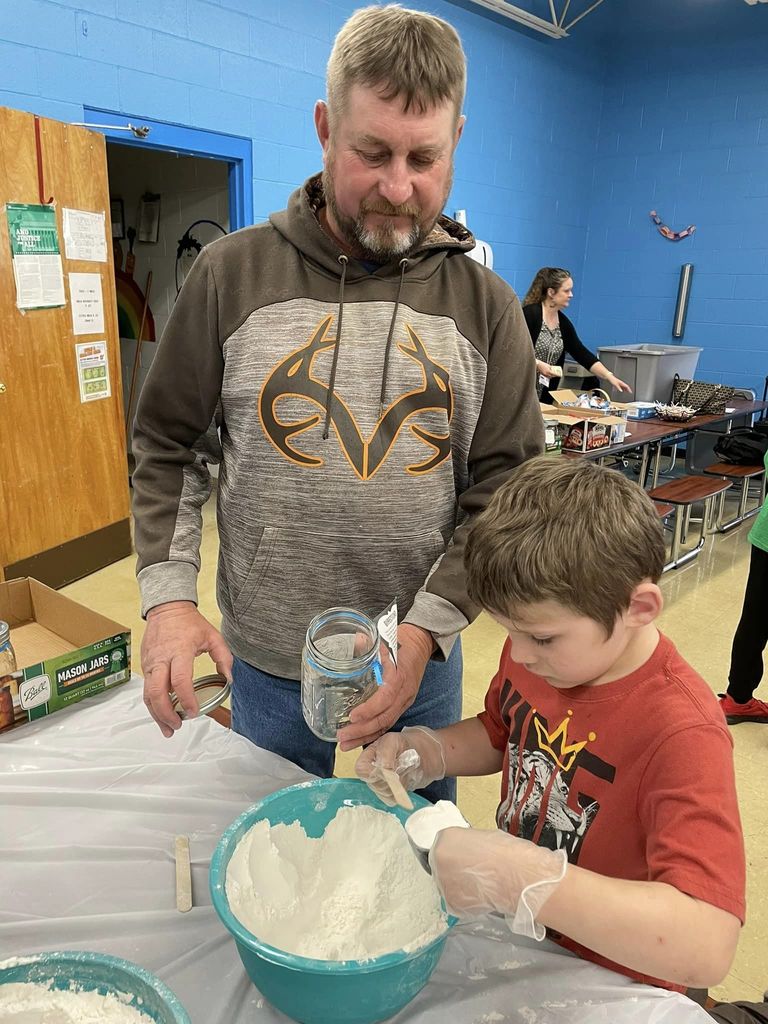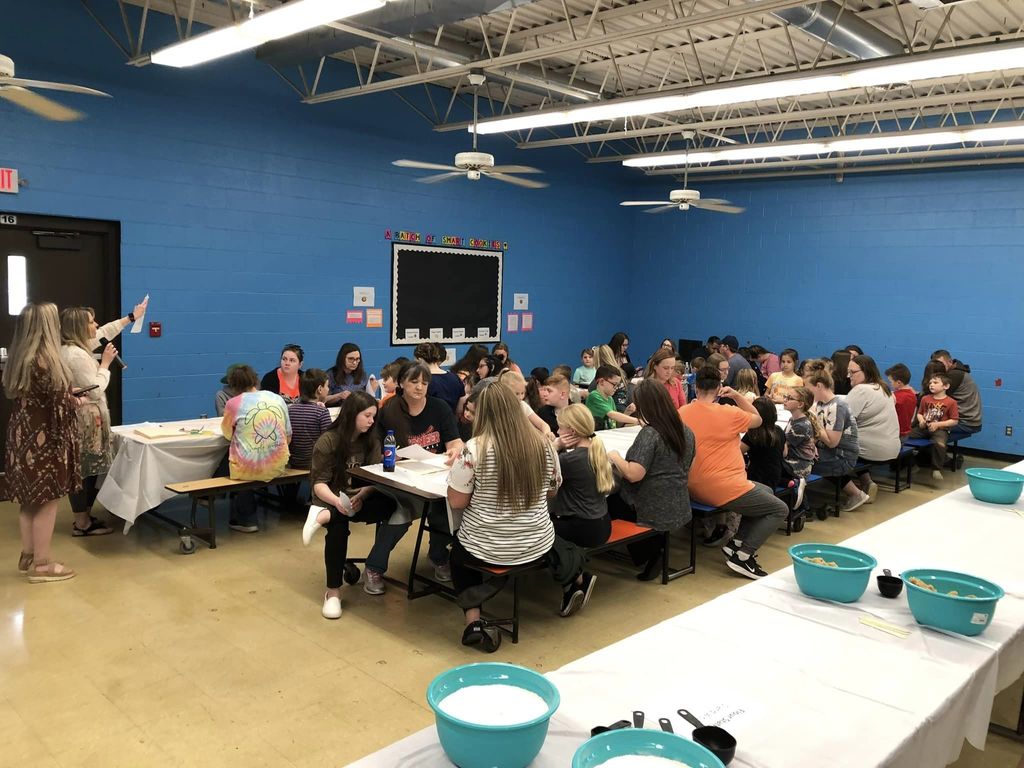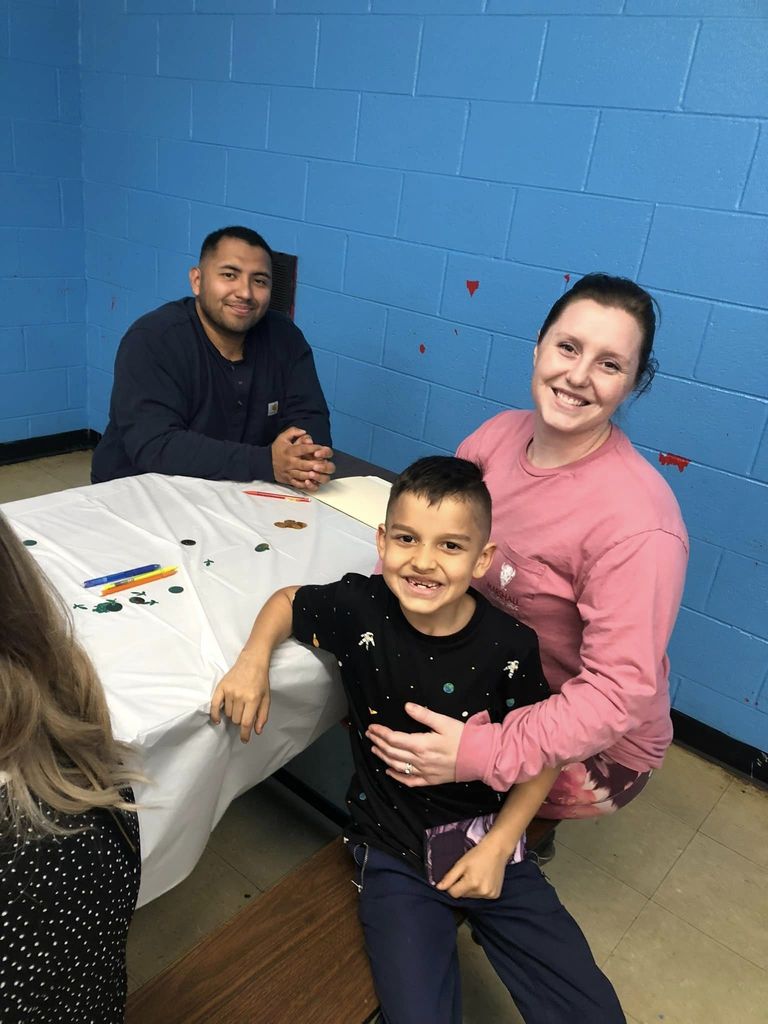 Art Show! WCS is hosting a middle and high school are show tonight at Spring Valley High School, and the All County Choir is performing at 6:30. Doors open at 6:00. Next week, Tuesday March 28th, will be the elementary art show. That show also starts at 6:00 at Spring Valley High School, and the elementary All County Choir will perform at 6:30. Two nights full of great art and good music!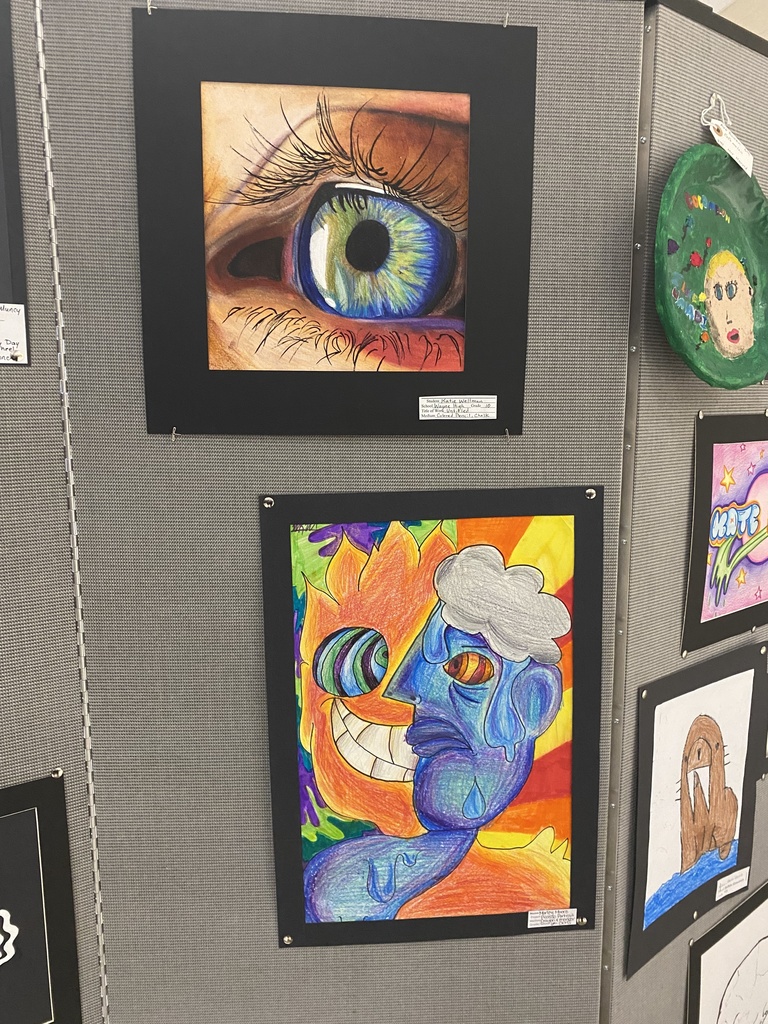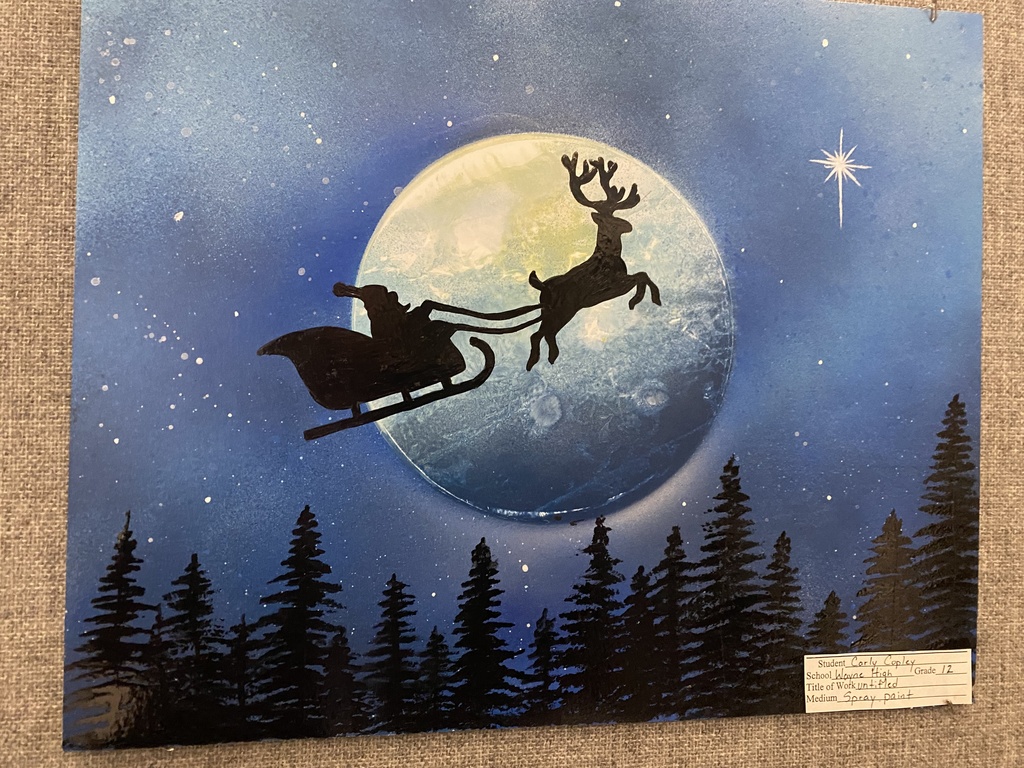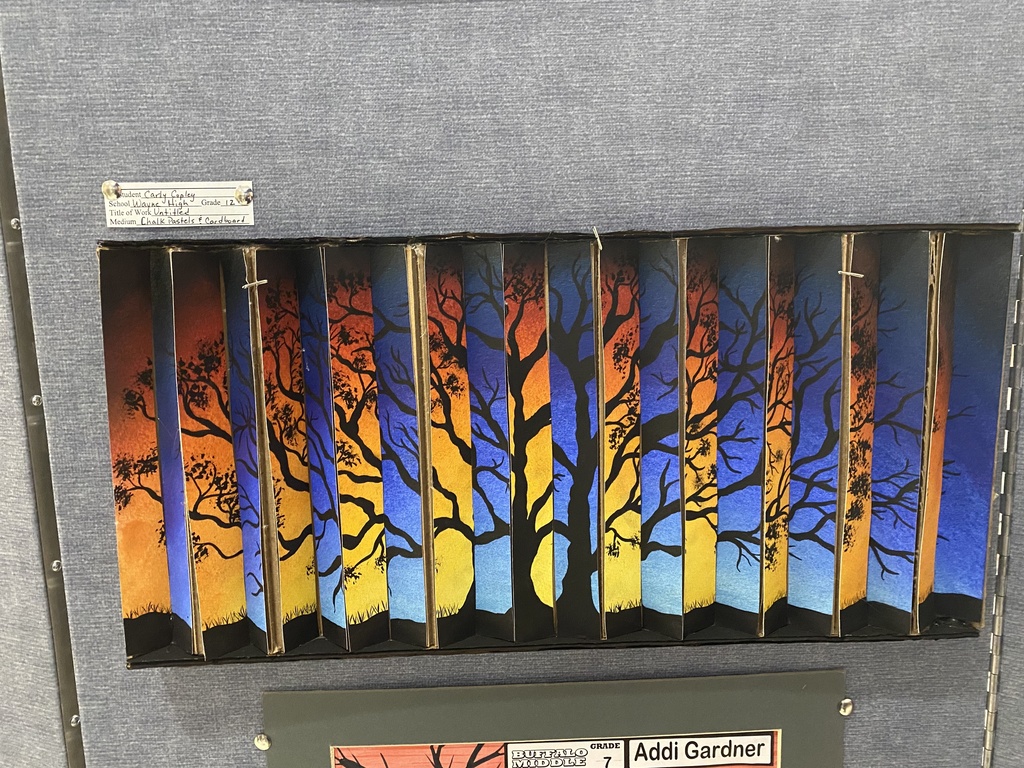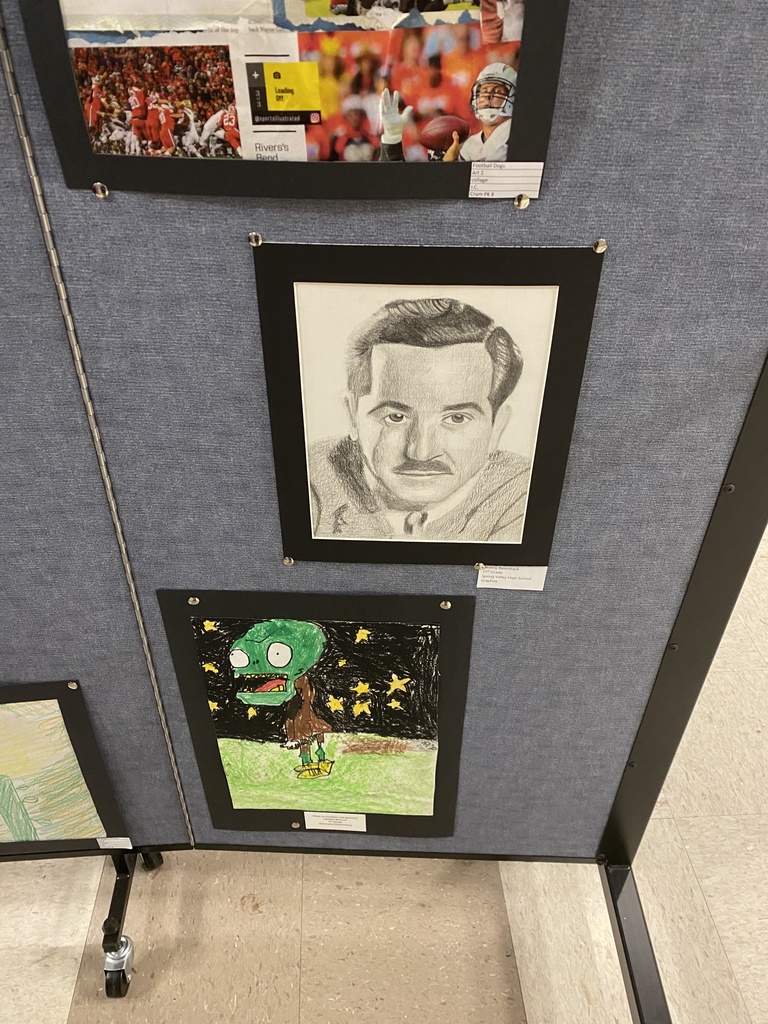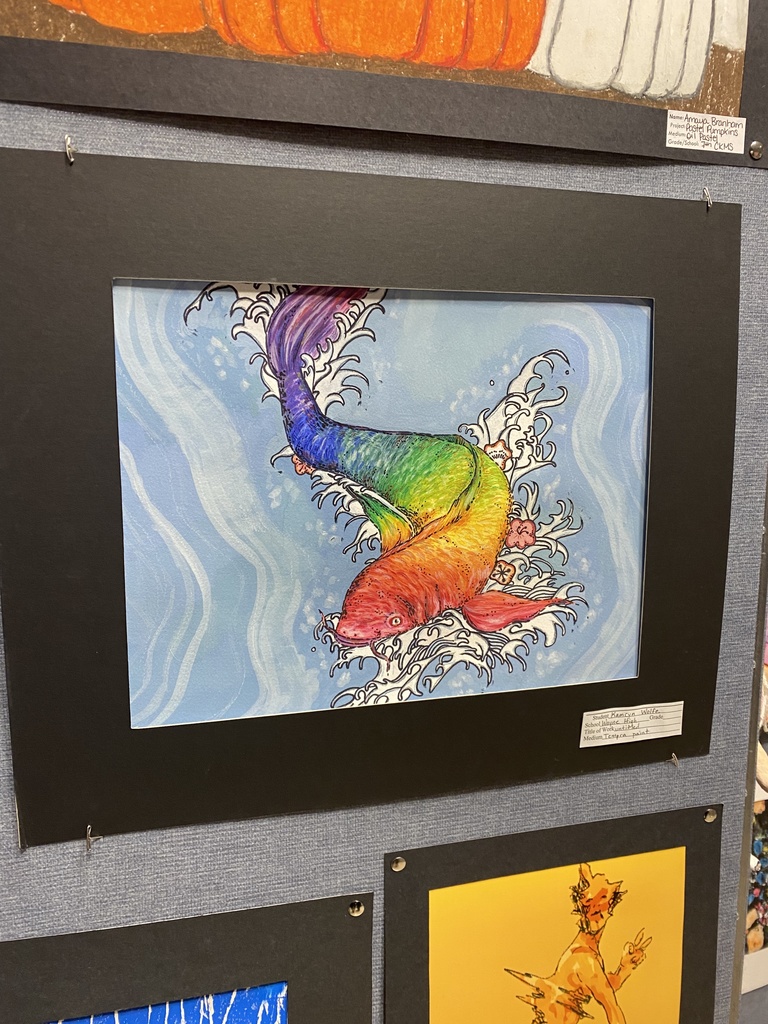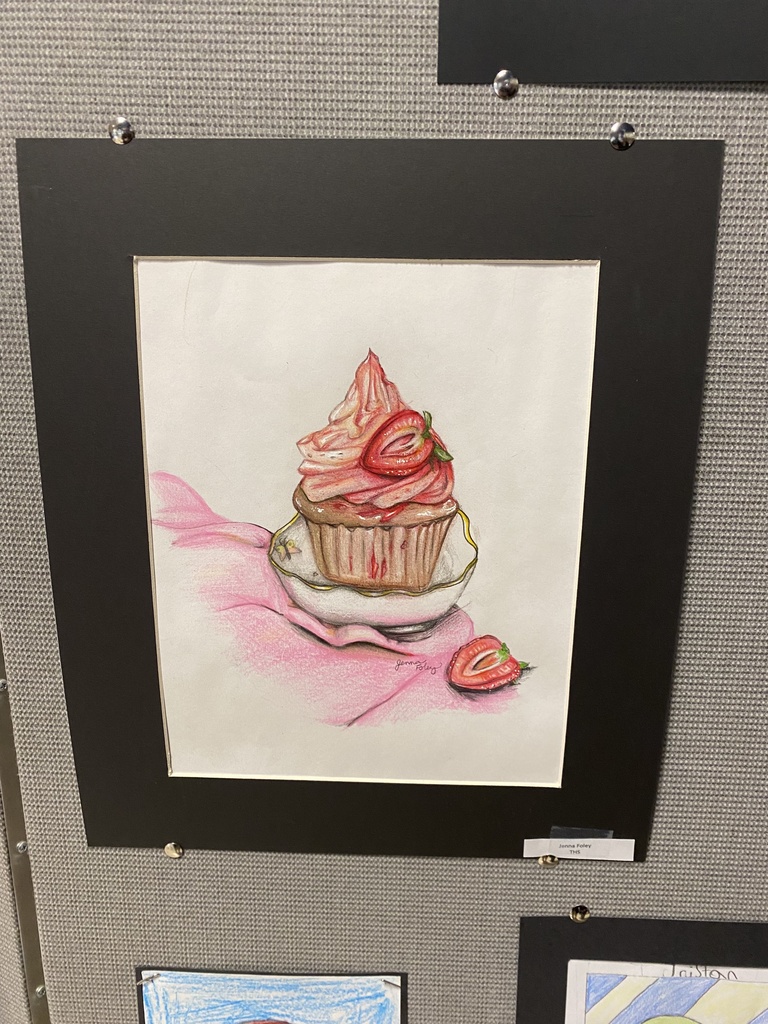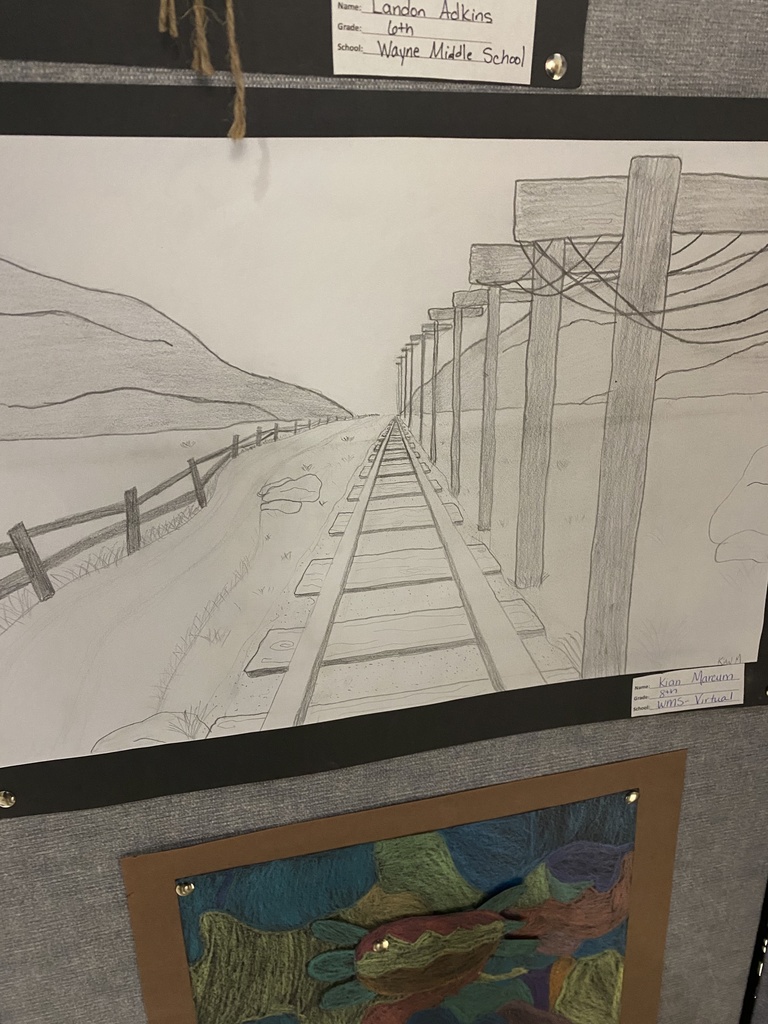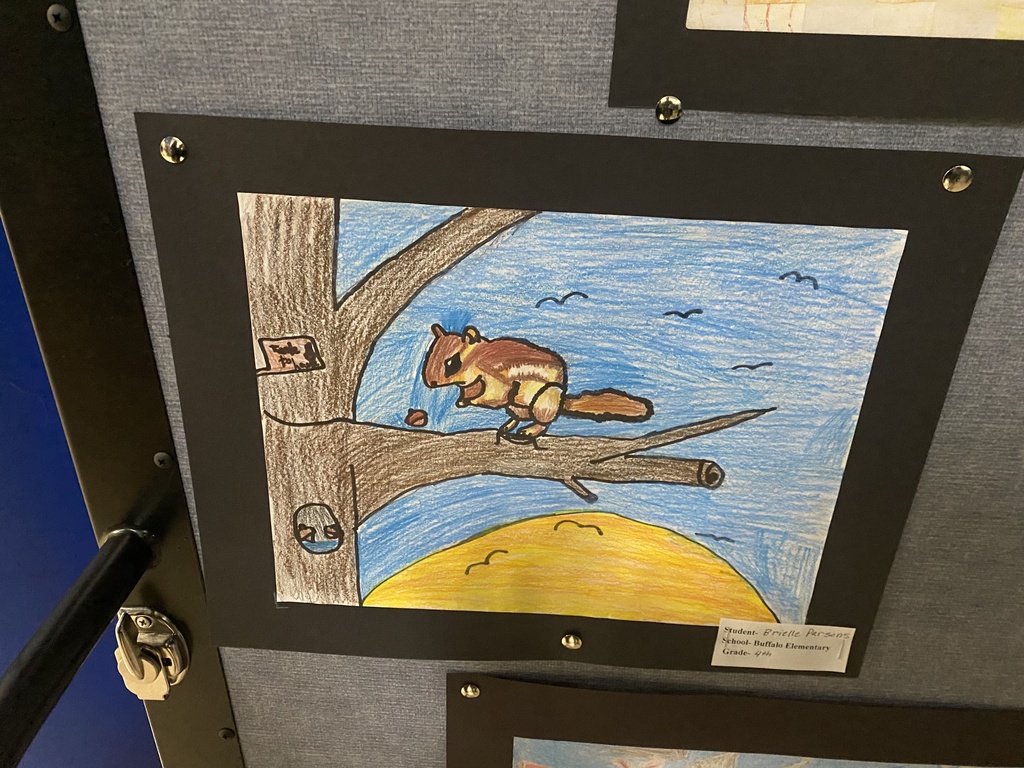 Dunlow Elementary had two special guests this week. Rangers with East Lynn Lake spoke to students about water safety, animals that call East Lynn Lake home, and about all the exciting things there are to do on the lake. Students had a great time learning about all of the fun things around them!

Spring Valley and Wayne High School Students in the Careers in Education and Grow Your Own CTE Program spent the last two days competing in the Educators Rising State Leadership Conference in Canaan Valley. At the conference, students presented their education projects they have been working on this year. Five SVHS students placed in their division. Congratulations to all the students who competed, your hard work and preparation was evident! 1st Place - Inside our Schools, Ethical Dilemma, Adam Thomas and Anna-Kay Dean 1st Place - Exploring Student Support Services Careers, Anna-Kay Dean 2nd Place - Impromptu Speaking, Braxton Bowman 2nd Place - Researching Learning Challenges, Lauren Hutchison, McKenna Carter, Emily McCarthy, and Braxton Bowman 3rd Place - Lesson Planning and Delivery, Math, Laneigh Brooks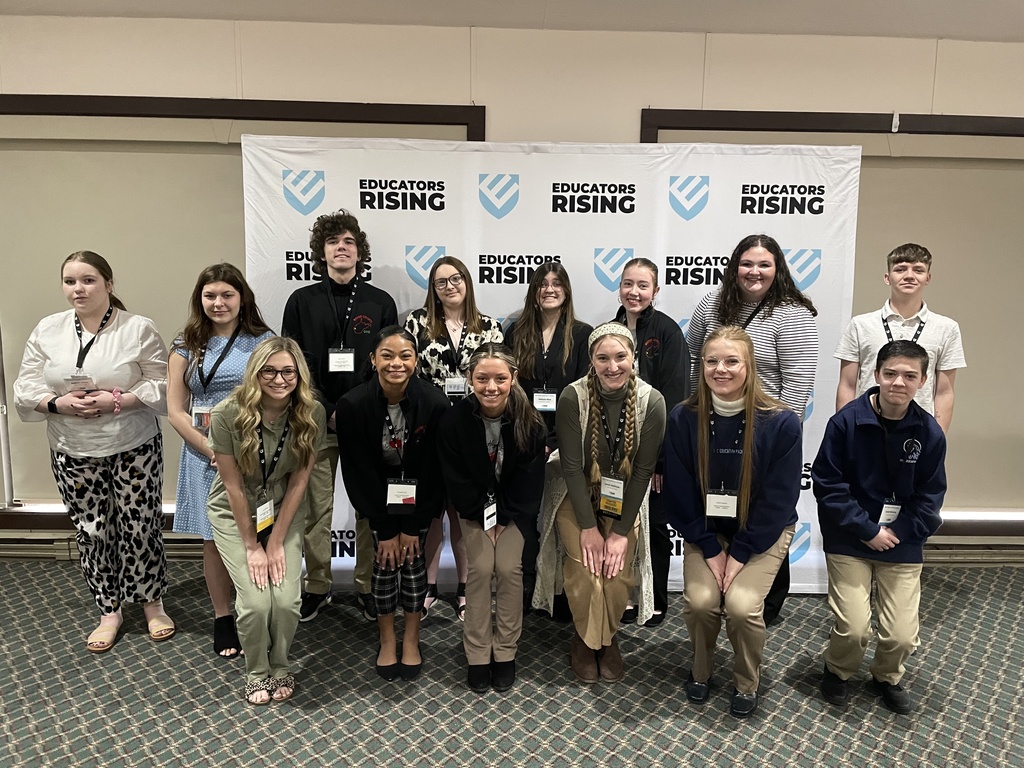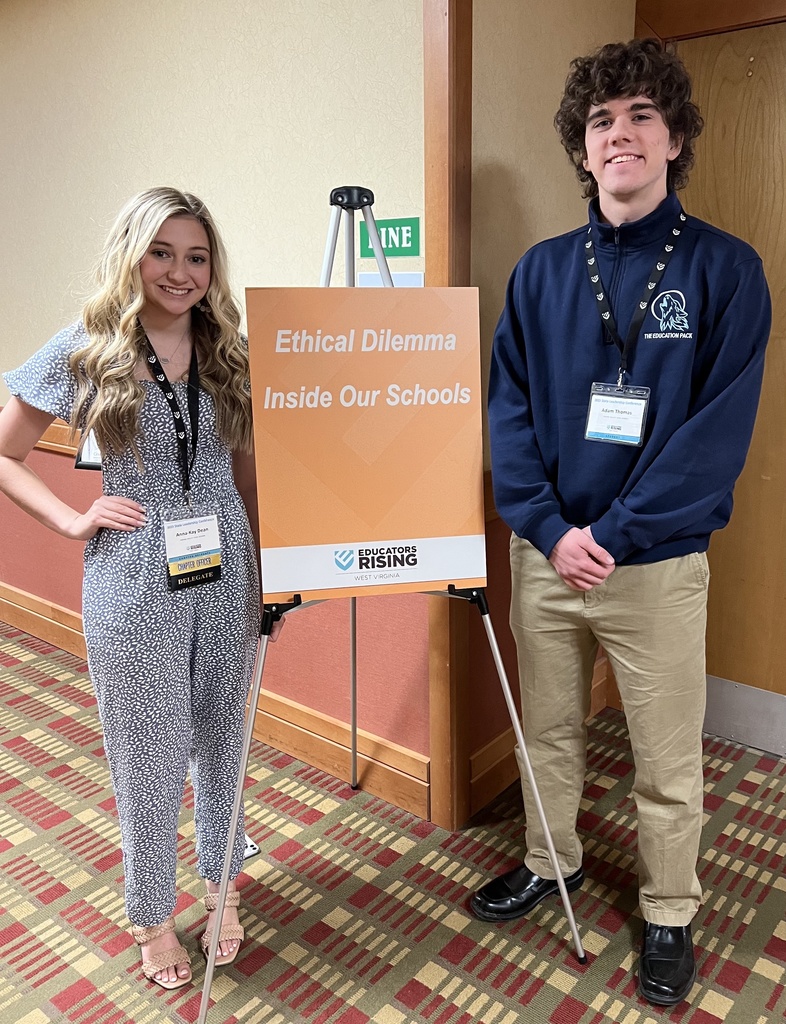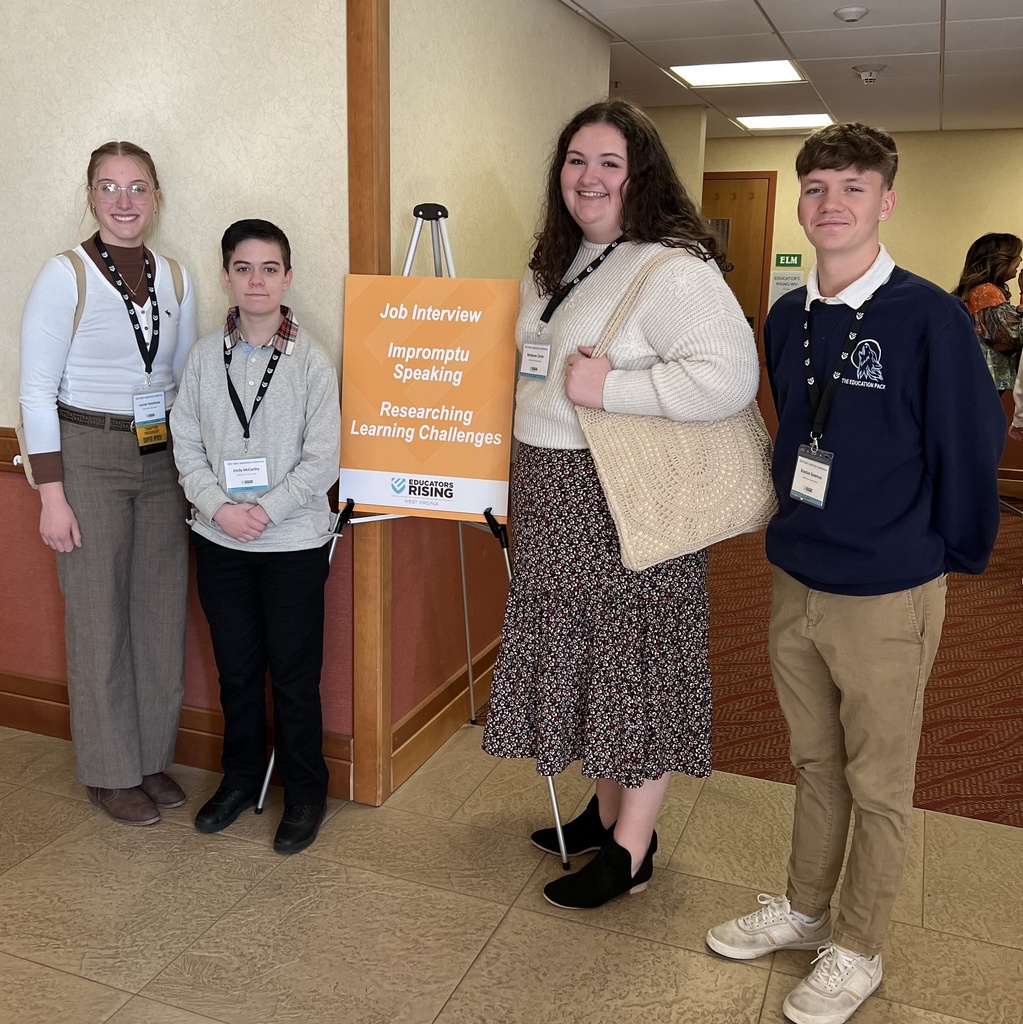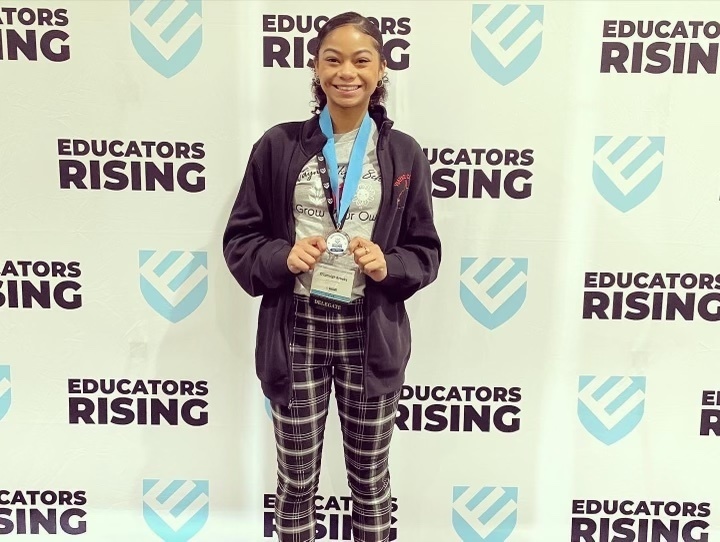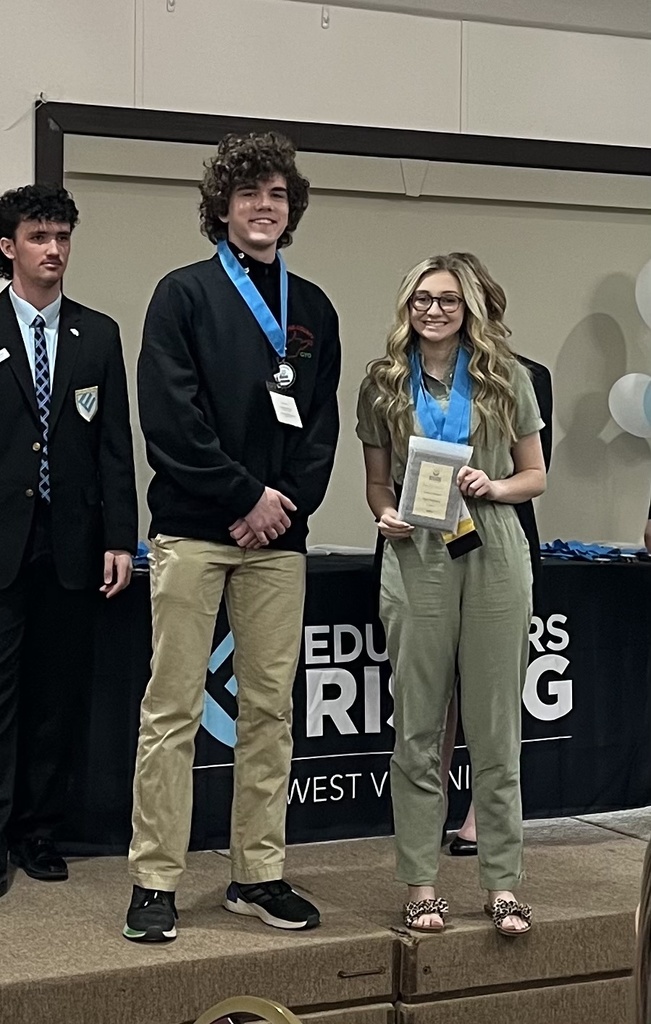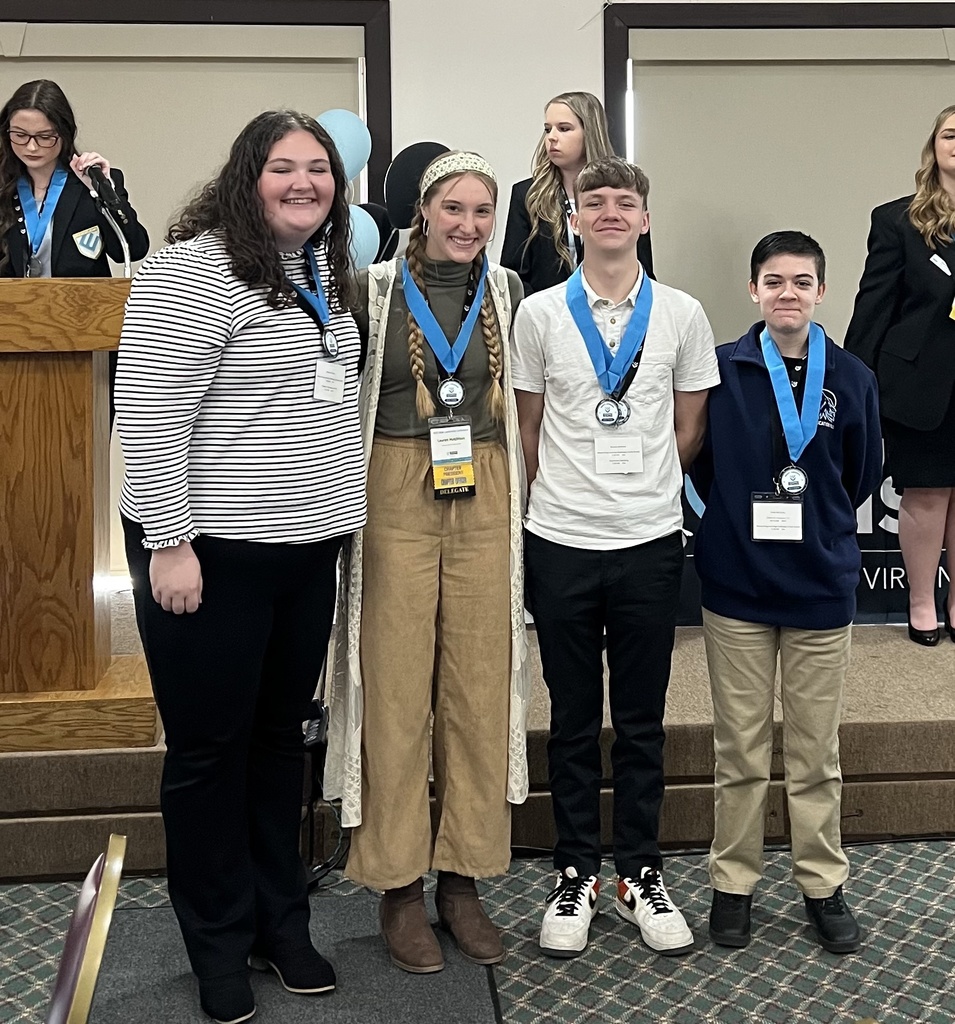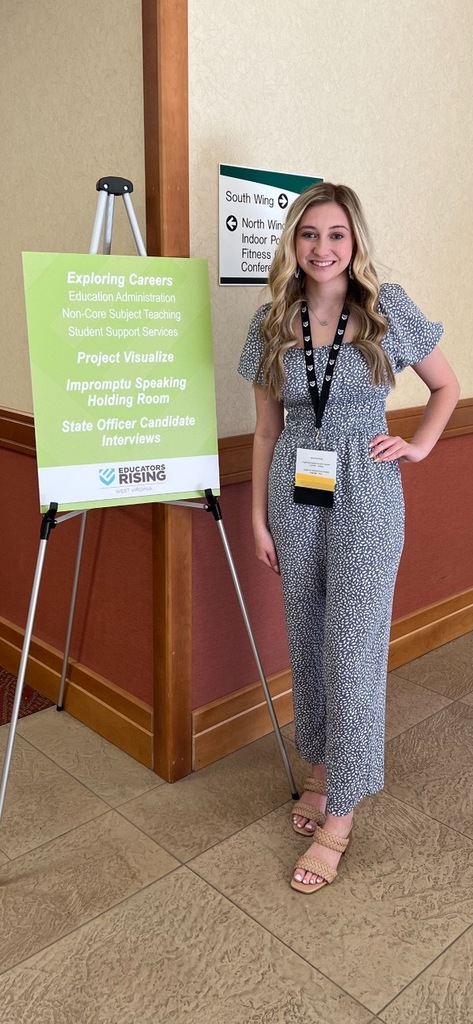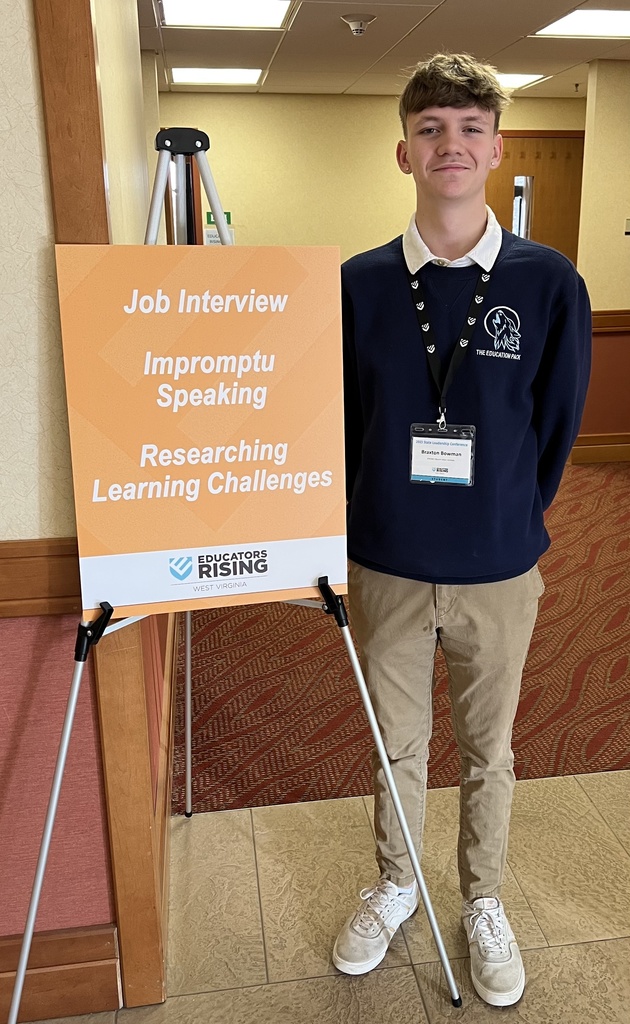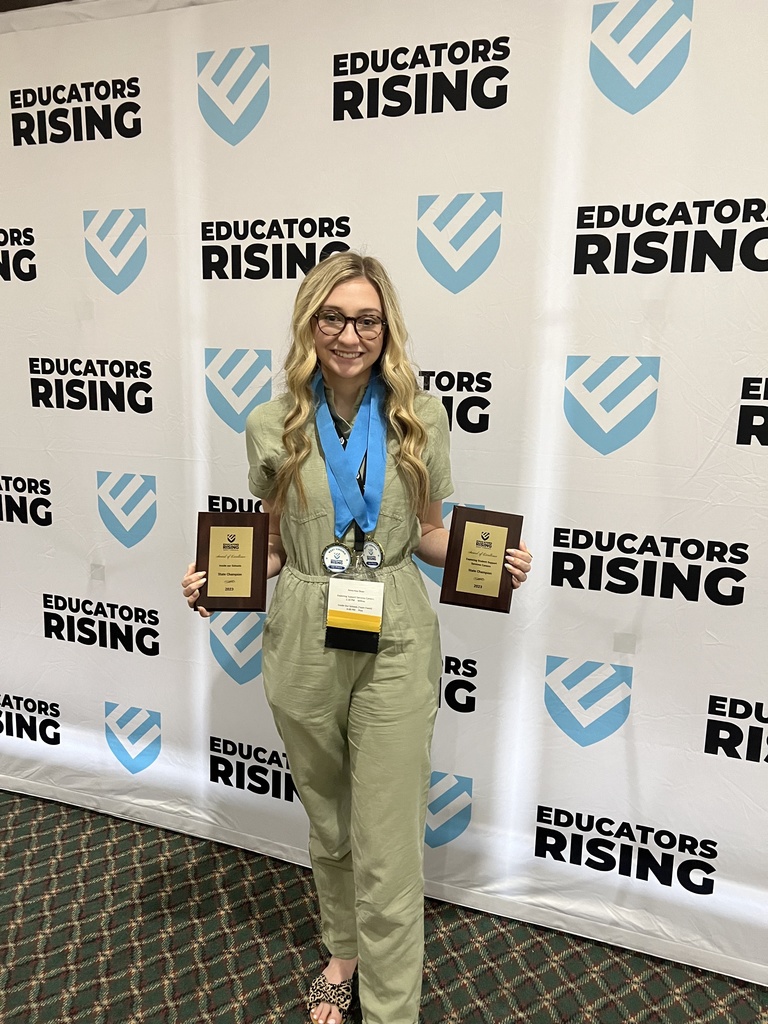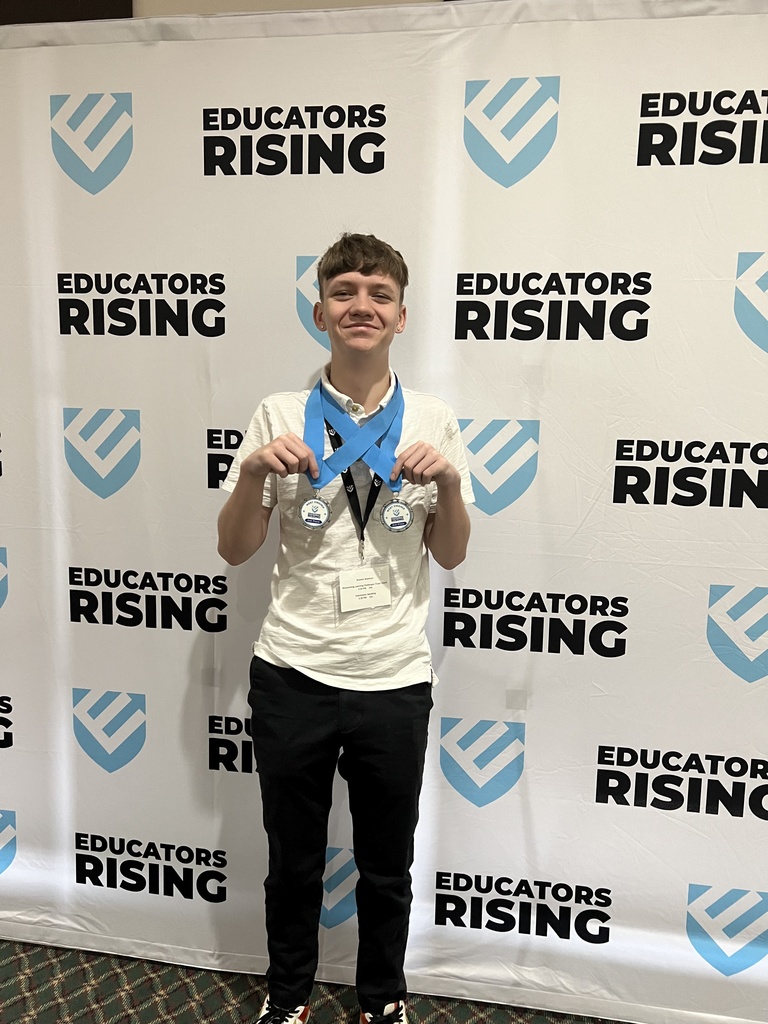 Lavalette Elementary 4th Graders took a trip to the Clay Center. Students had a great time playing with water, making music, playing in the small city, and learning about science.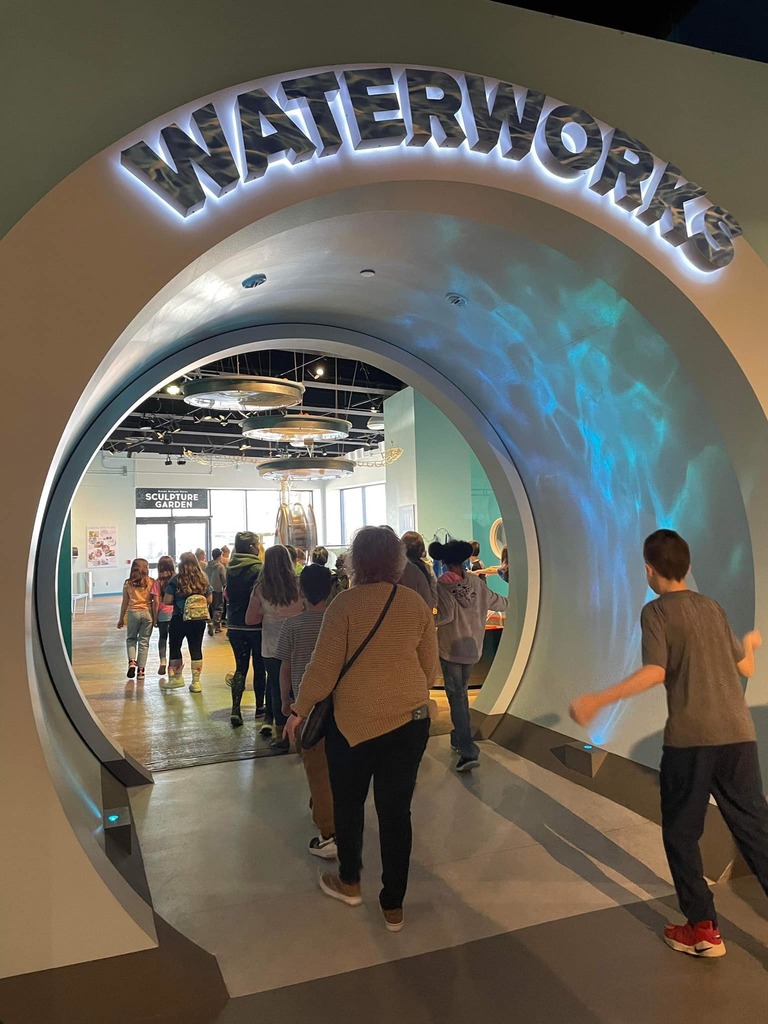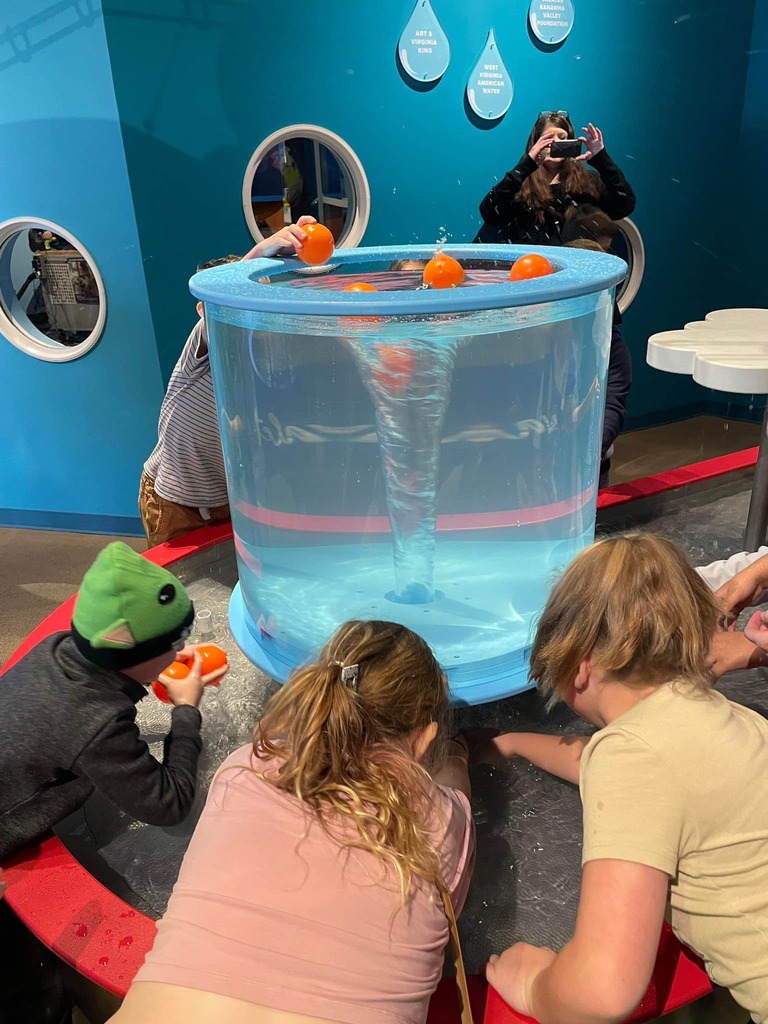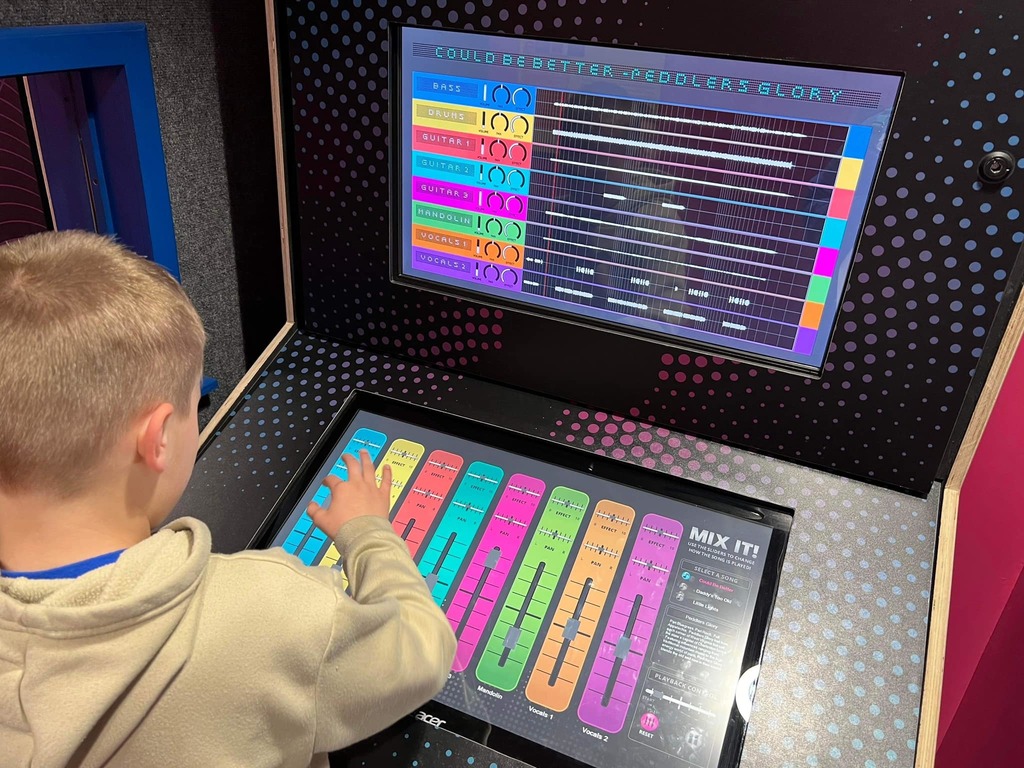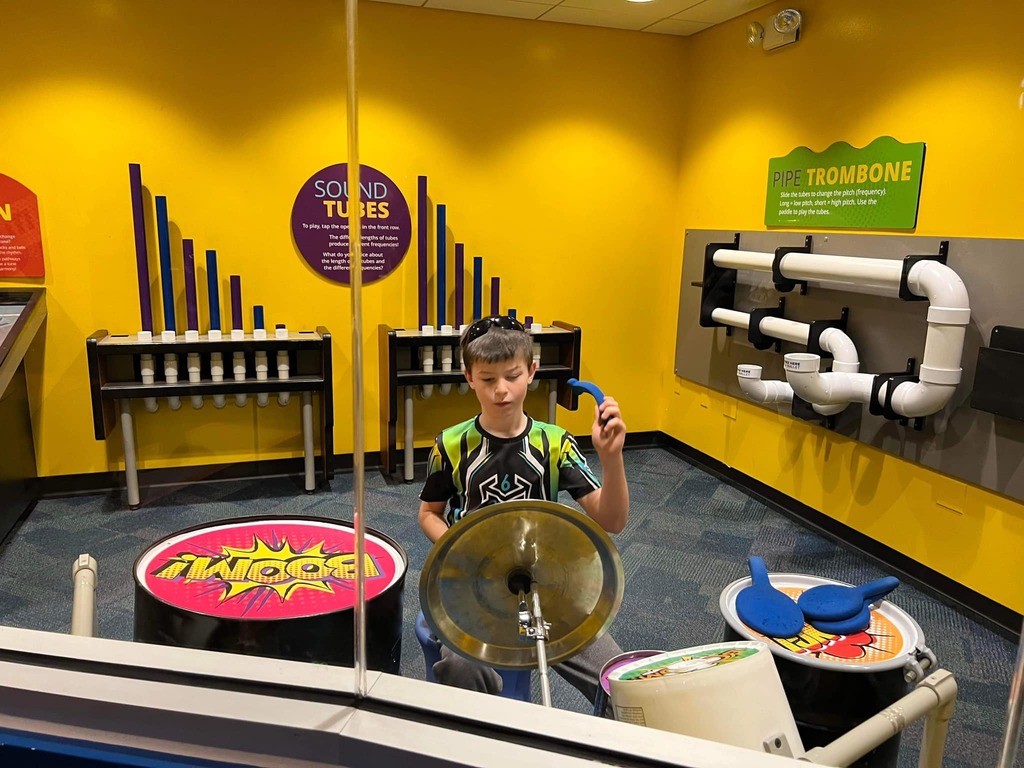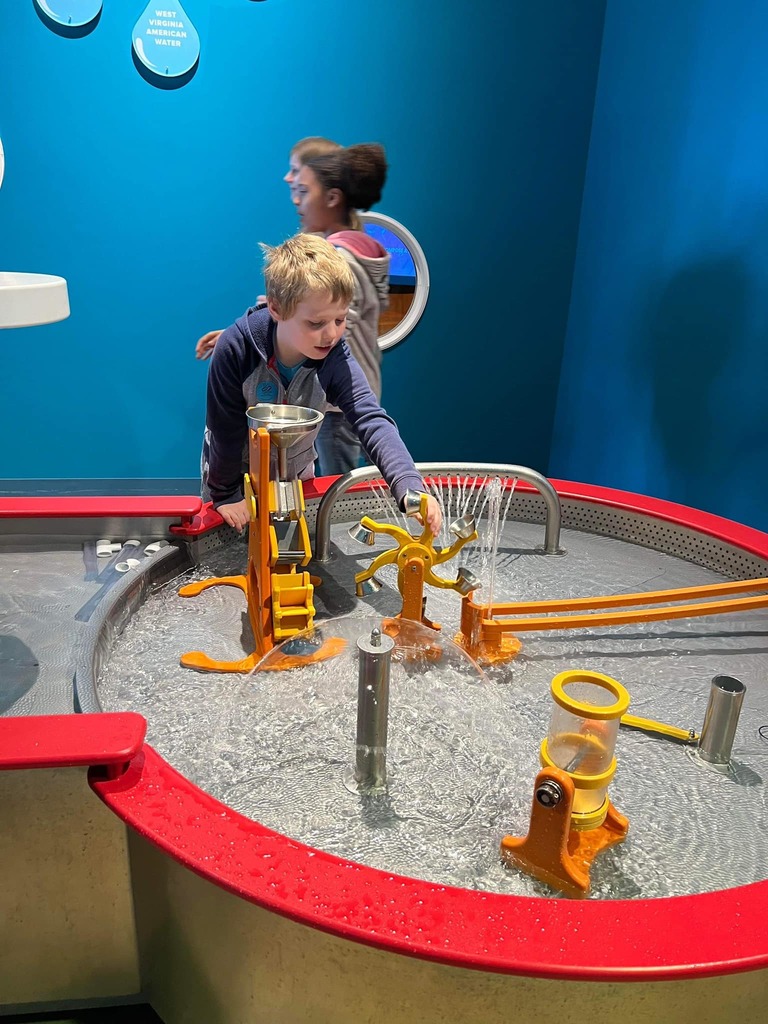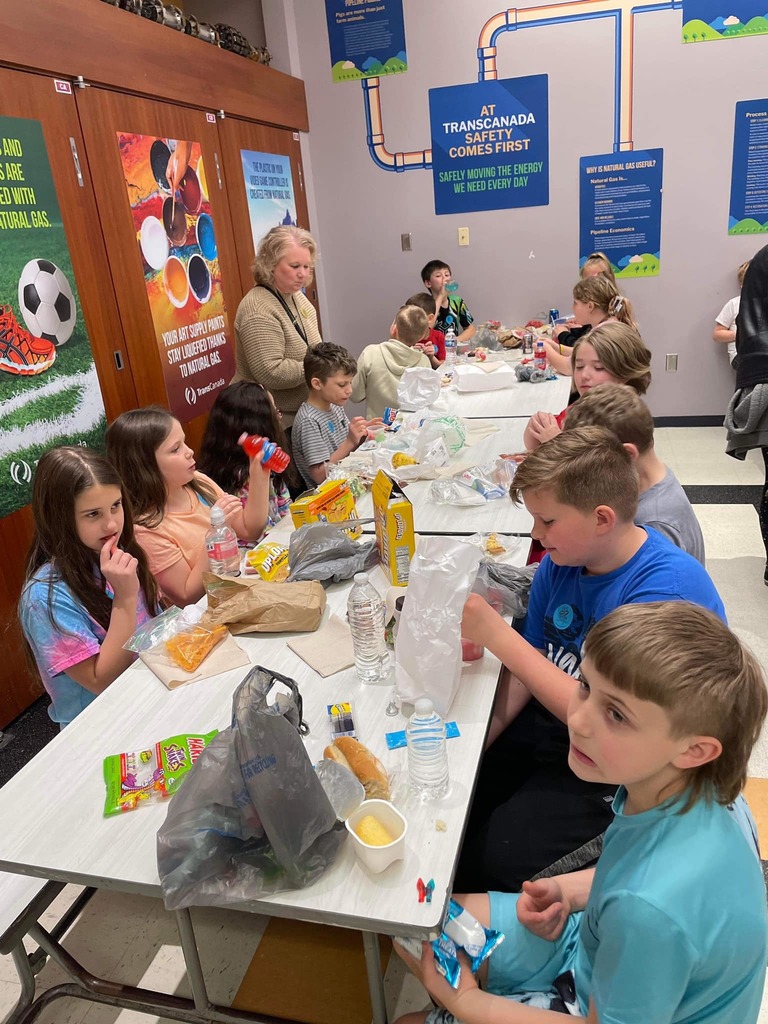 Wayne County Schools Teacher of the Year Sarah Bailey and her students at Buffalo Middle School are testing chemicals for electrical conductivity. Putting science into action!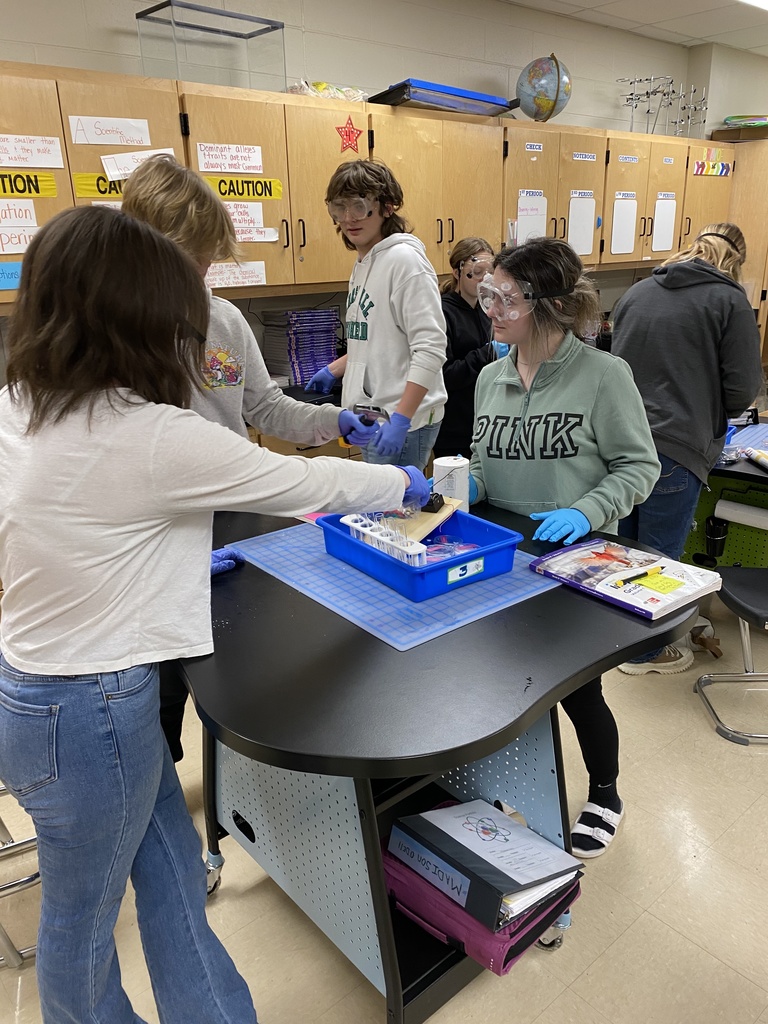 180 students at Buffalo Middle School participated in an Anti-Vaping Program earlier this school year. As a result, BMS received a check for $1,880 today. The check is from the Partners in Health Network and The Pallottine Foundation of Huntington. The money is going to be used for the school's Health and Wellness Program. Way to go, BMS!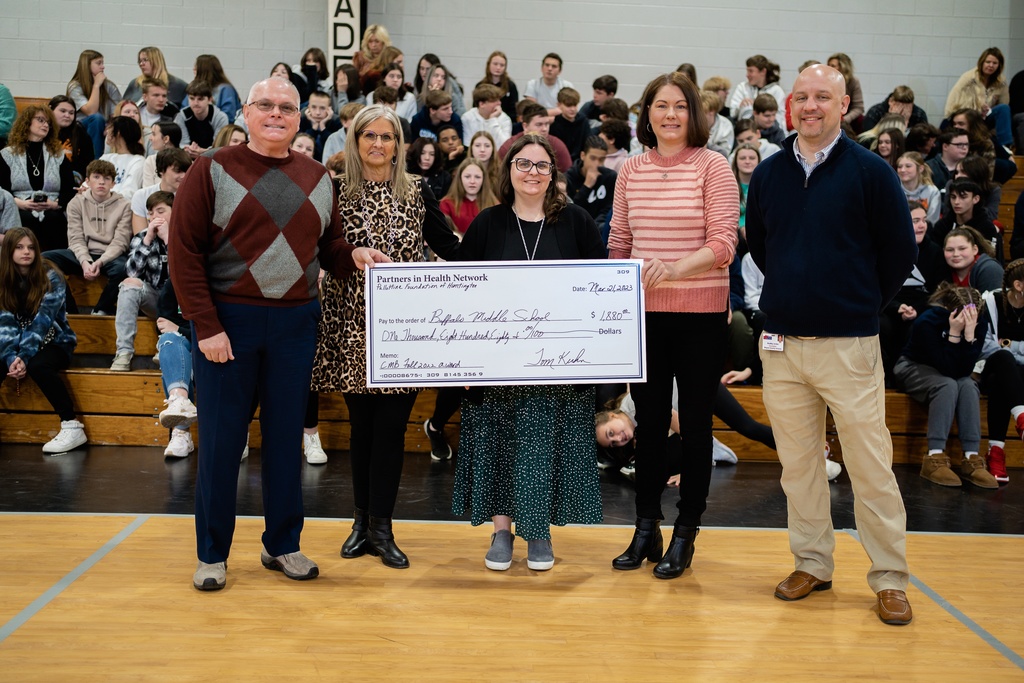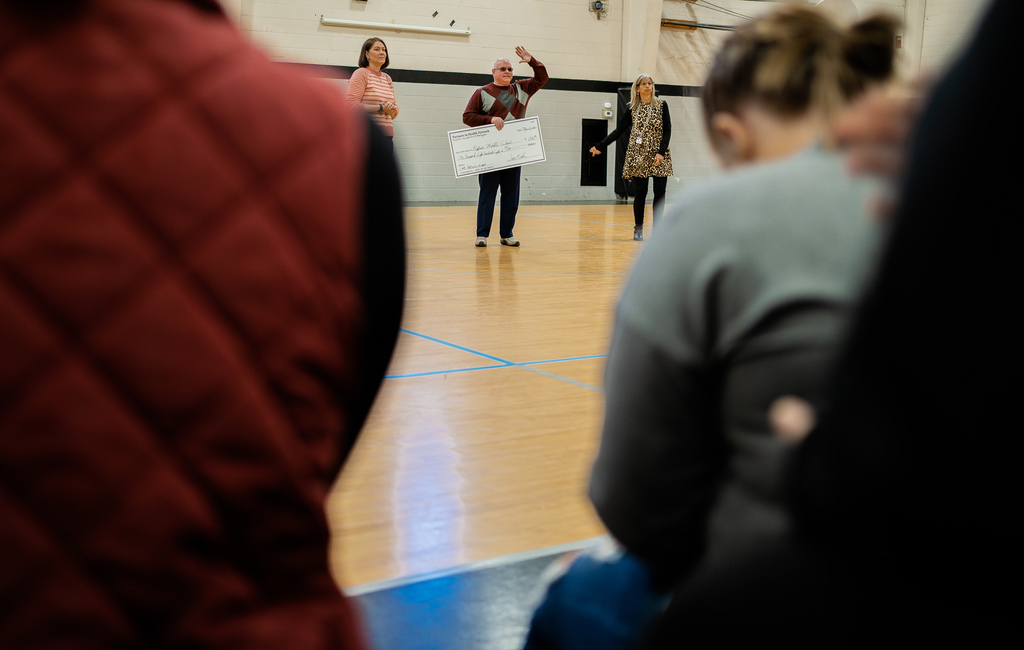 Not one, not two, but THREE state titles. Spring Valley's Ciara Riner is now a three-time West Virginia Girl's Wrestling State Champion, and she is the first female wrestling state champ for the Timberwolves. Last week, Ciara was presented with a WV Legislative Citation for her achievements on the mat. Congratulations on another tremendous season Ciara!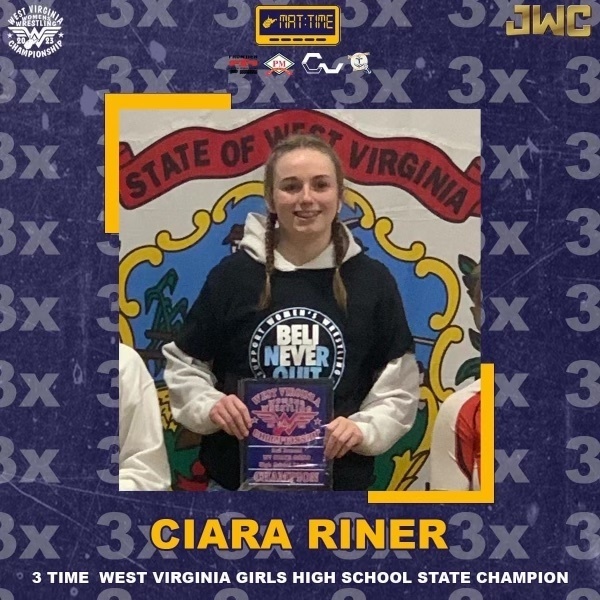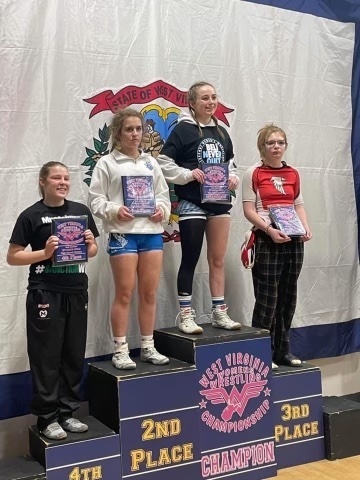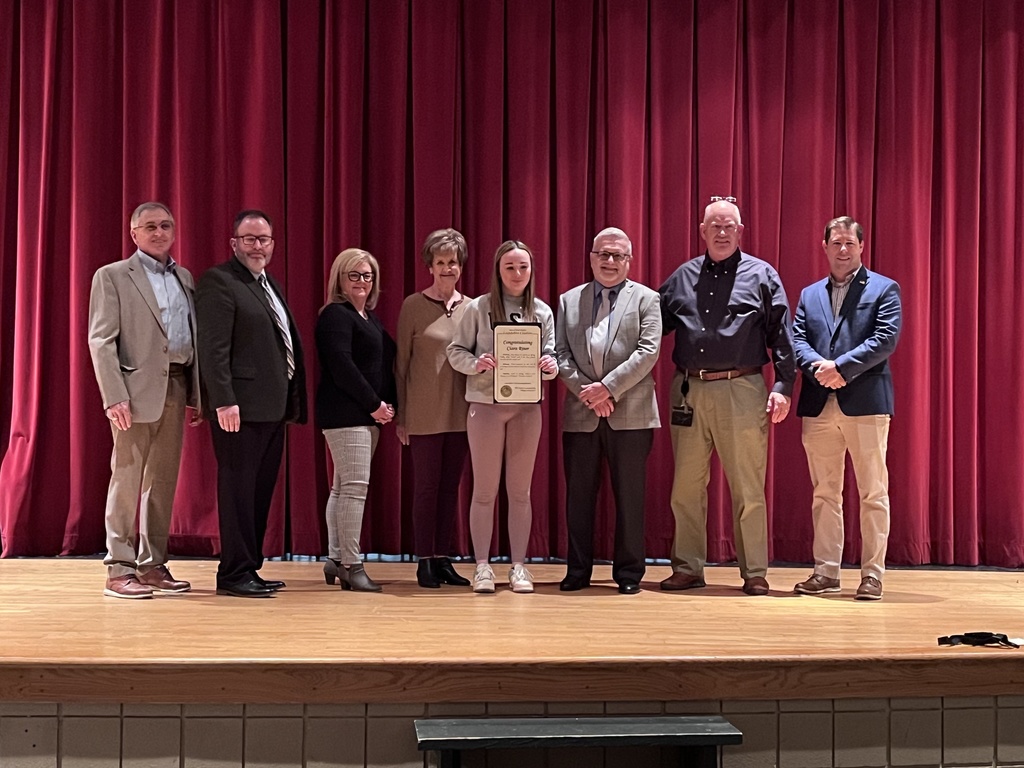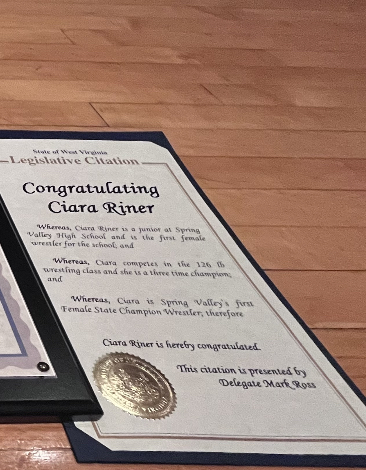 Spring Valley hosted a trade fair at the school's CTE building yesterday morning. Students had to the opportunity to talk to and learn from some skilled trade professionals. The helicopter was a big hit!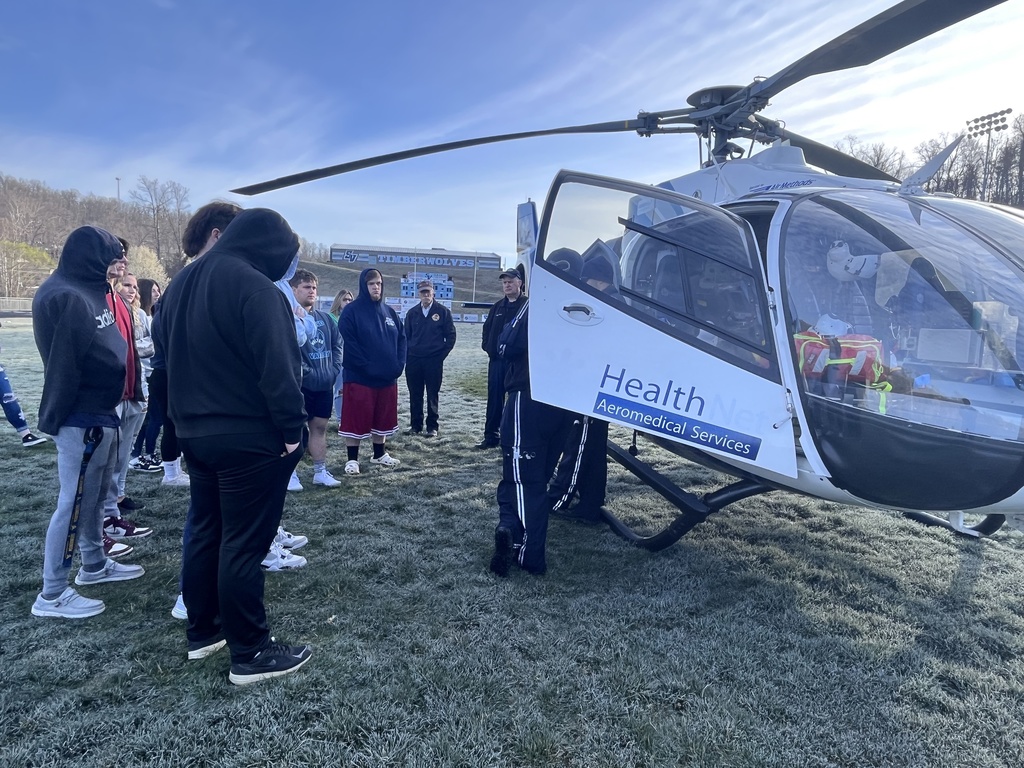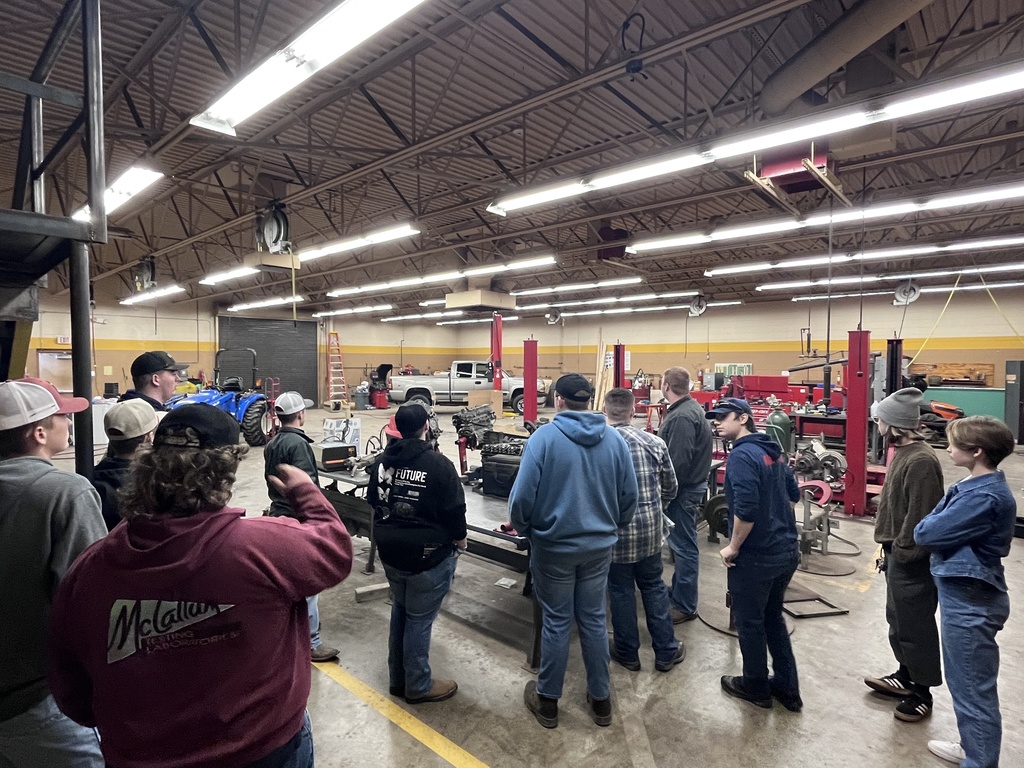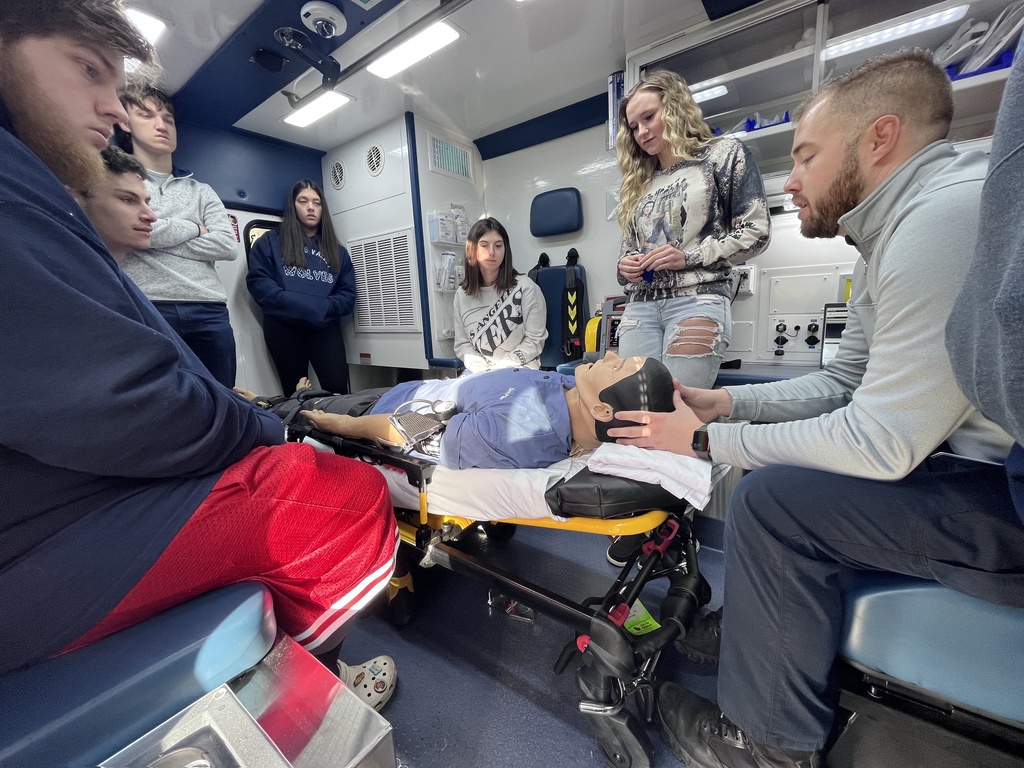 It is all about the angle. 7th Graders at Crum PK-8 turned their tables into a math lesson by creating angles with tape. Students then had to measure the different angles on their table.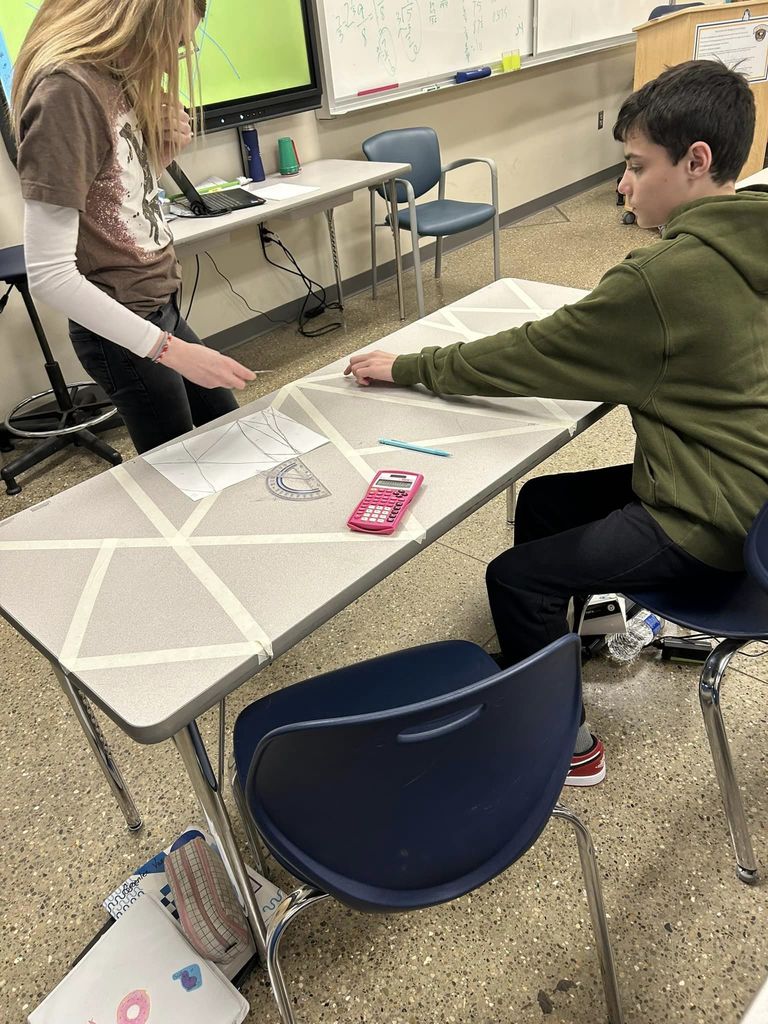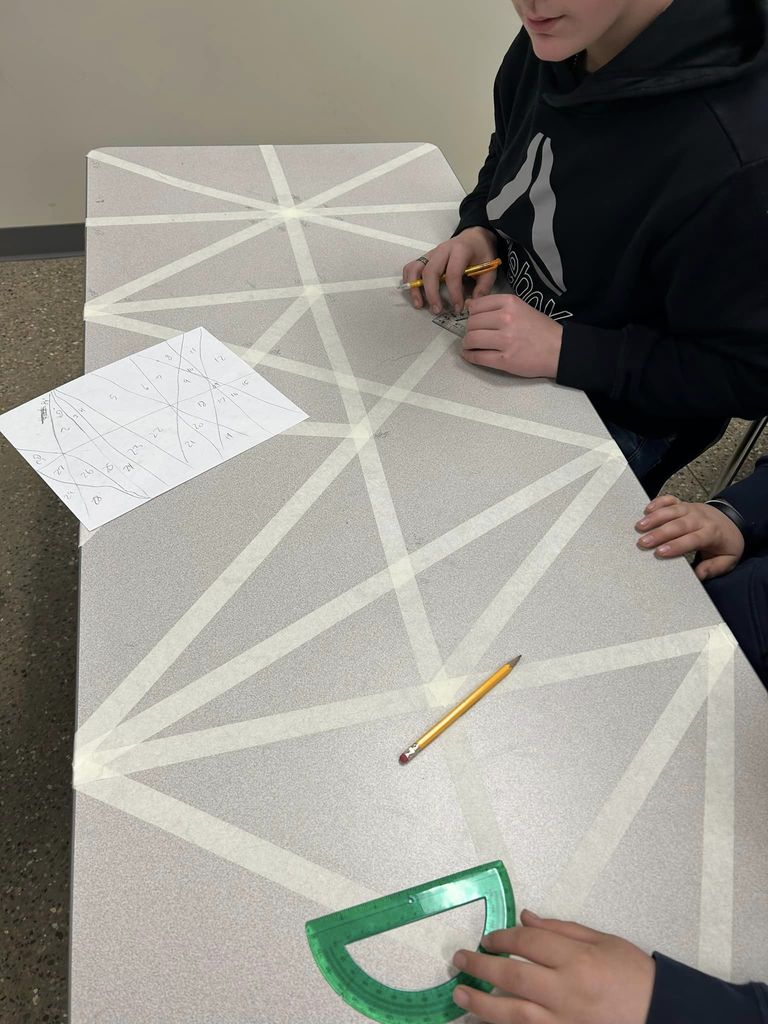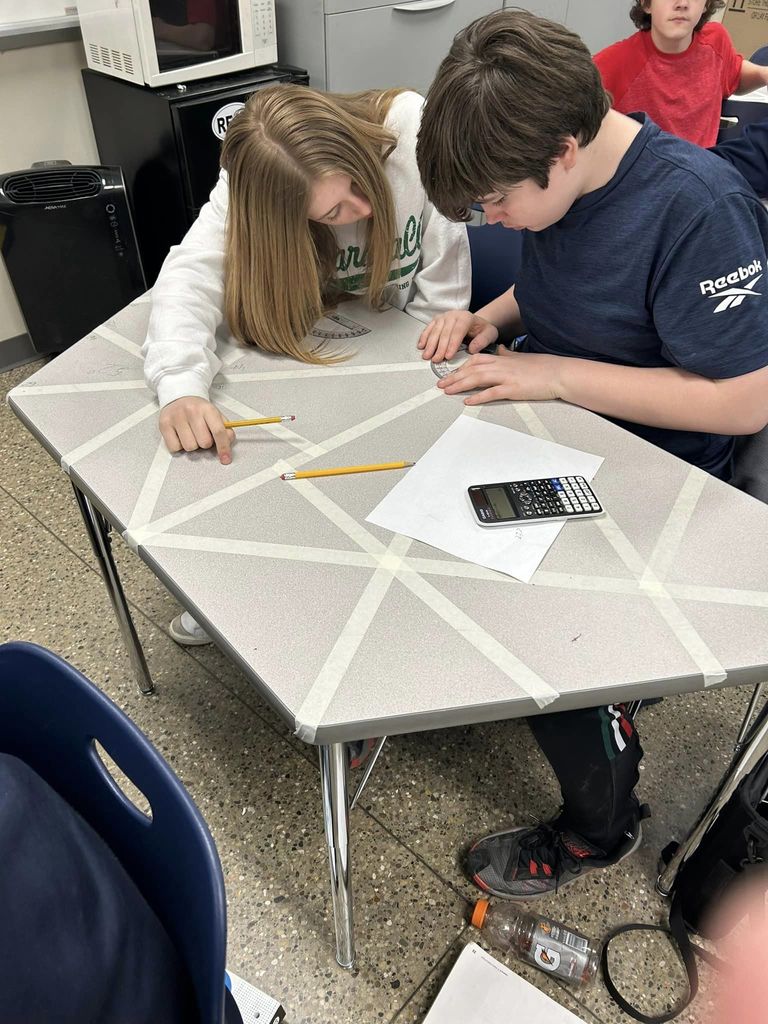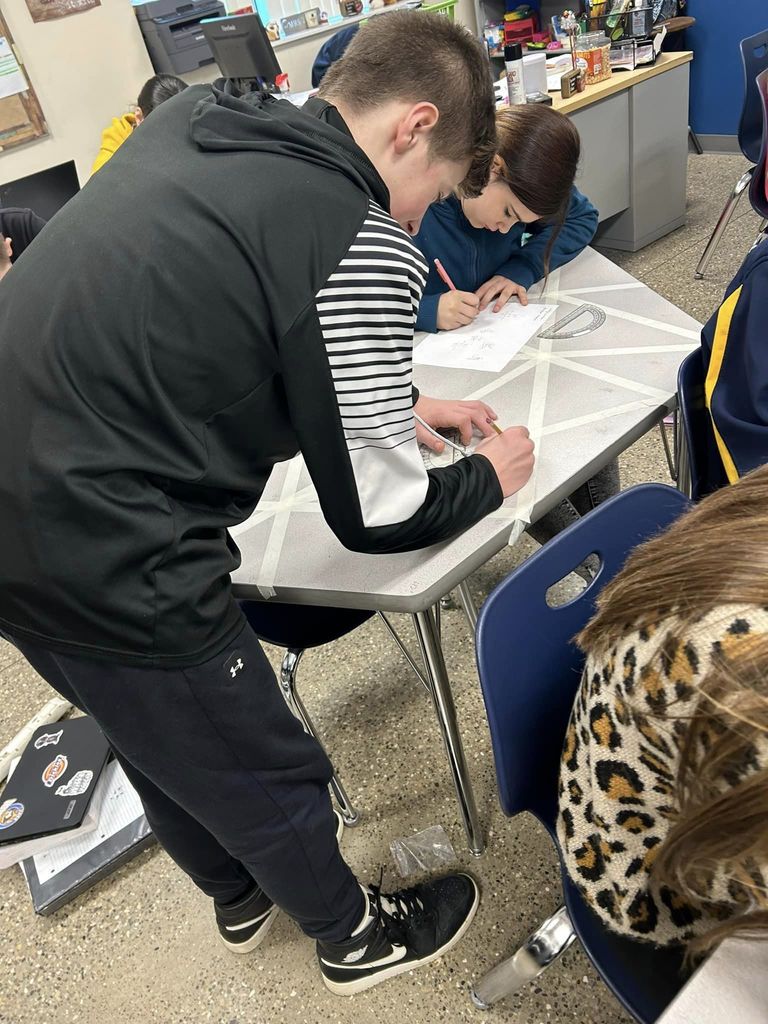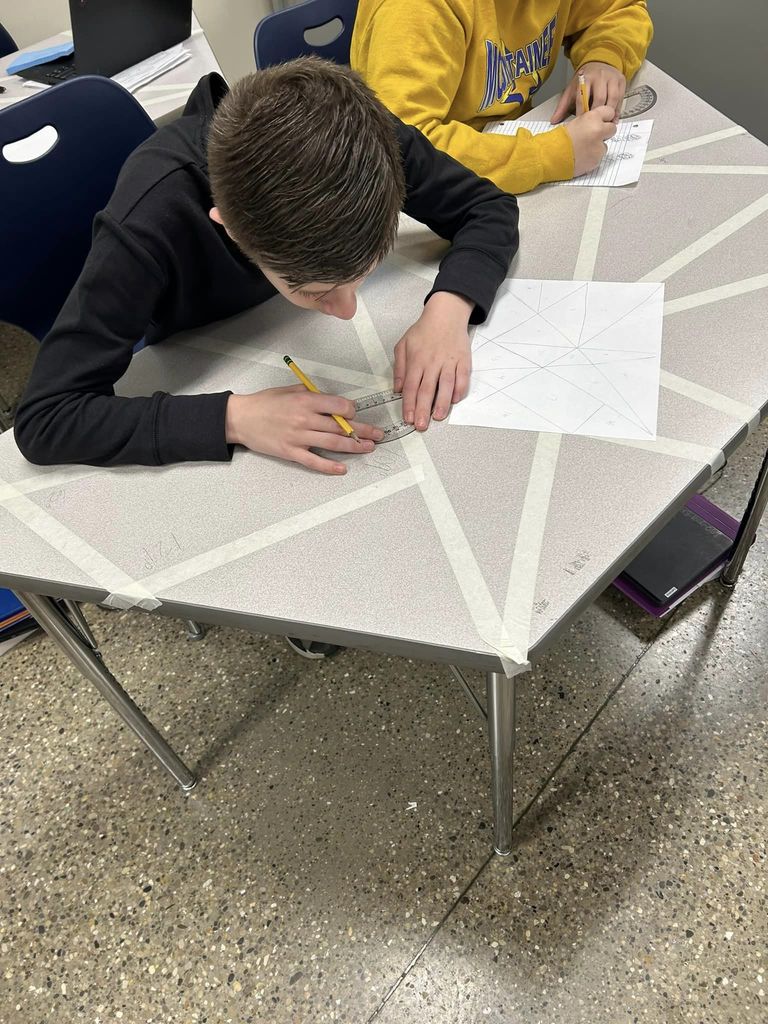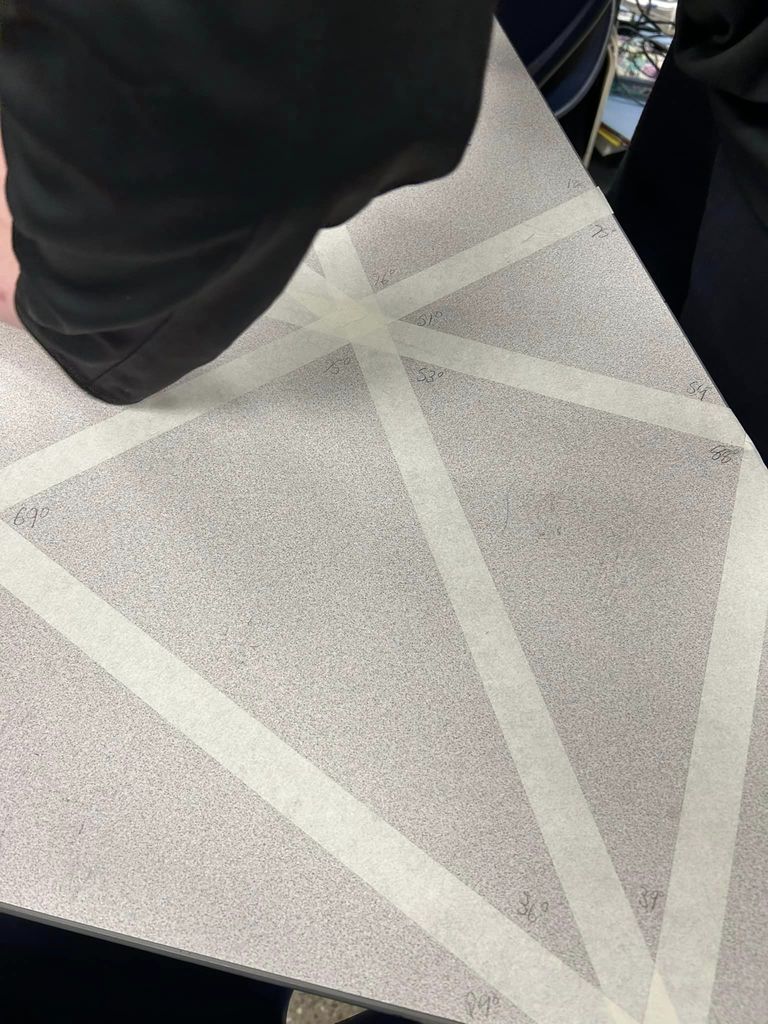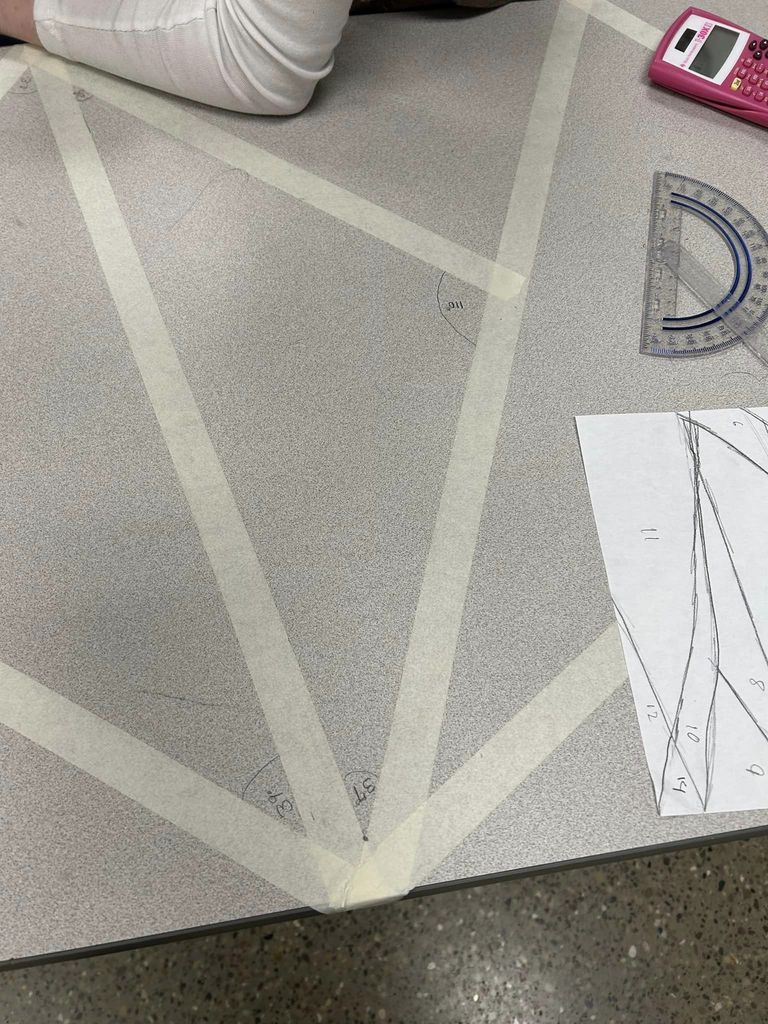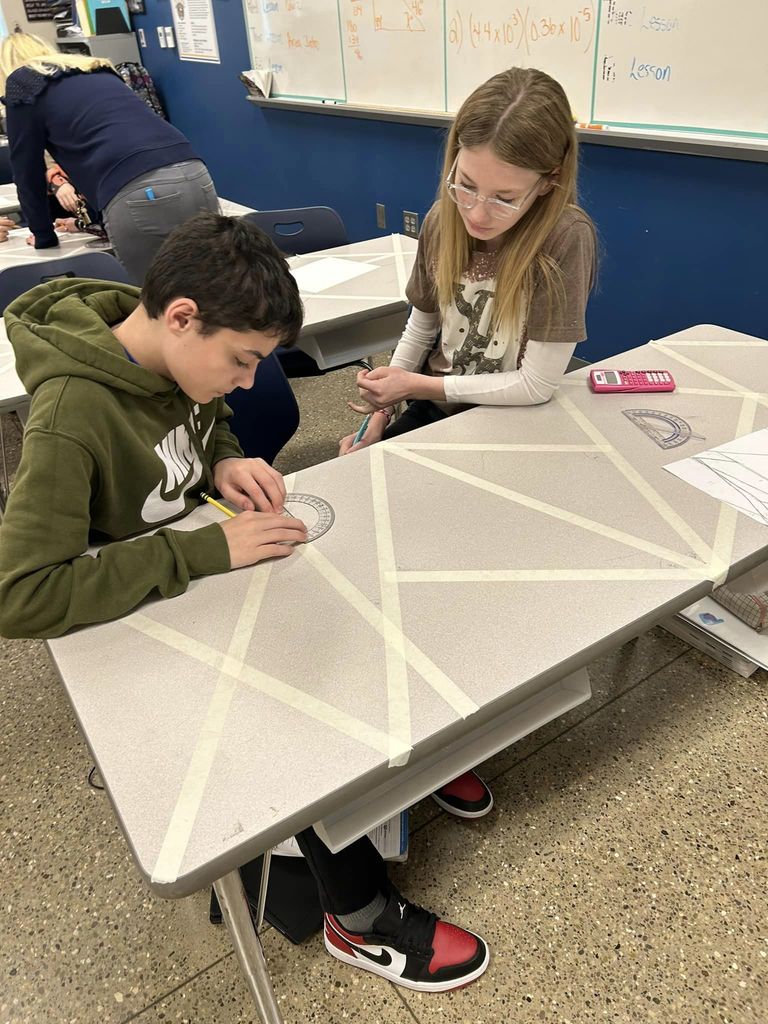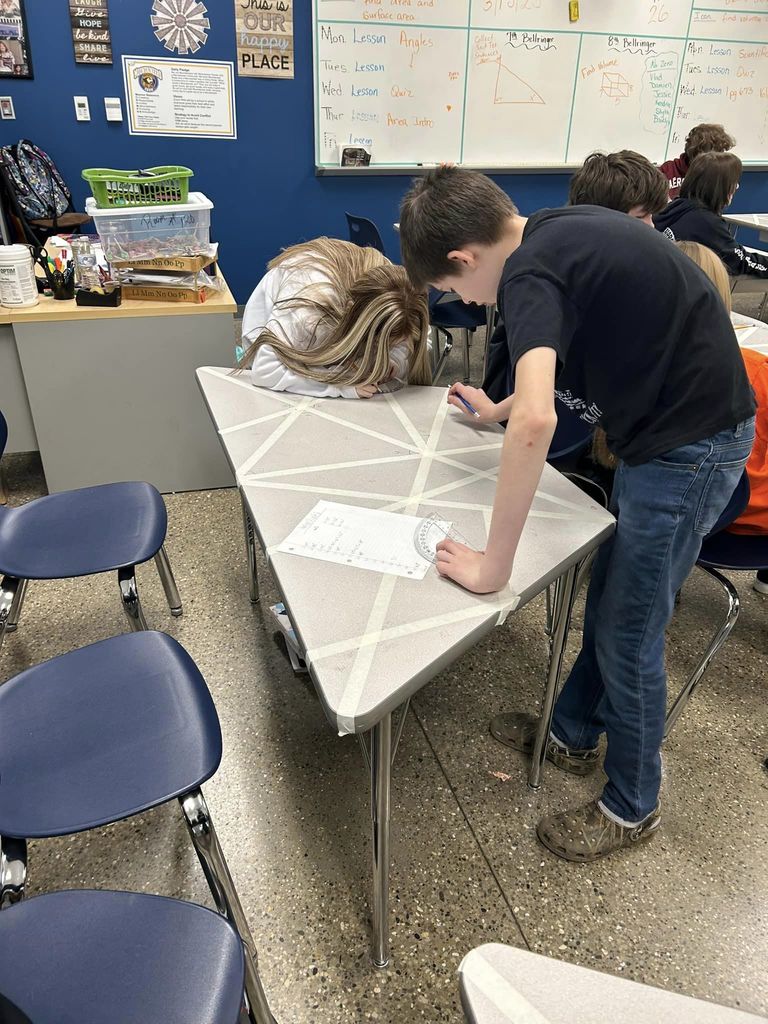 Meet your newest authors! Ft. Gay PK-8 Second Graders wrote, illustrated, and published a book! Students worked together to create this book, and it turned out so well. Below is a message from their teacher! "In second grade, one of our standards is to compare & contrast two or more versions of the same story. Our class read different versions of Cinderella, then compared and contrasted those stories. After they completed that task, I asked these students to create their own version of Cinderella. In groups, students brainstormed & wrote many drafts before writing their final draft in this book."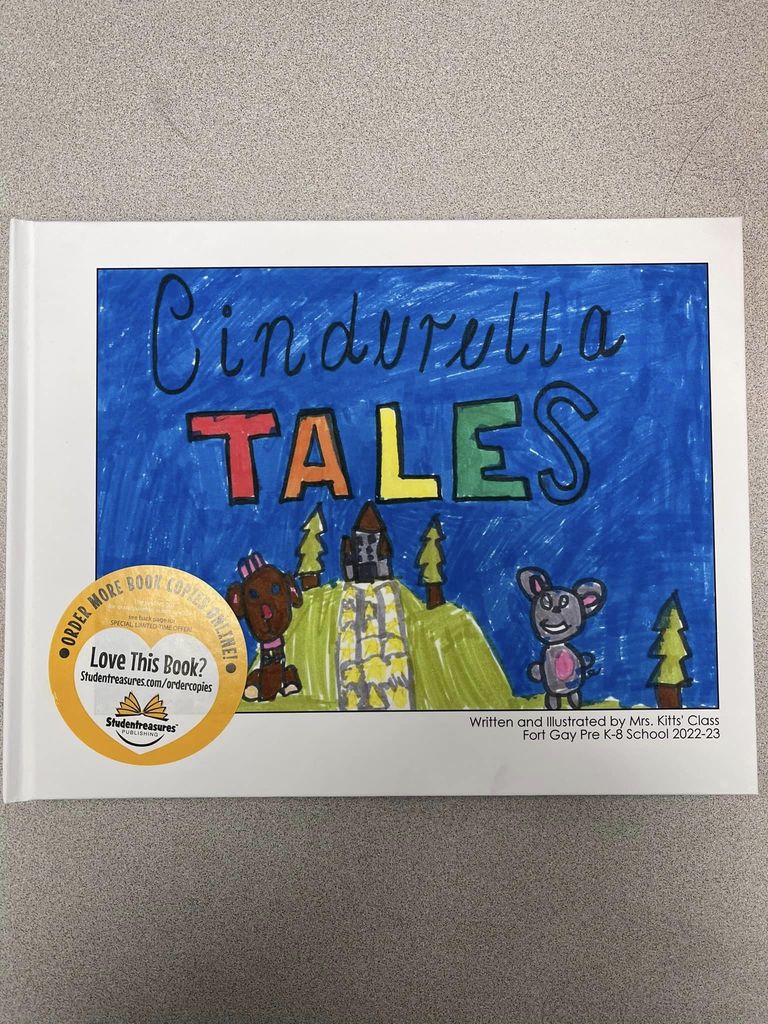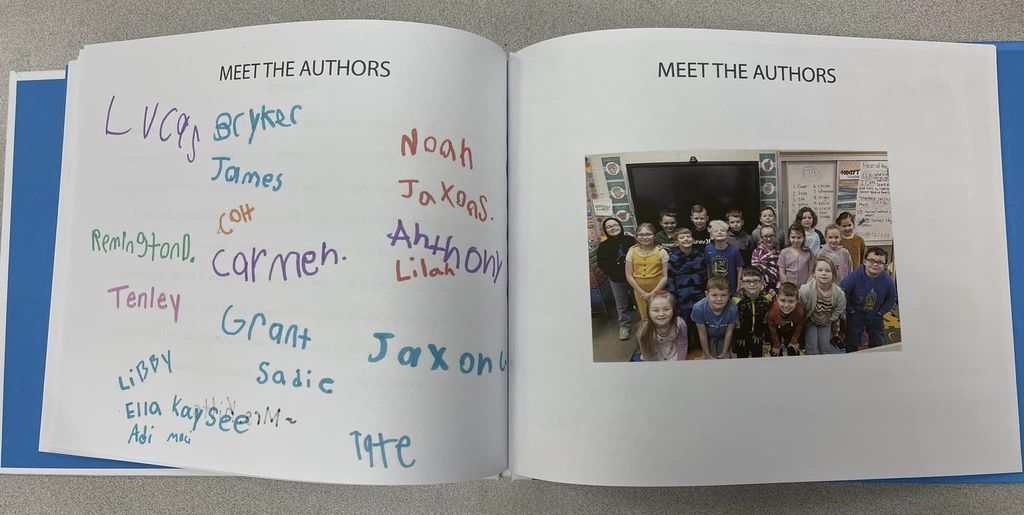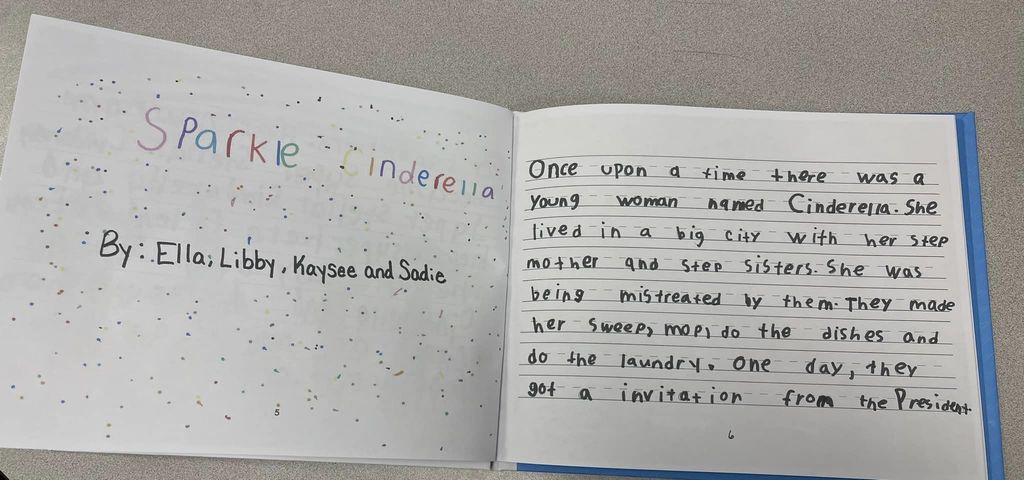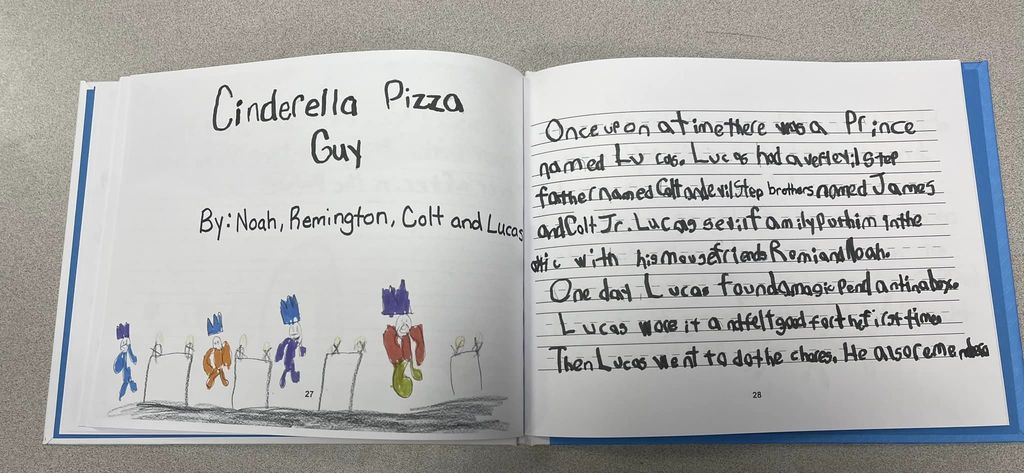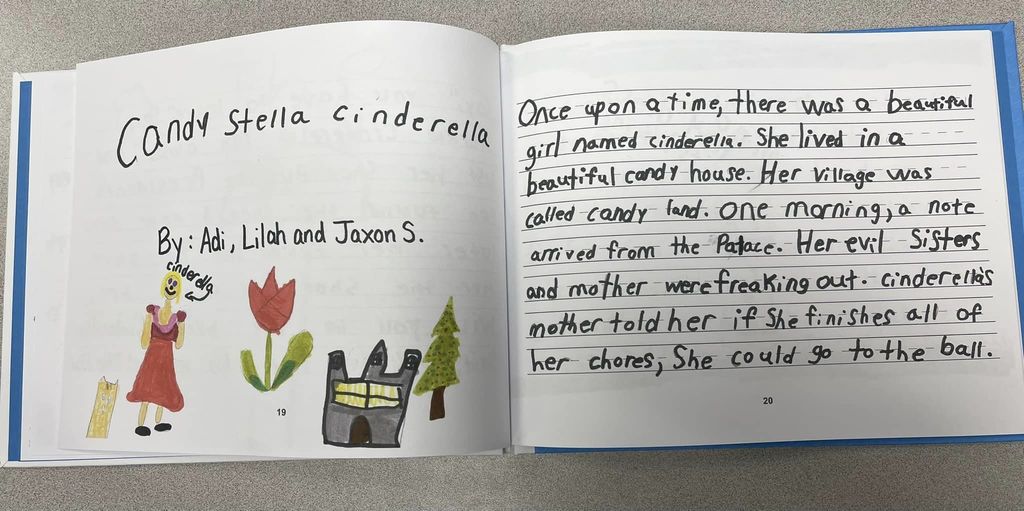 Last week, Marshall University hosted the Region II Math Field Day Competition. Region II is made up of Cabell, Mason, Mingo, Lincoln, Logan, and Wayne Counties. WCS students did an outstanding job showcasing their knowledge! The winners, listed below, are moving on to the state Math Field Day!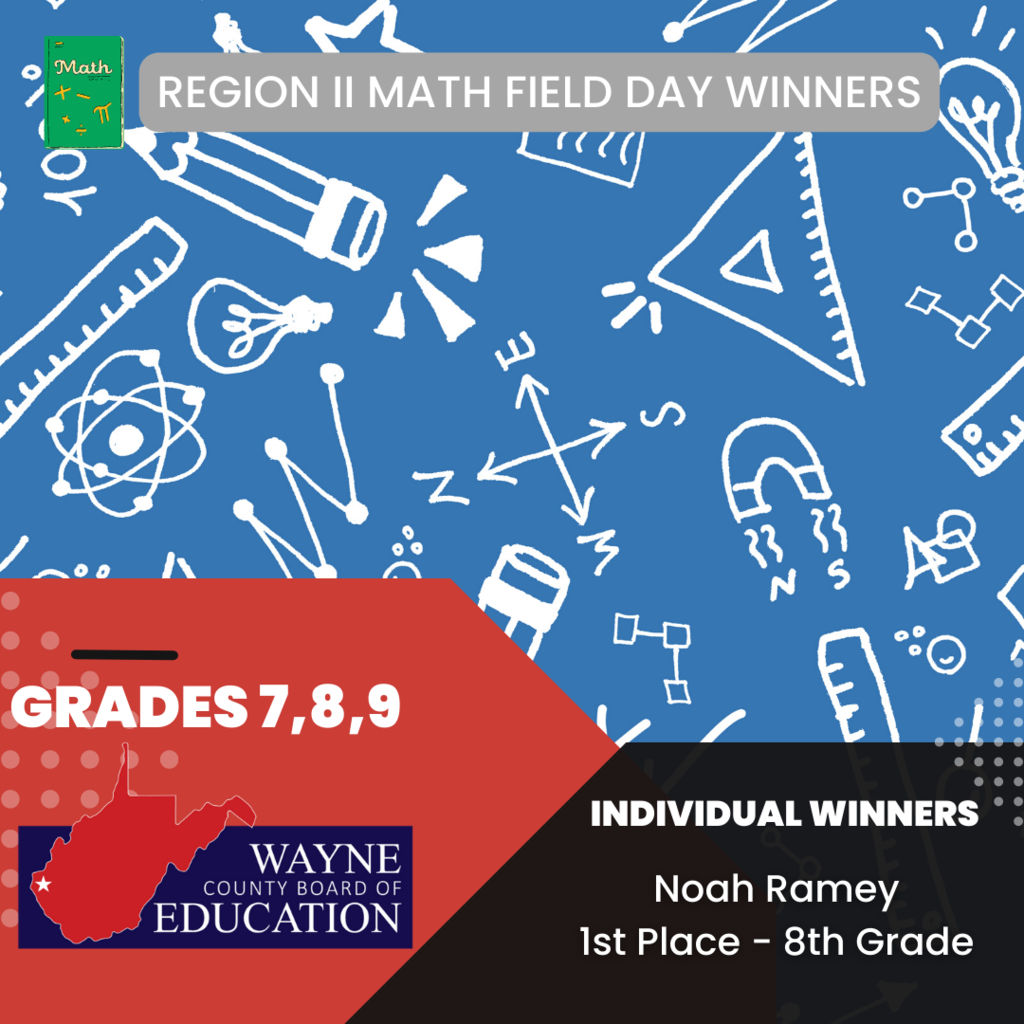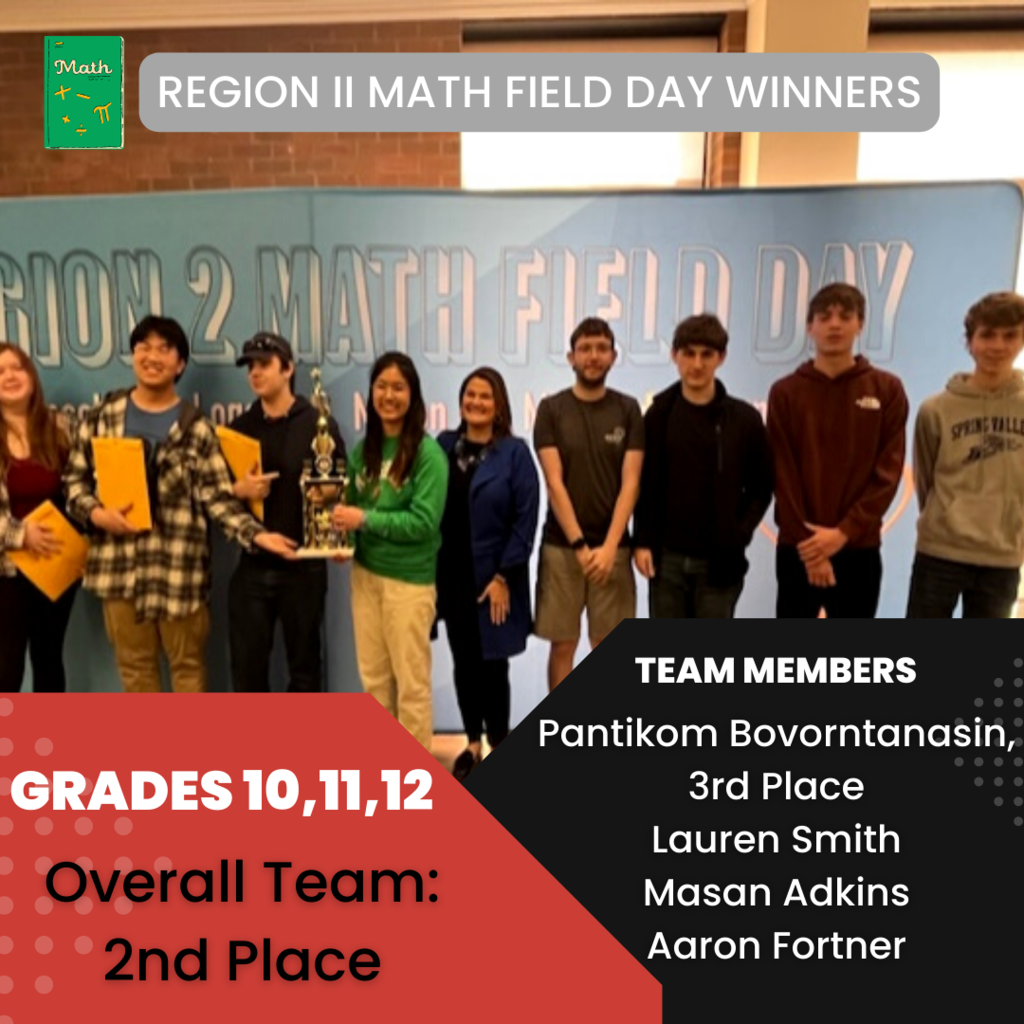 Buffalo Elementary Robotics and Wayne Middle School Robotics (pictured below) are off to Worlds after taking 1st place in the state over the weekend! These two teams will travel to Dallas, Texas this spring to compete against teams from across the globe. WCS was well represented at the WV State Robotics Championships, five Wayne County Schools Robotics Teams traveled to Fairmont over the weekend. Teams from Prichard Elementary, Buffalo Elementary, CK Middle, Wayne Middle, and Vinson Middle competed in matches. All five teams did an outstanding job competing. Their passion for this is evident.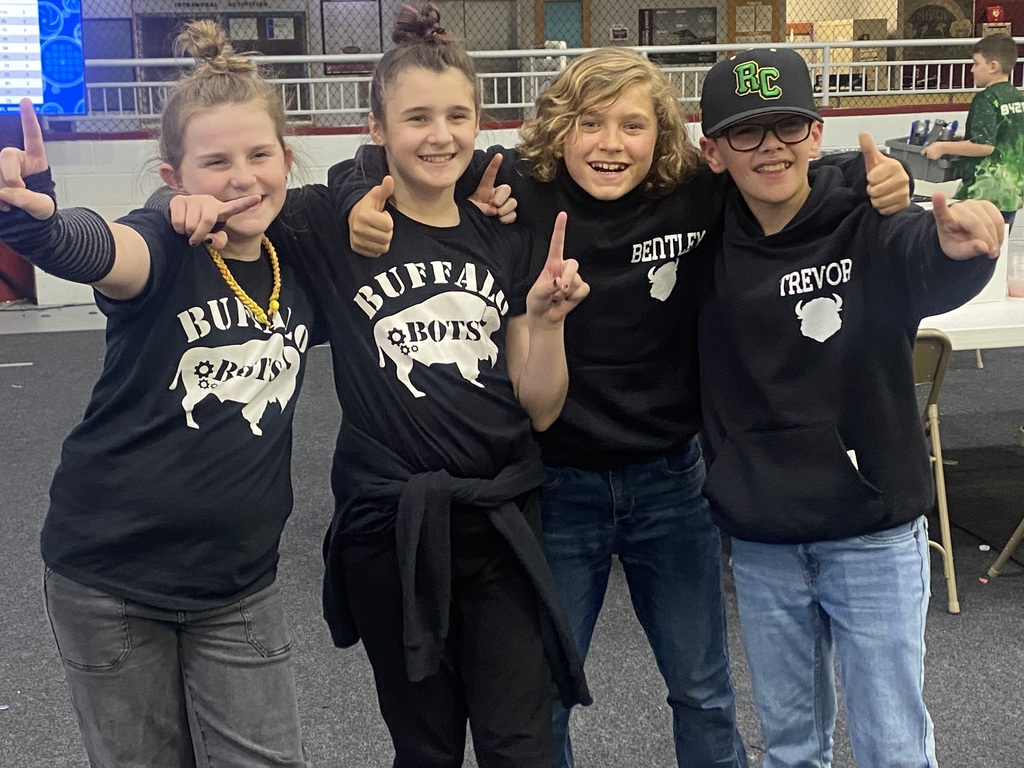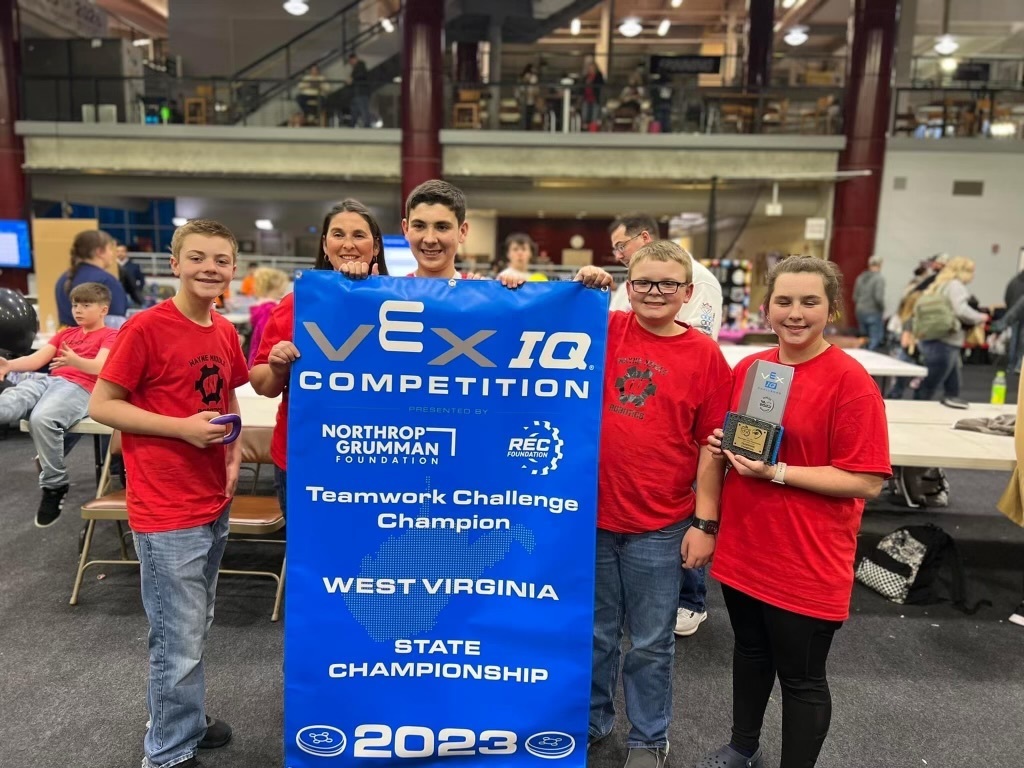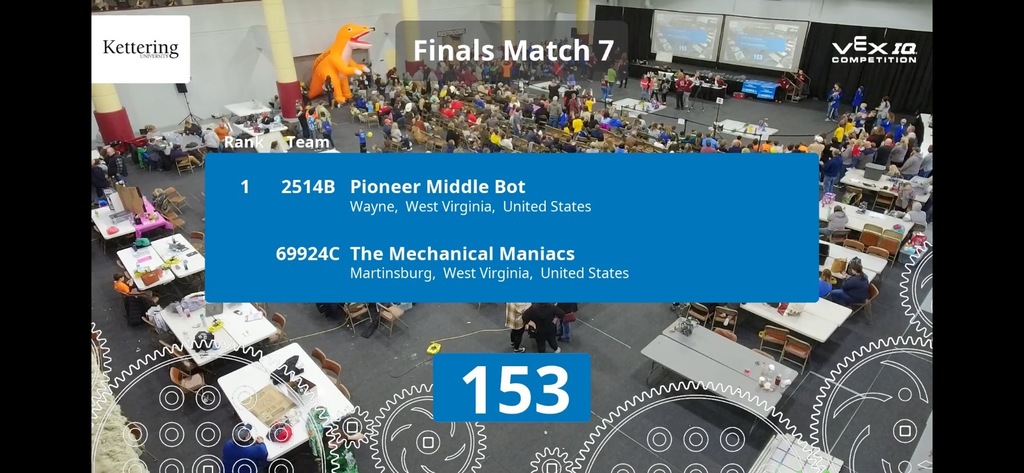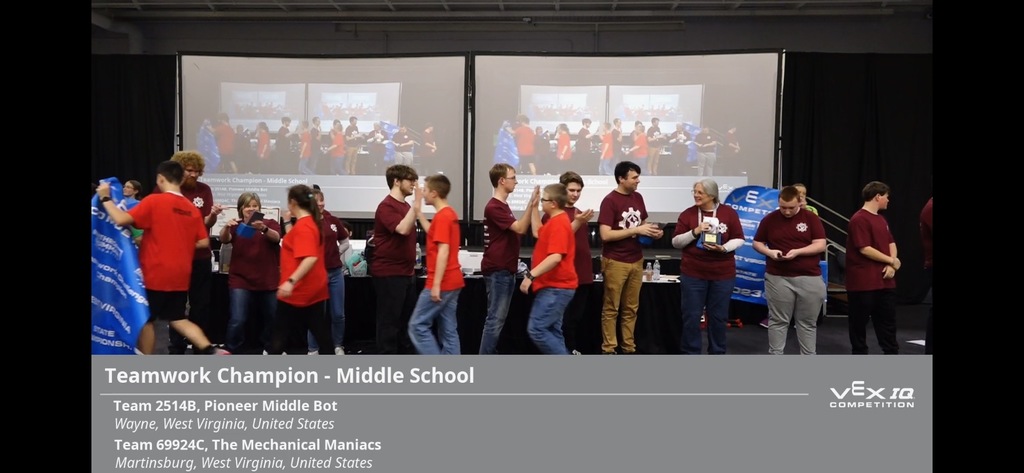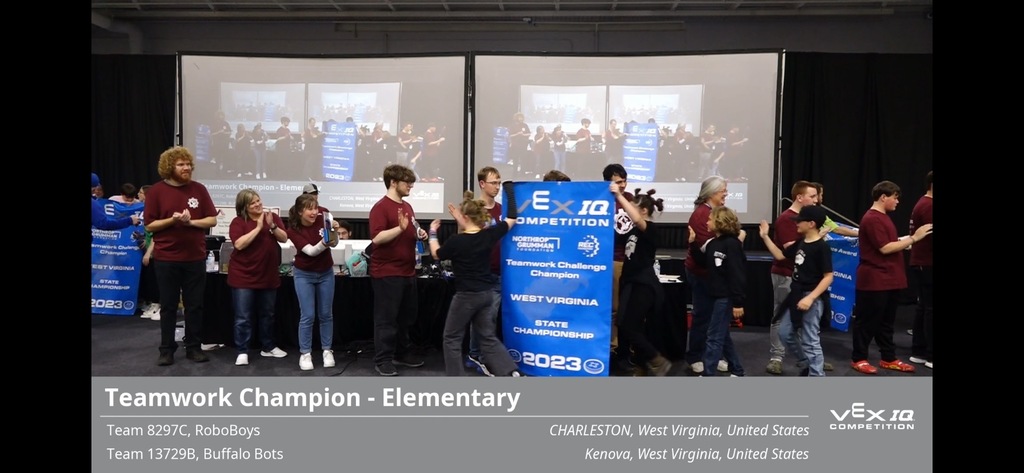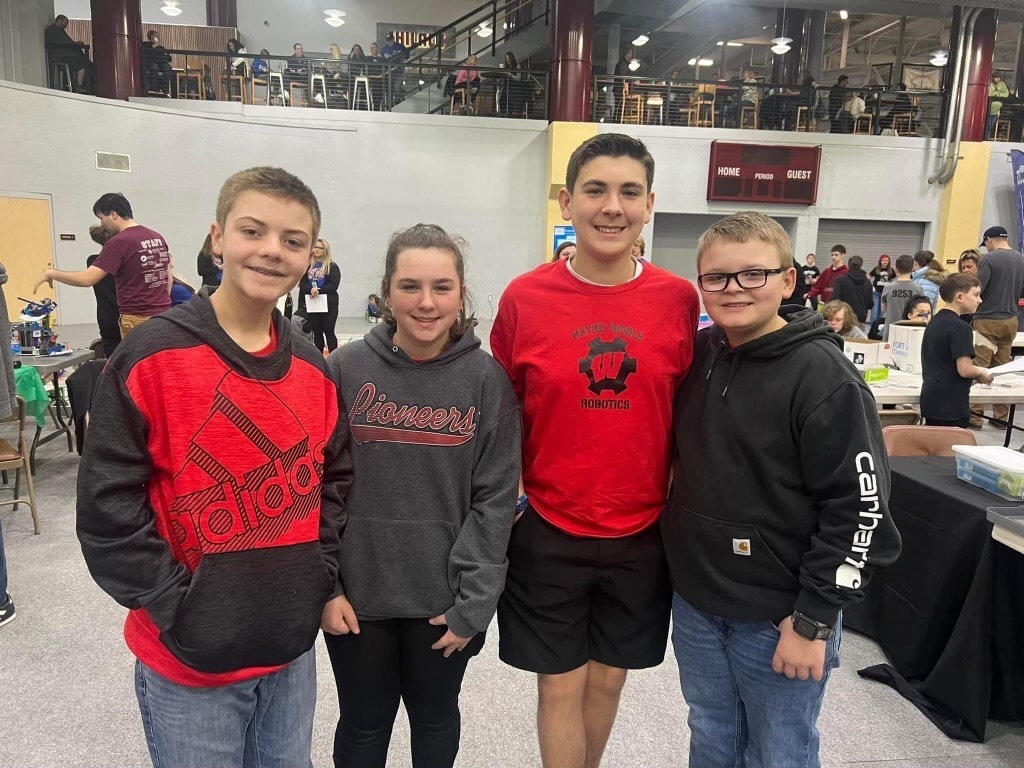 Kellogg Elementary to close this morning at 9:15 due to a power outage.

During the 2023 West Virginia Legislative Session, the Tolsia High School CTE Programs had the opportunity to visit the capitol on CTE Day. They had a great time and learned more about the opportunities that are waiting for them!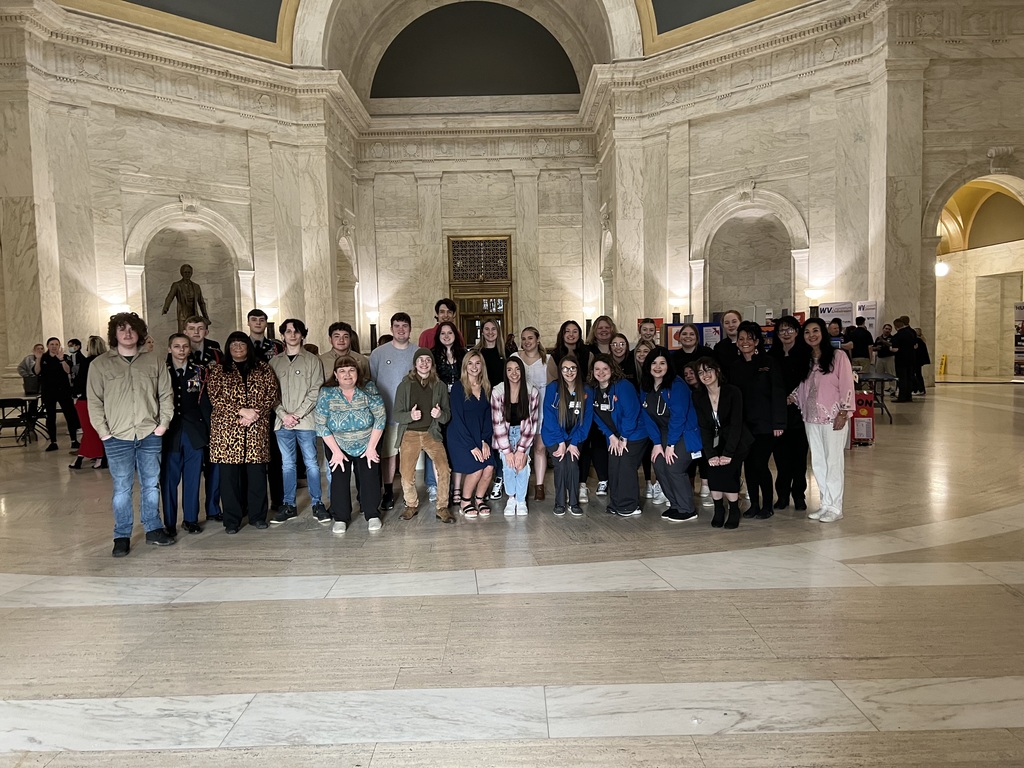 It has been a busy and exciting week for Wayne County School Athletics. Last weekend, SVHS wrestler Connor McCann took home 4th Place in the West Virginia State Wrestling Tournament! Congratulations Connor!!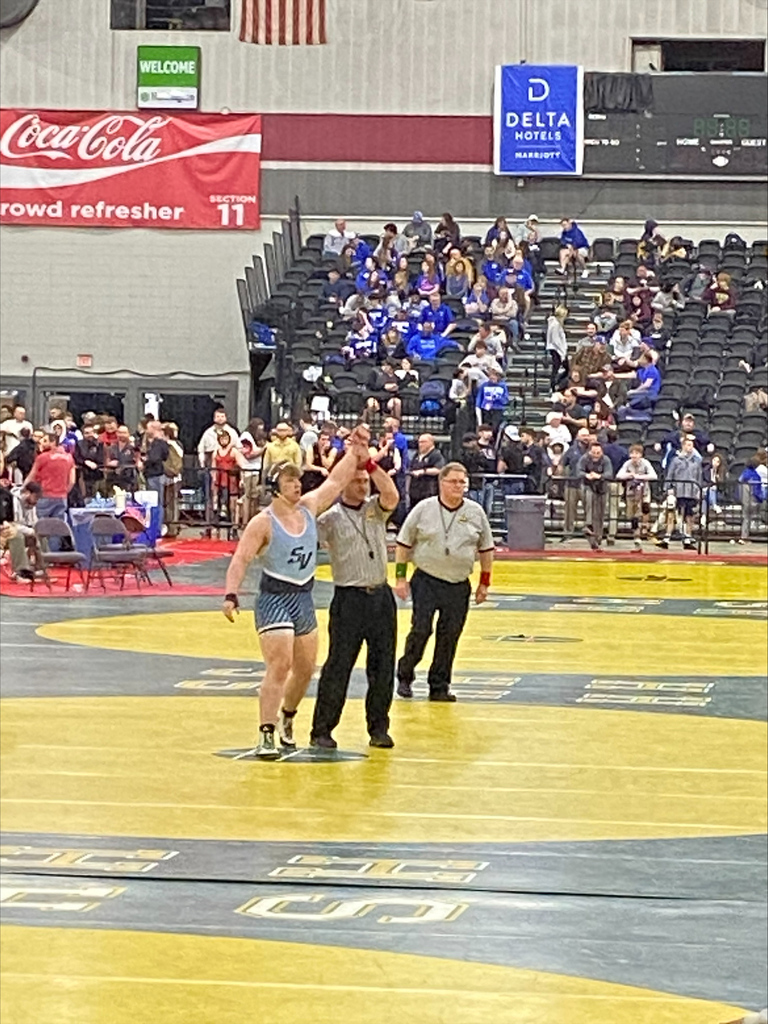 Second graders at East Lynn are stepping into the Jurassic Period! The class is in the middle of dinosaur week. They are learning about fossils and paleontologists. So fun to see kids learning with their hands! 🦖🦕.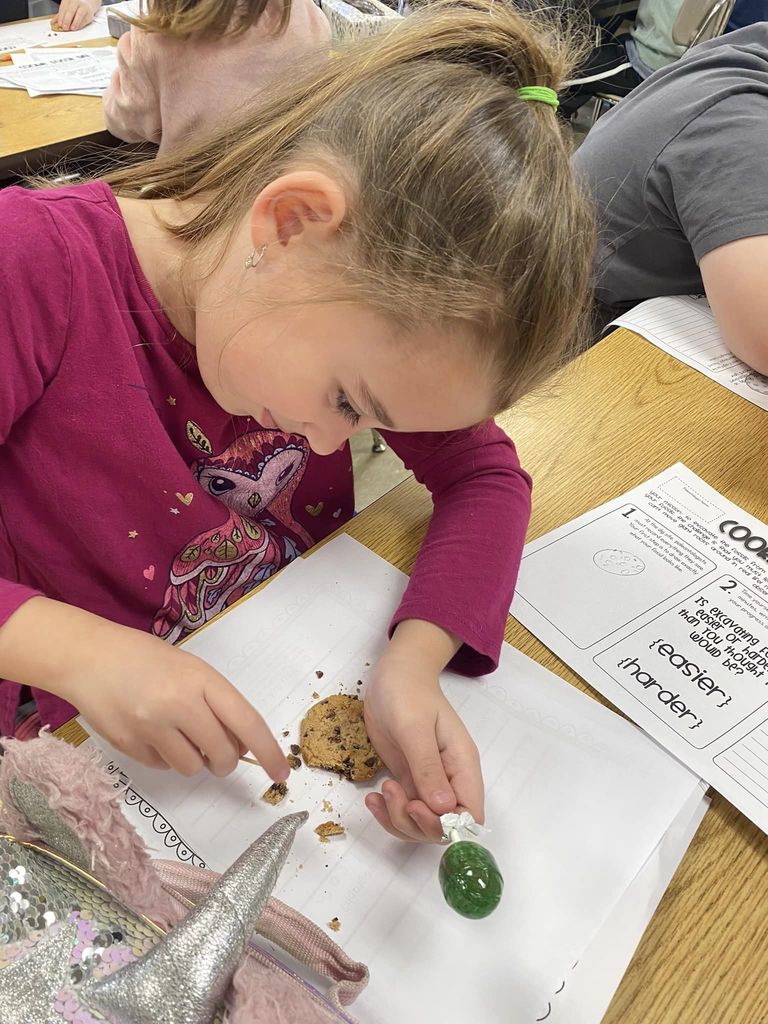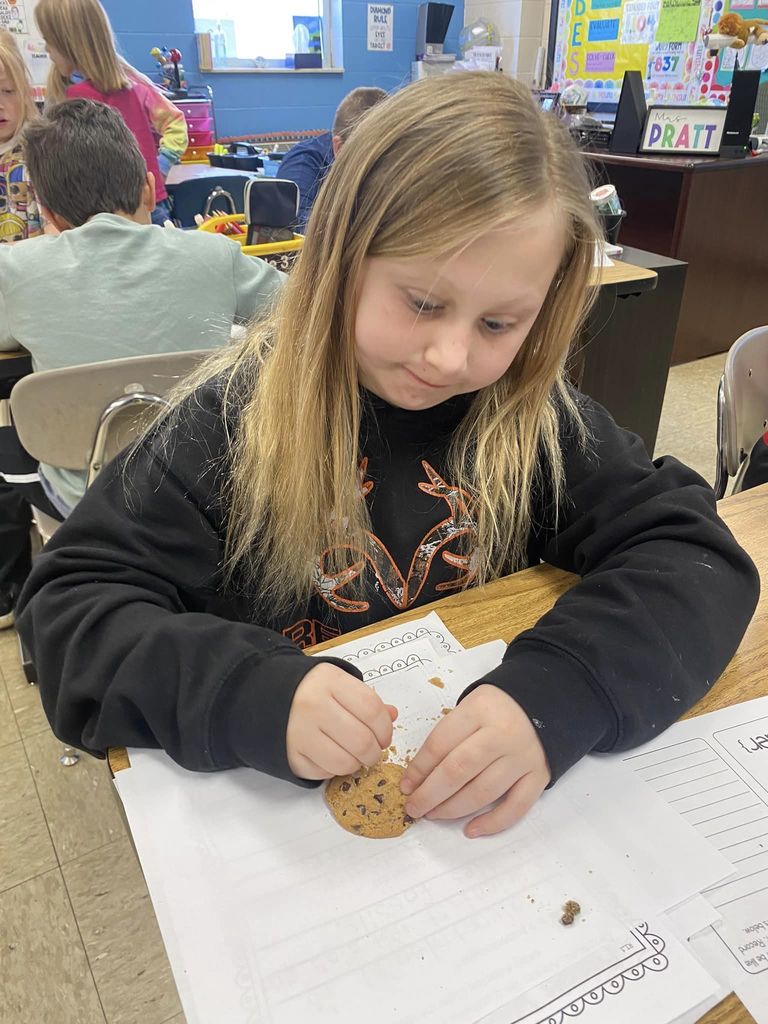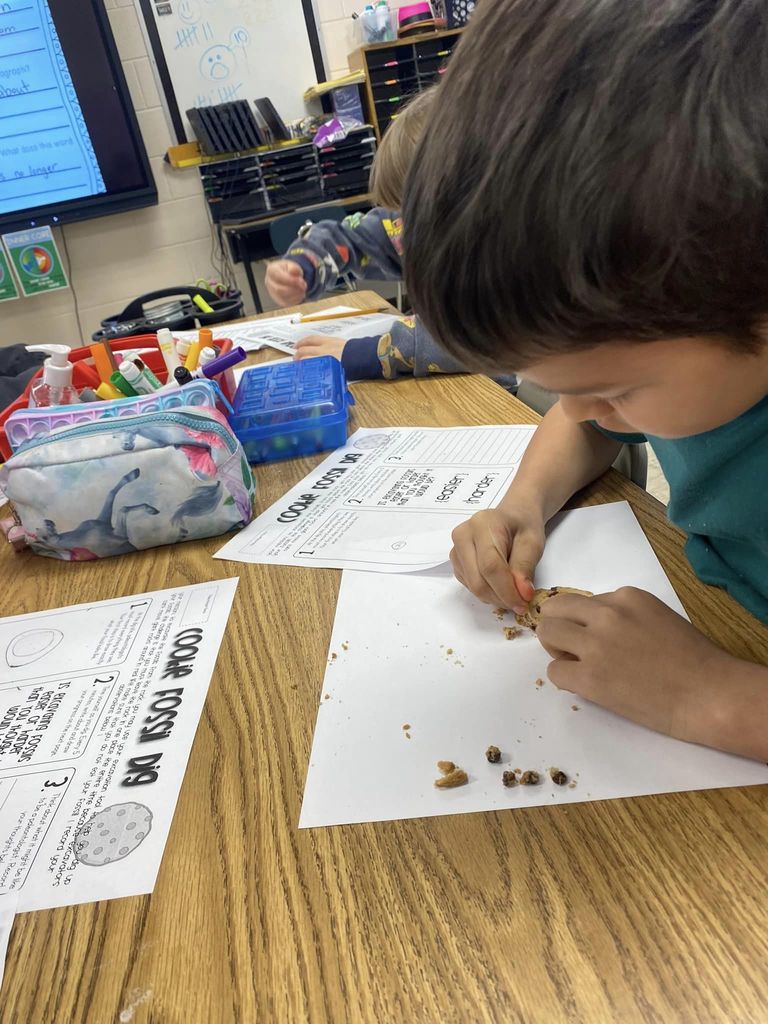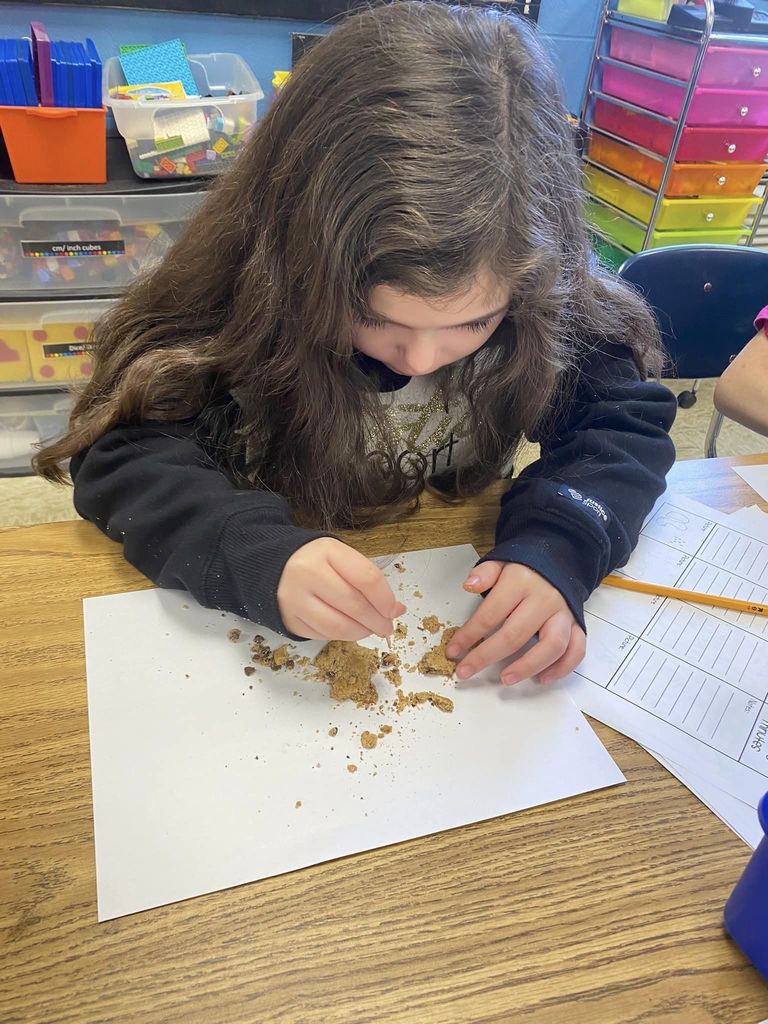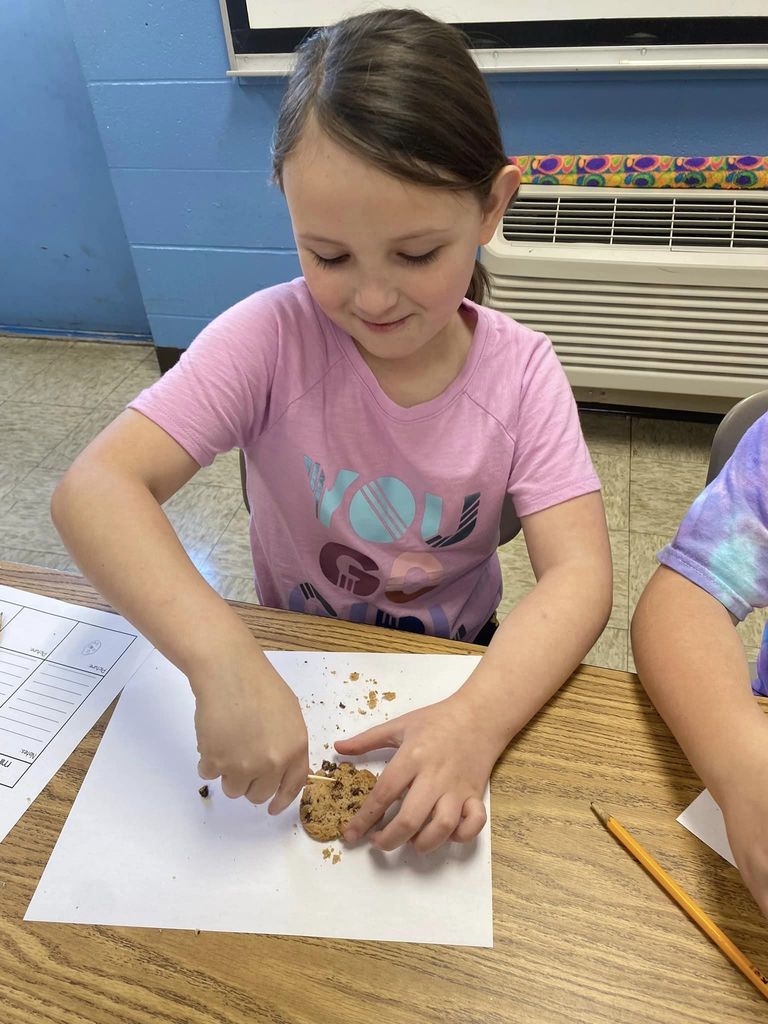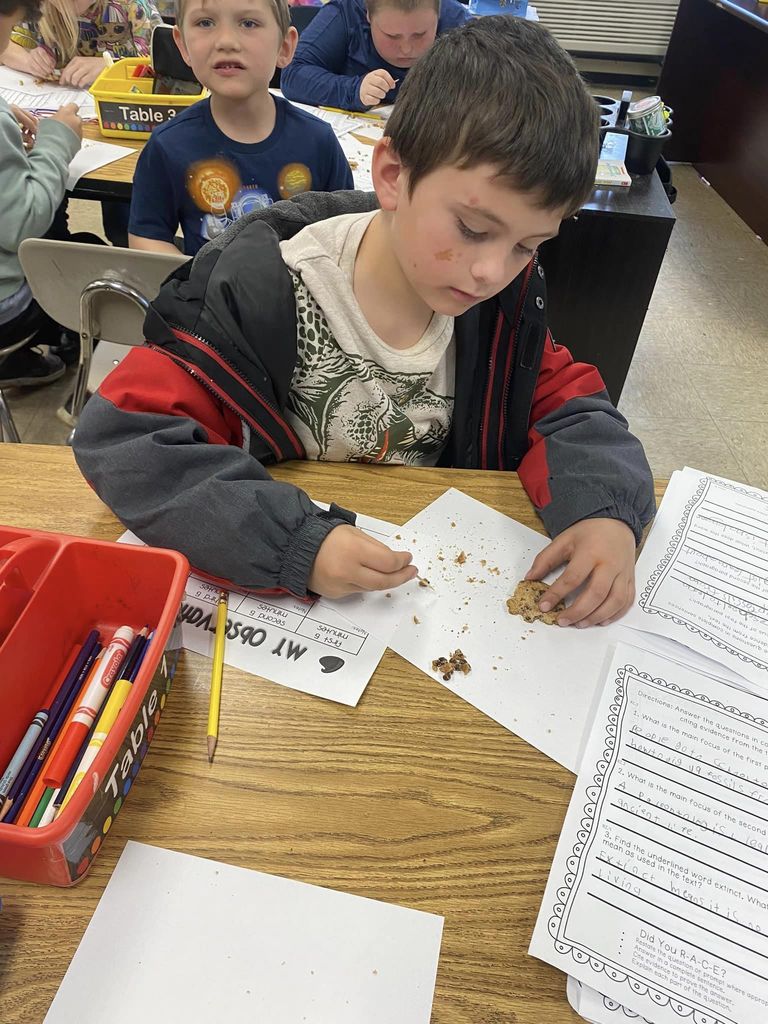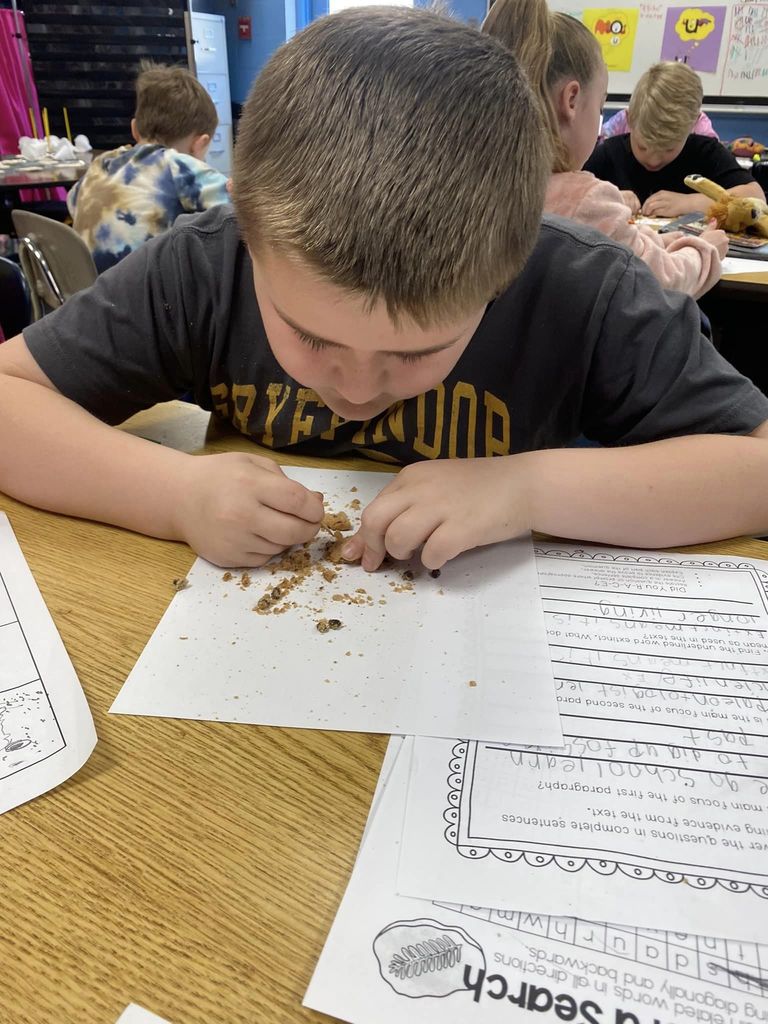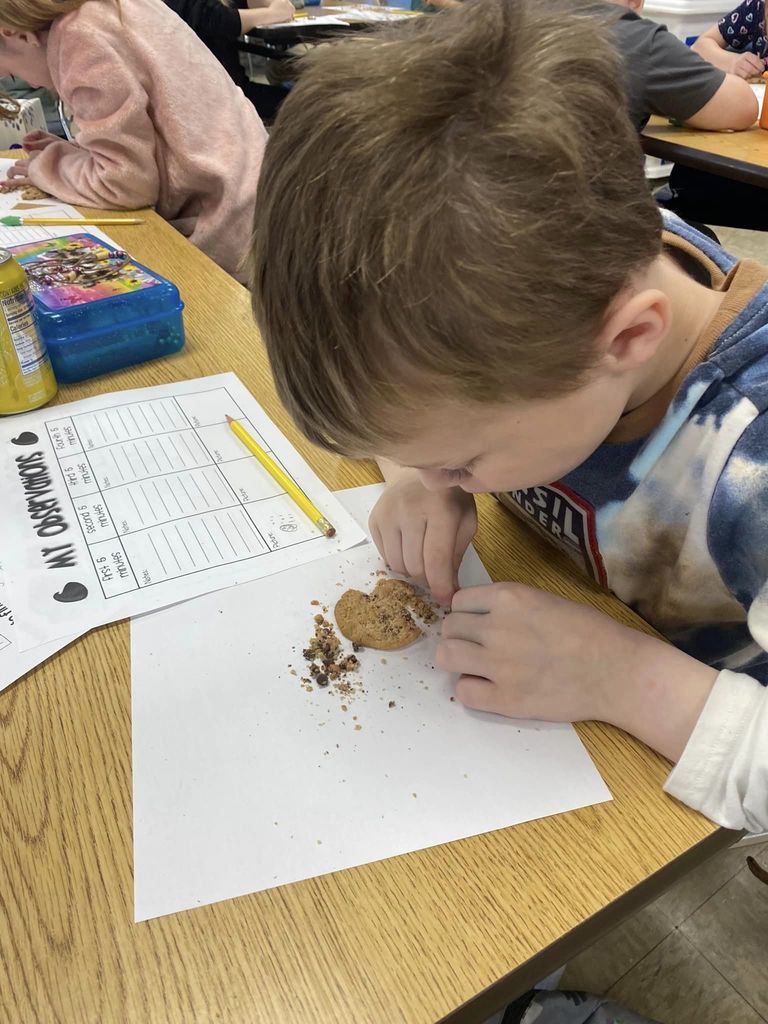 The 2023 WVSSAC Girls Basketball State Tournament kicked off this morning with Spring Valley taking on Woodrow Wilson. The Lady Wolves shots were dropping and the SVHS student section and cheerleaders created some great energy. SVHS won 59-47. Congrats! SVHS is back up Thursday at 11. The Lady Rebels of Tolsia are the next Wayne County team to take the floor. They tip tomorrow night, March 8th, at 7:15.