Breakfast and lunch menus can now be viewed, downloaded, and/or printed from the Wayne County Schools website! The May, and first week of June, menus have been posted. Head over to wayneschoolswv.org and click on the MENU button in the top right corner, and School Menus is the first link under the Parents & Students section. All menus for the 23-24 school year will be uploaded in this format. We hope this gives families easier access to their student's breakfast and lunch menus.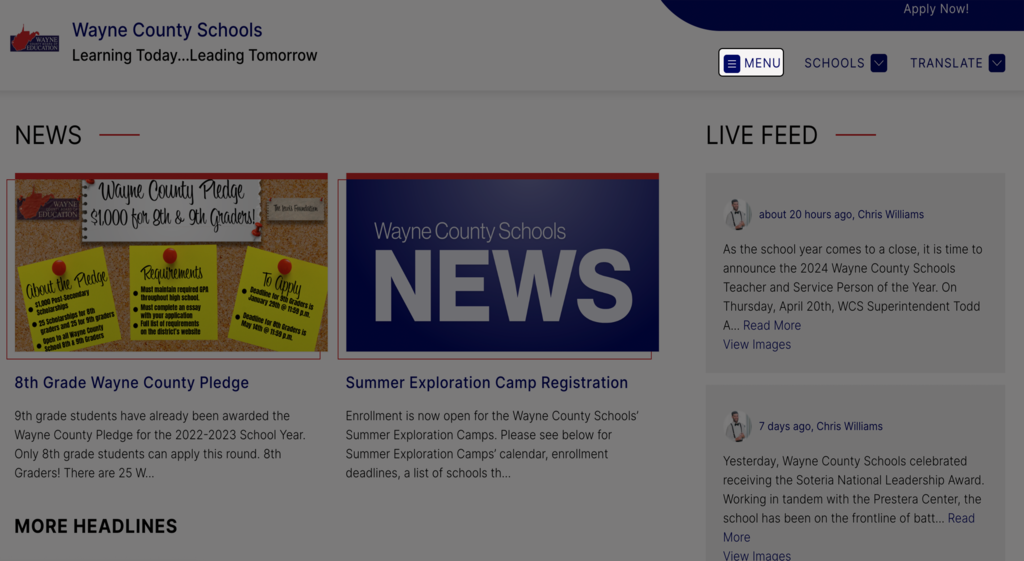 As the school year comes to a close, it is time to announce the 2024 Wayne County Schools Teacher and Service Person of the Year. On Thursday, April 20th, WCS Superintendent Todd Alexander announced this year's recipients of the award during a ceremony held at Wayne United Methodist Church. 2024 WCS Teacher of the Year - Sharon Cole, Ceredo-Kenova Elementary School 2024 WCS Service Person of the Year - Tiffany Brunty, Wayne High School Congratulation Sharon and Tiffany for this well deserved award! WCS, and your respective schools, are fortunate to have you both. Sharon and Tiffany are now in the running for the 2024 West Virginia Teacher and Service Person of the Year award. It was a tremendous evening celebrating all of our school level Teacher and Service Person of the Year recipients. CTE students from all three high schools donated some great door prizes, and the Tolsia and Spring Valley ProStart students served up a delicious meal. All WCS Teacher and Service Person of the Year Finalists are listed below! WCS Teacher of the Year Finalists - Dawn Baumgardner, Justin Brooks, Kristi Booten, Charles Davis, Kristan Davis, Angela Diamond, Katie Ferguson, Jamie George, Brooke Hartman, Kimberly Kahle, Shelby Kitts, Lynn Knopp, Teresa Muncy, Victoria Ramey, Kevin Salmons, Kelsey Sobczak, Ashely Williamson WCS Service Person of the Year Finalists - Sean Adkins, Vicky Adkins, Stephanie Blake, Steven Brewer, Valerie Cline, Yvonne Courtney, Jackie Day, Tina Fortner, Jola Froble, Pamela Johnson, Ruth LeMaster, Selena Maynard, Kathy Miller, John Prince, Pauletta Robinson, Dustin Sloan, Barney Smith, Charles Spaulding, Ruth Spaulding, Chasiti Stacy Congratulations to everyone once again, and thank you to all WCS Teachers and Service Personnel. Your hard work and commitment to education ensure our students receive a quality education!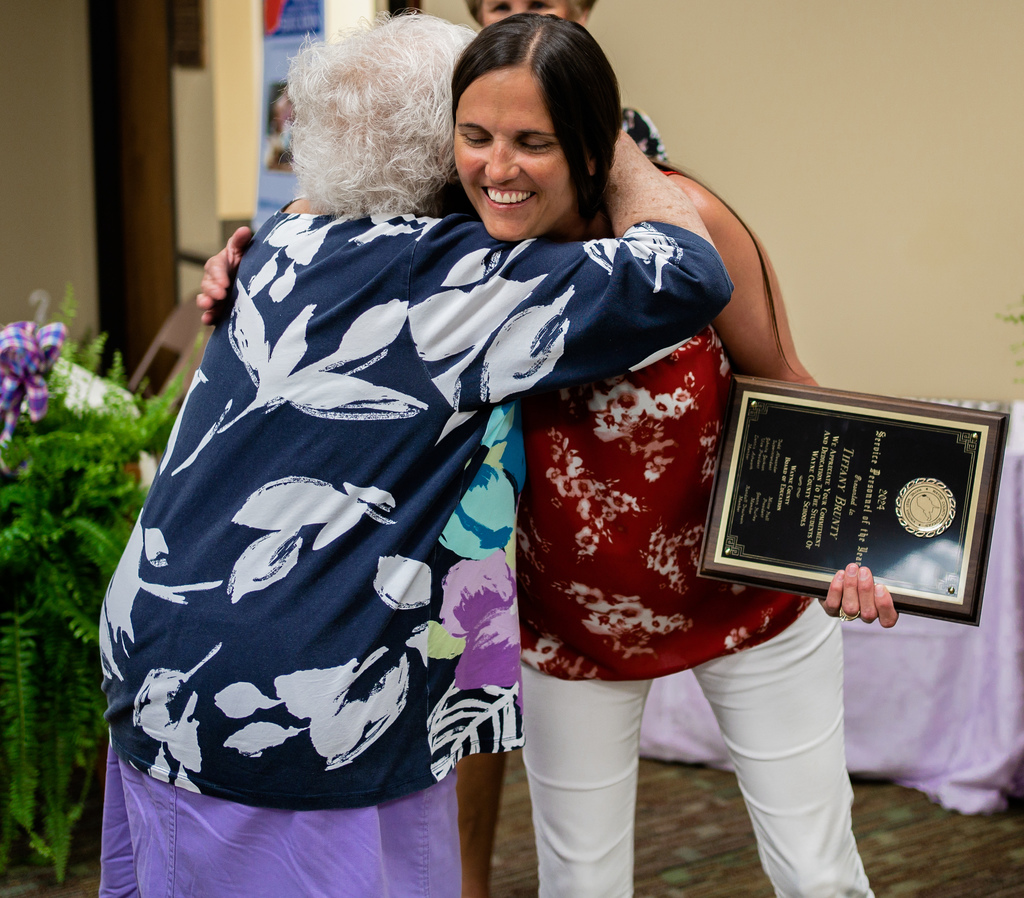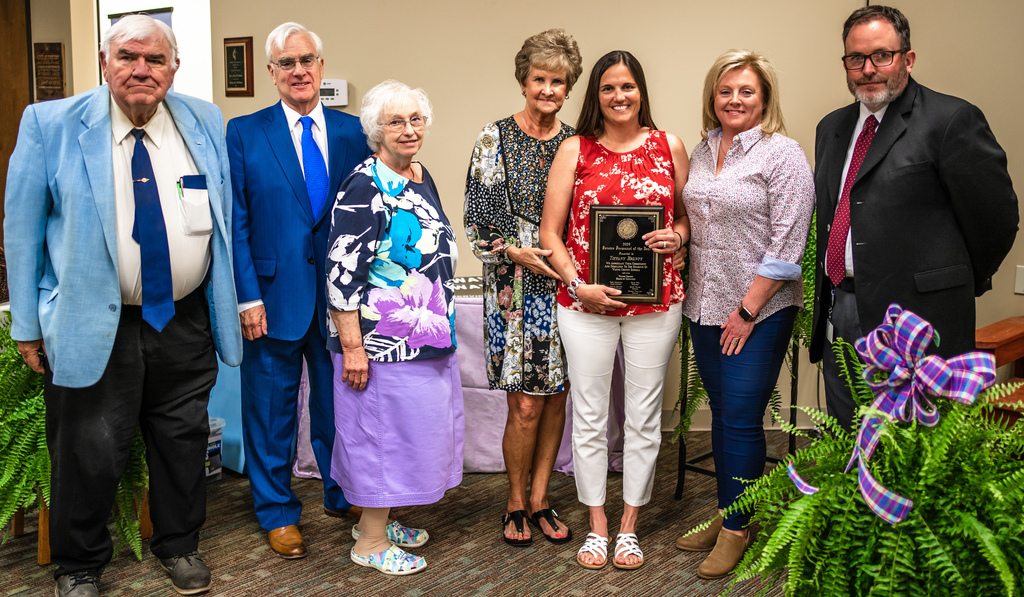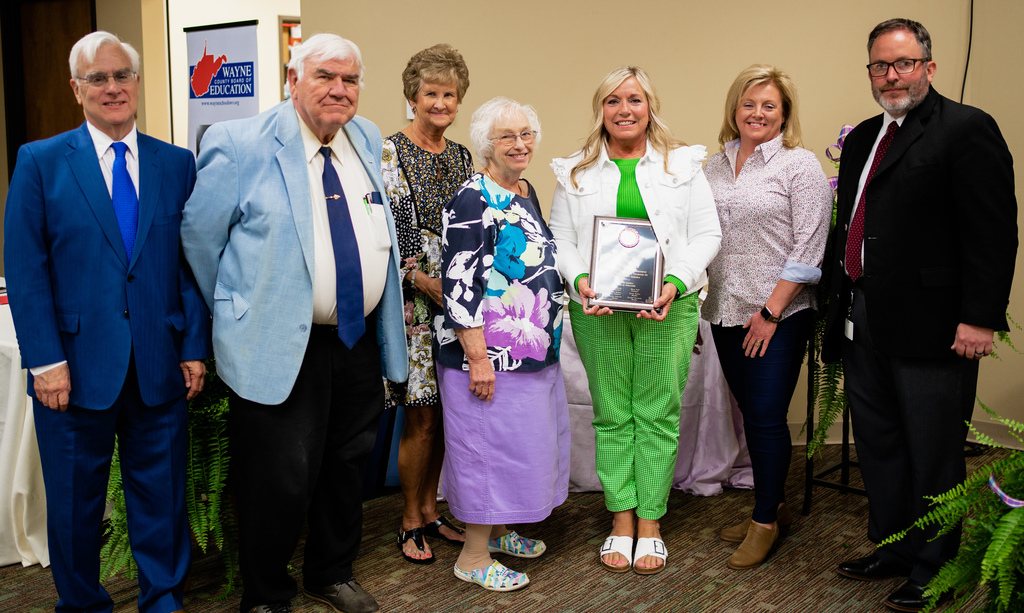 Yesterday, Wayne County Schools celebrated receiving the Soteria National Leadership Award. Working in tandem with the Prestera Center, the school has been on the frontline of battling addiction in teens by installing Anti-vape technology in all of their restrooms. We appreciate CEO Derek Peterson, Mirko Notarangelo, and Don Miller from Soter Technologies for presenting the award to our faculty and students! None of it would have been possible without the hard work of principal Sara Stapleton, her staff, and the student body.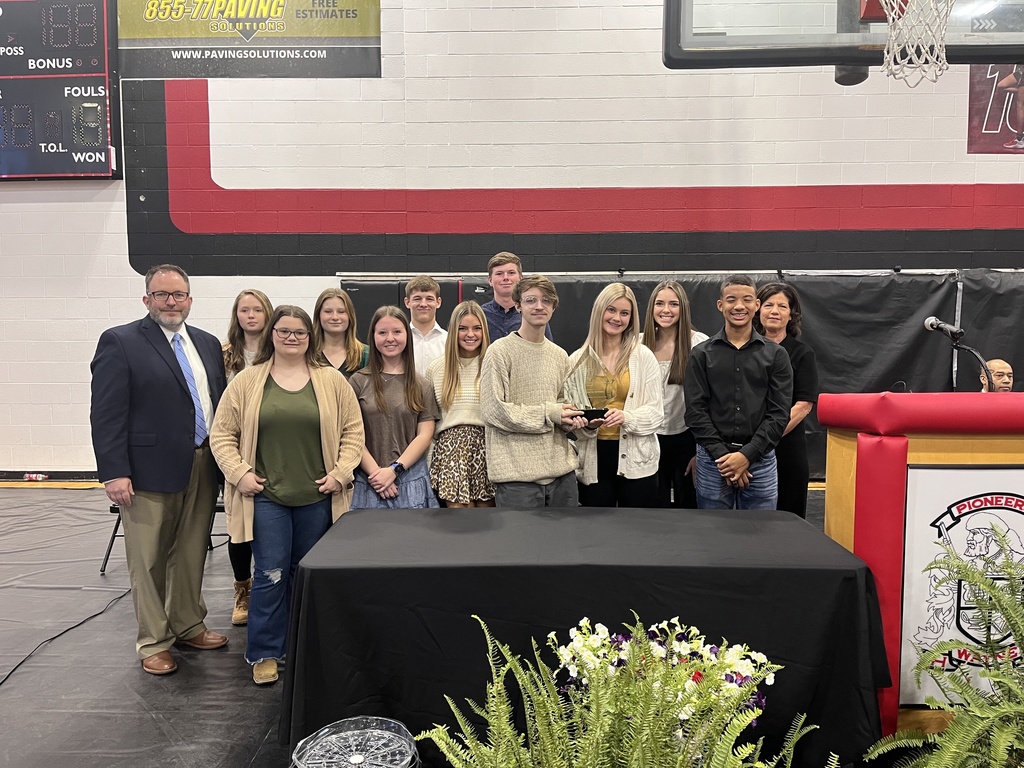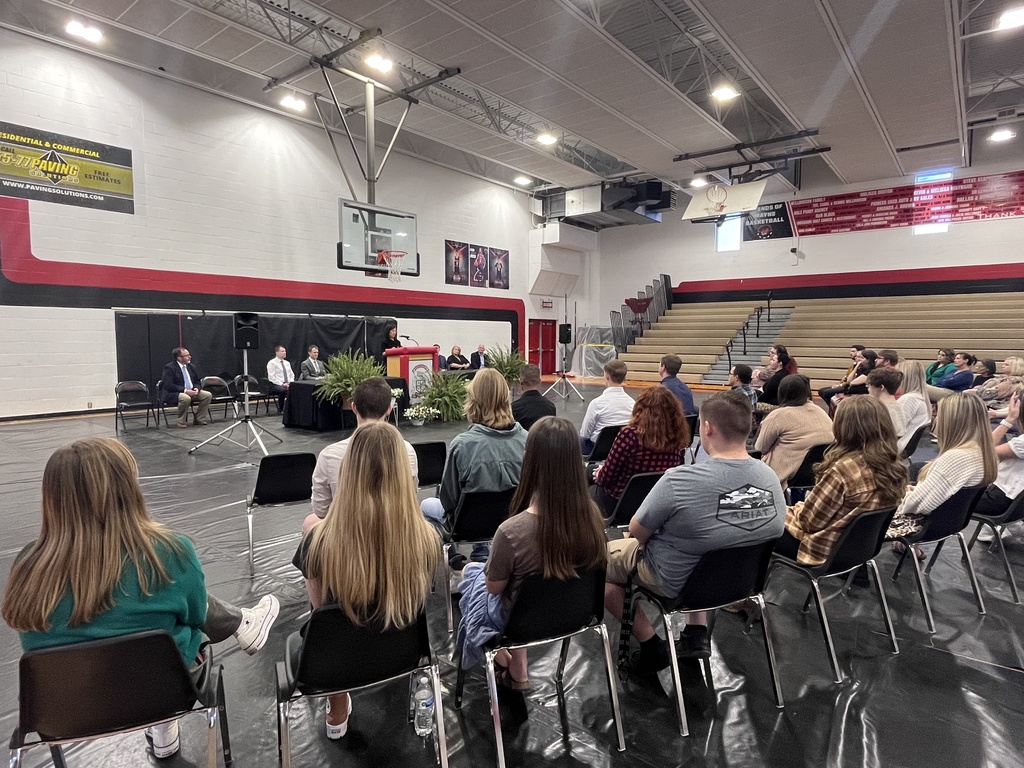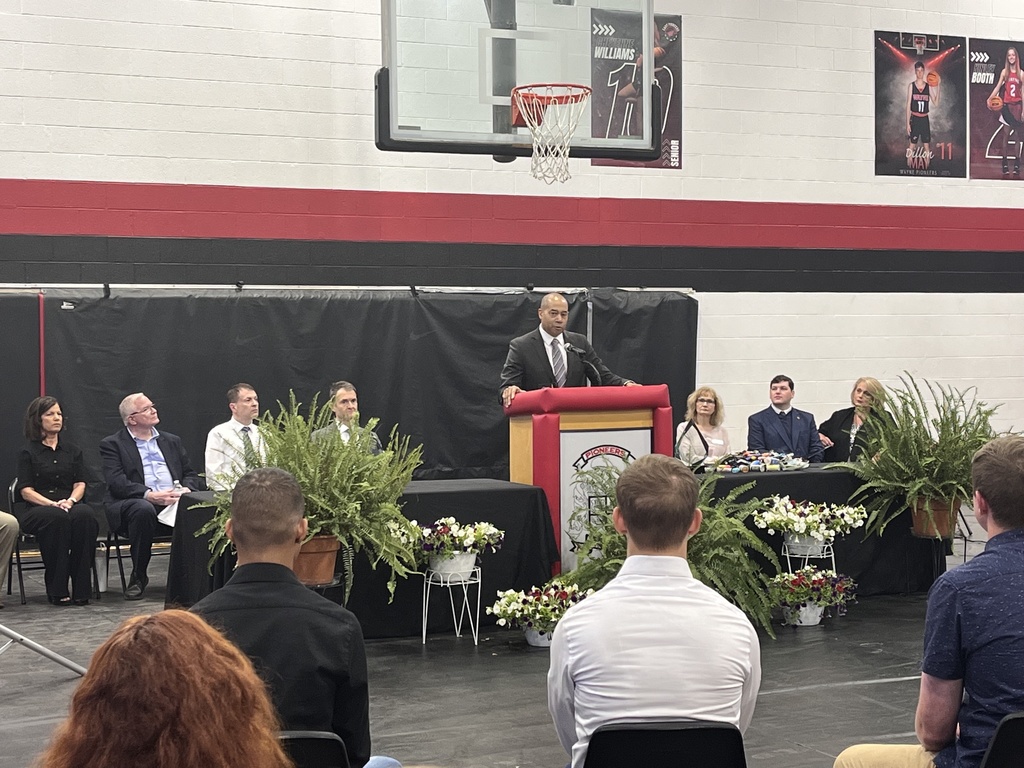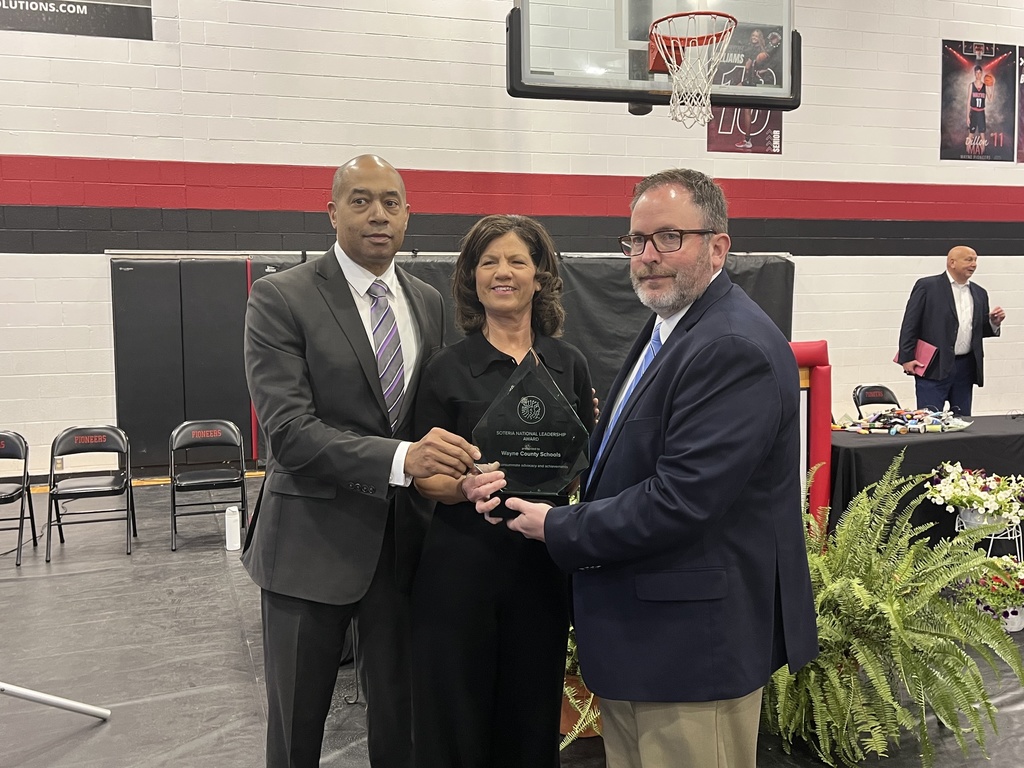 The ability to read is the foundation for learning. The West Virginia Department of Education has introduced a new initiative called Ready. Read. Write. The goal of this program is to help all students in West Virginia become proficient readers. Ready. Read. Write. uses the science of reading to build literacy skills. The WVDE has several videos highlighting their new initiative. The introduction video below has important information about the Ready. Read. Write. initiative. Want to know more about the program? The department's website has the entire video series available. We are also going to be sharing the videos here over the next few weeks.
https://youtu.be/gKdyxl4z6Ls

Mrs. Eastham's SVHS Anatomy Class had a dissection lab last week. The lesson was designed to give students a deeper understanding of how the body works. The students were professional and asked insightful questions throughout the lab!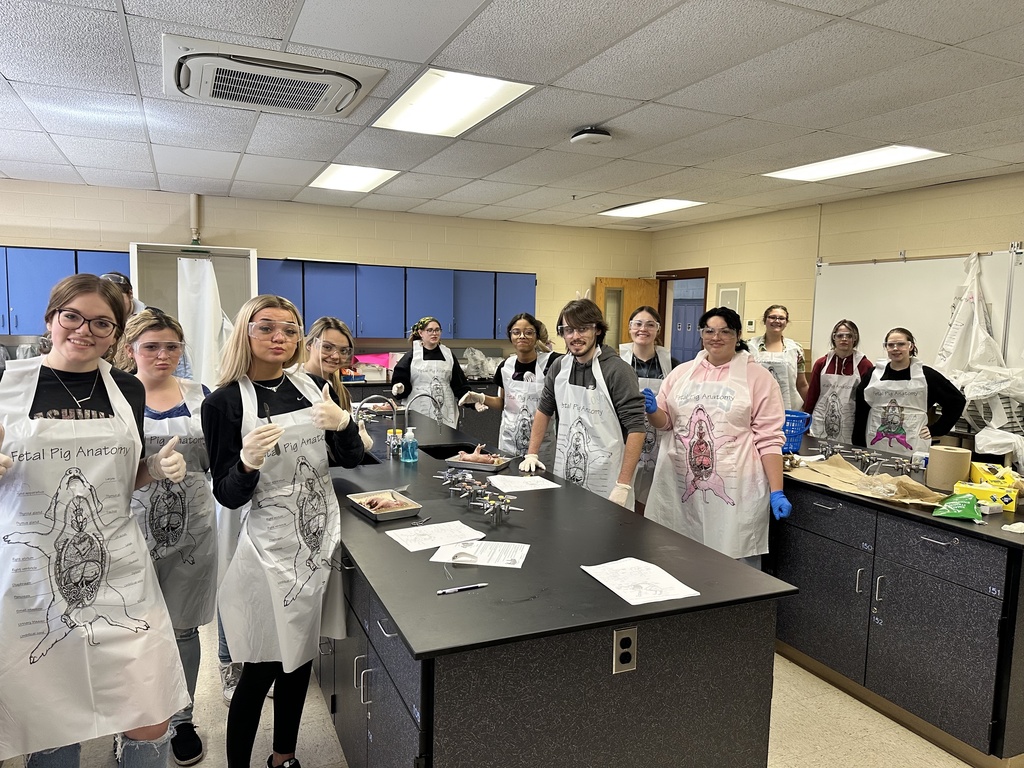 Spring Valley High School JROTC members took a trip to Kellogg Elementary this week to talk to third grade students about patriotism and the flag. JROTC students presented the colors and taught students how to properly fold the American Flag. The SVHS students were fantastic throughout the entire lesson, and the Kellogg students had a great time and asked some great questions!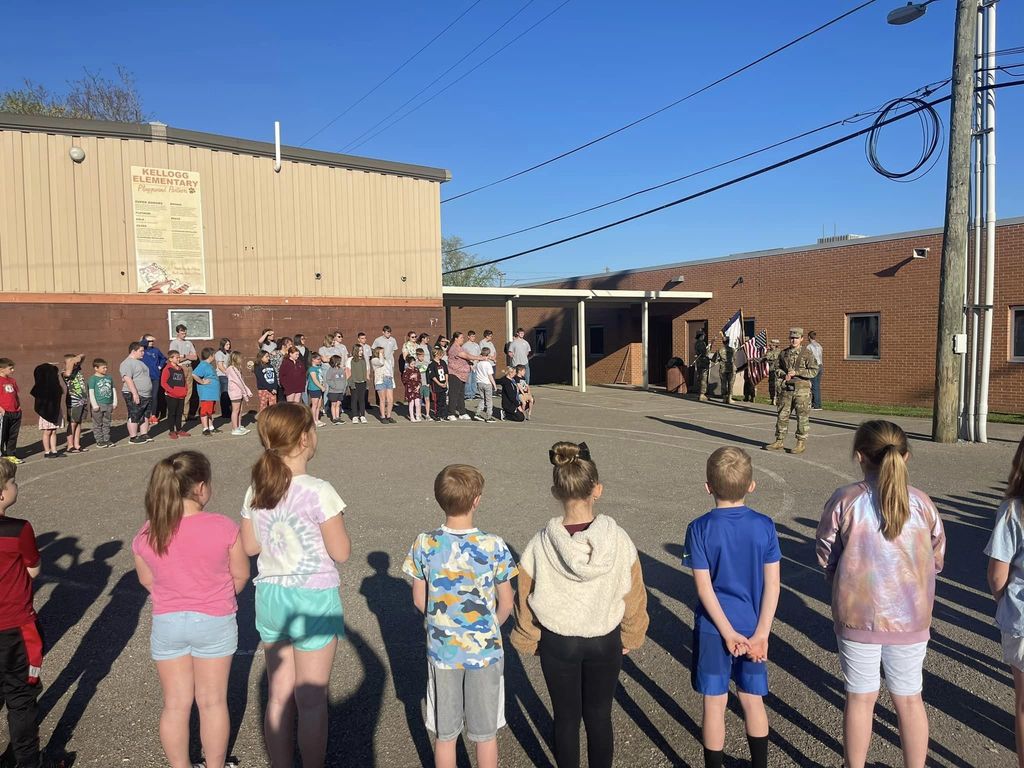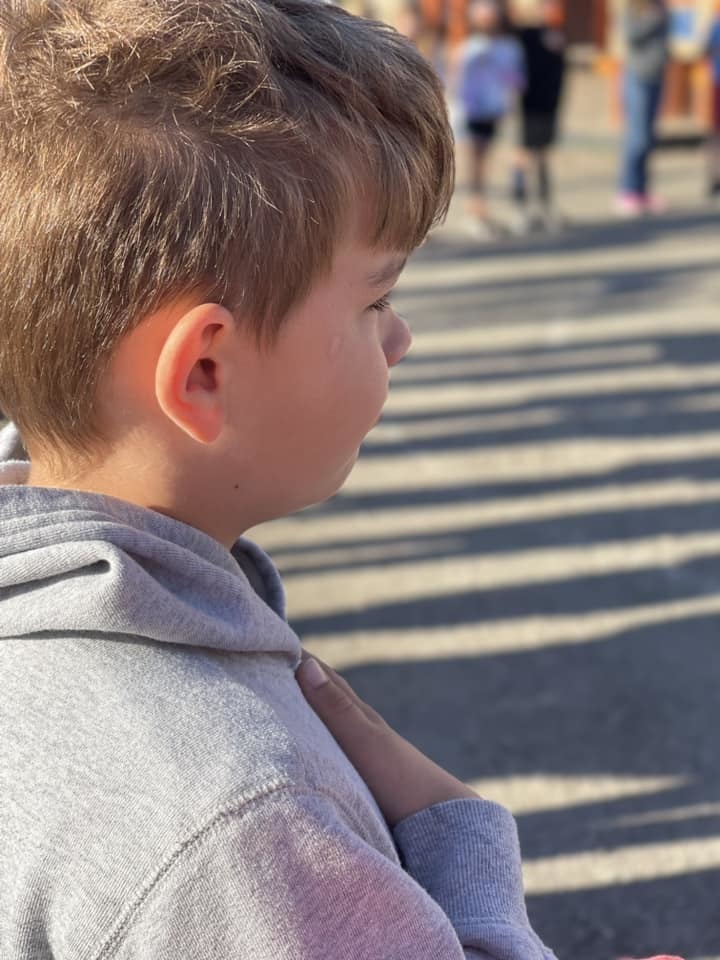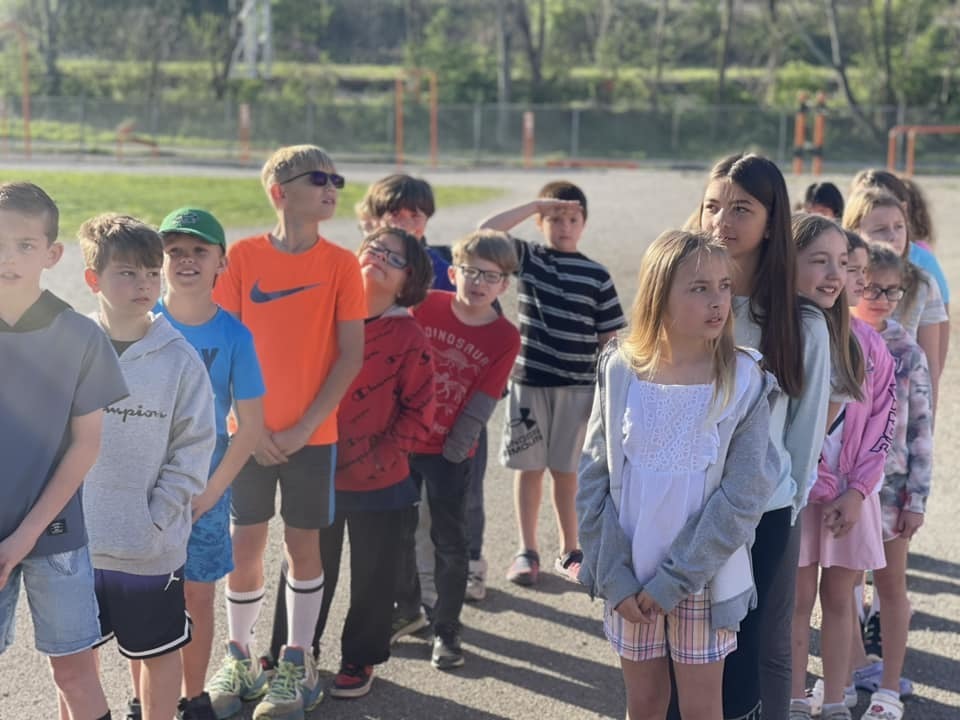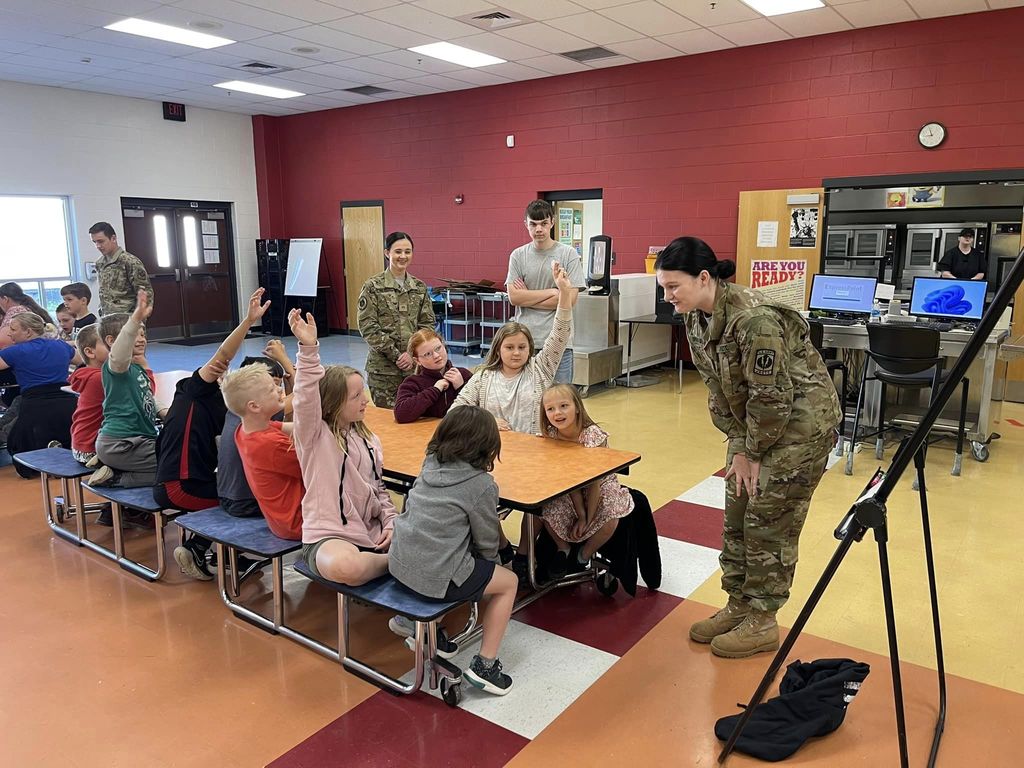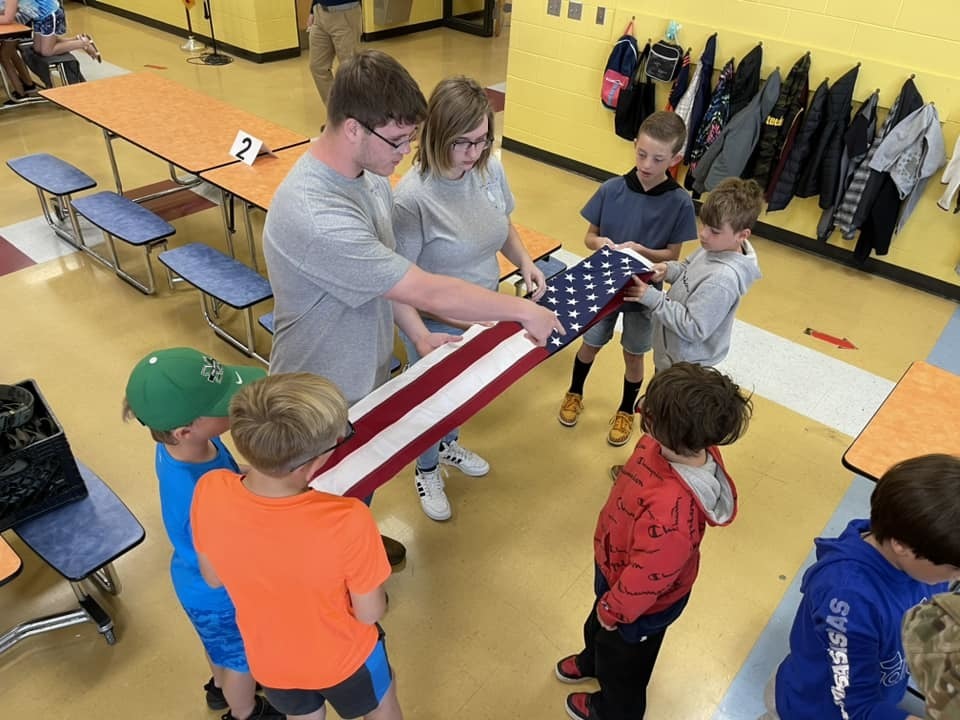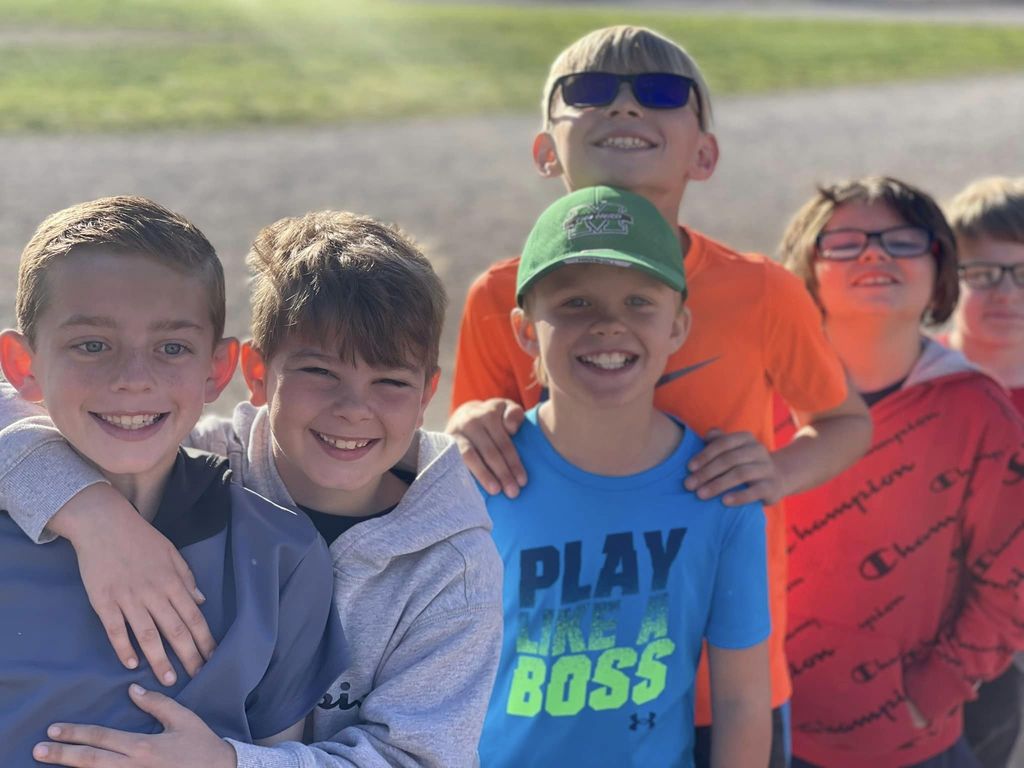 The calendar for the 2023-2024 school year is here! A few important dates to know are listed below: 🗓 First day for staff - August 18th 🗓 First day for students - August 24th 🗓 Thanksgiving break - November 20th-24th 🗓 Christmas break - December 22nd (half day) - January 2nd 🗓 Spring break - April 1- April 5th 🗓 Students last day - May 27th 🗓 Staff last day - June 7th Full calendar and a breakdown of early release, faculty senate, and staff only days, etc 👇👇👇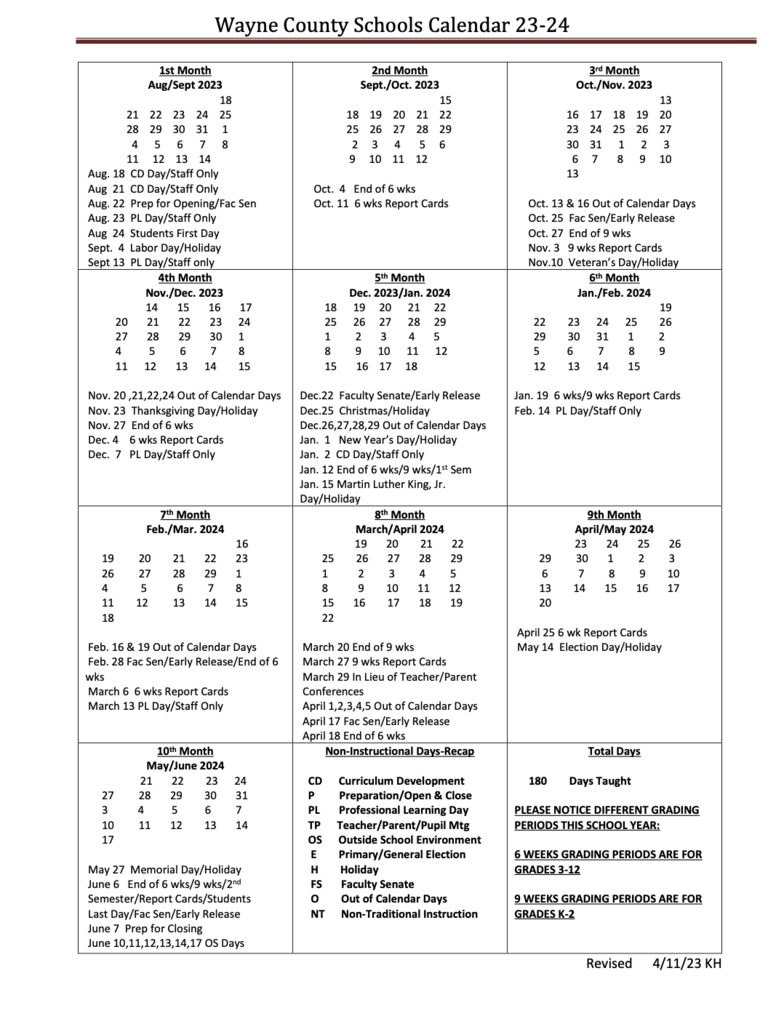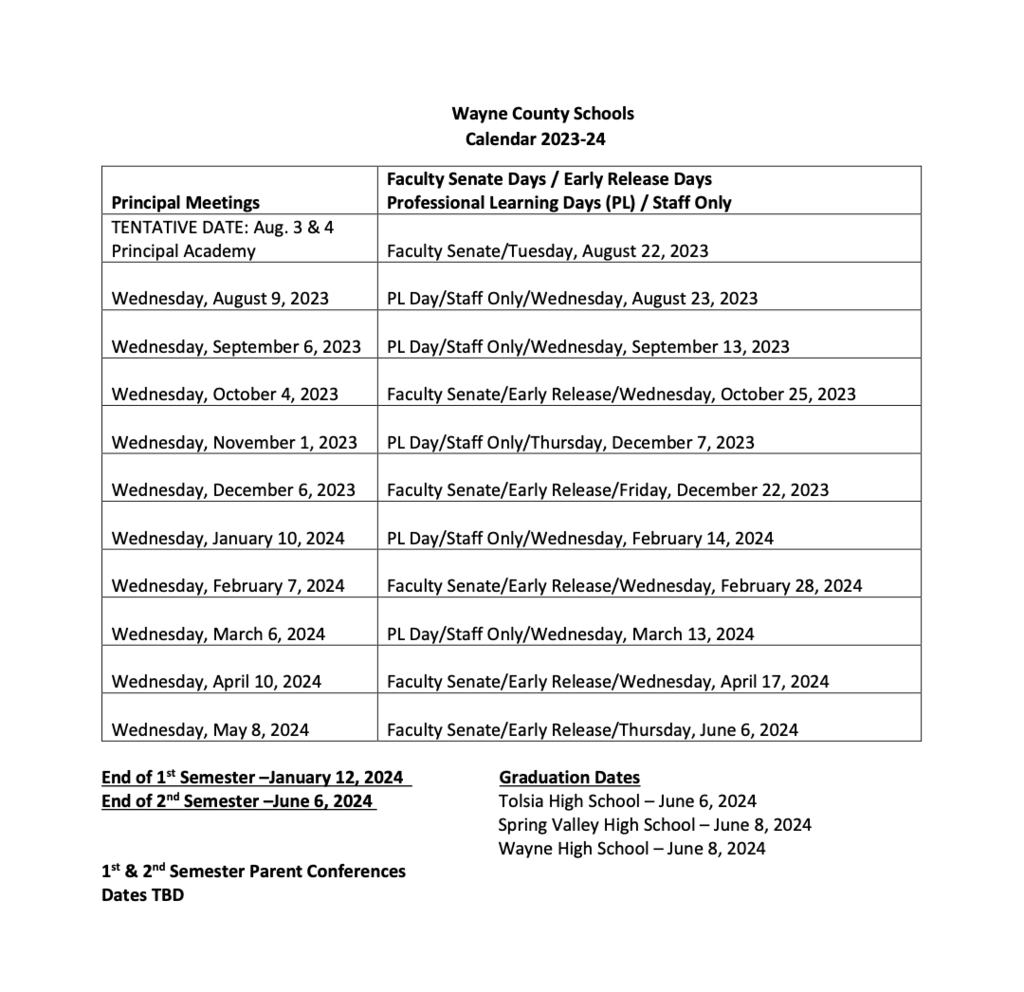 Dunlow Elementary Kindergarten Students are beginning to learn nonstandard units of measurements. In this lesson, students laid down on the ground and used chalk to make a mark by their feet and head. Then students stacked pop cubes from one line to the other to figure out how many pop cubes tall they are. Great job! Kindergarten students are beginning to learn about measurement using nonstandard units of measurement.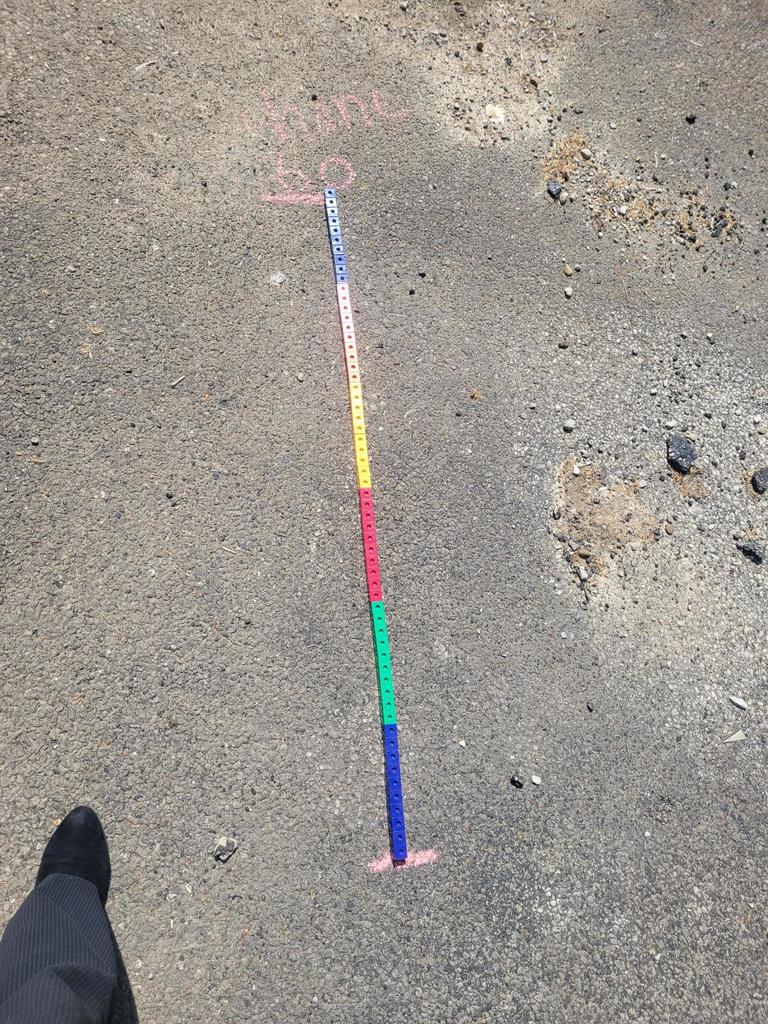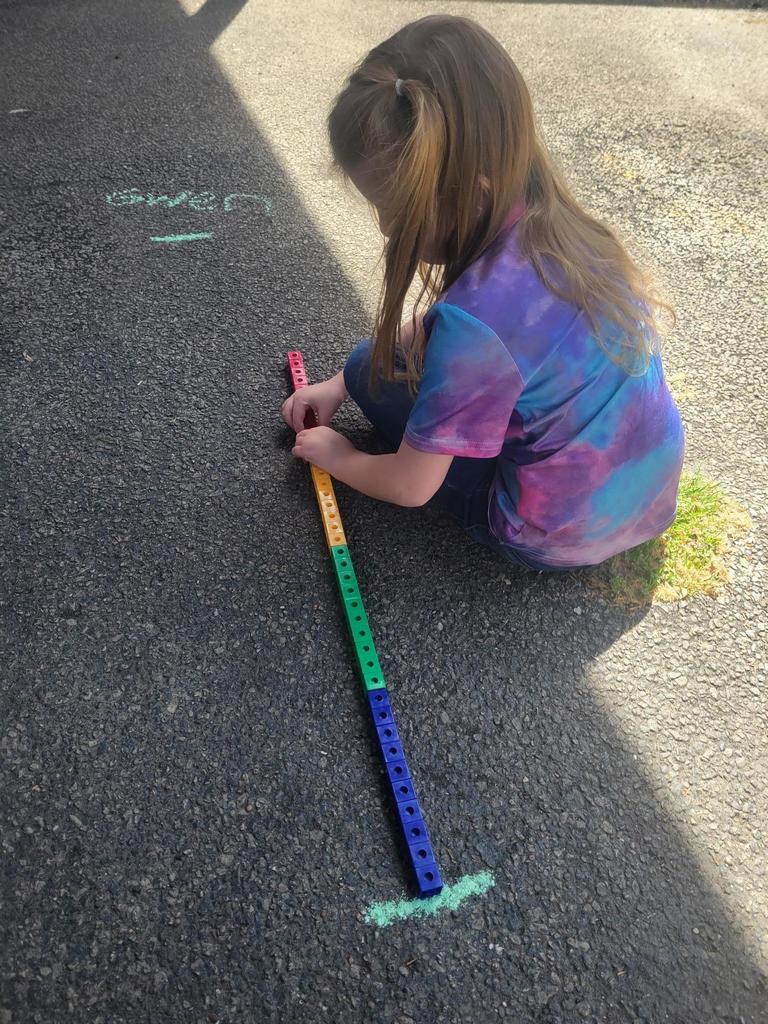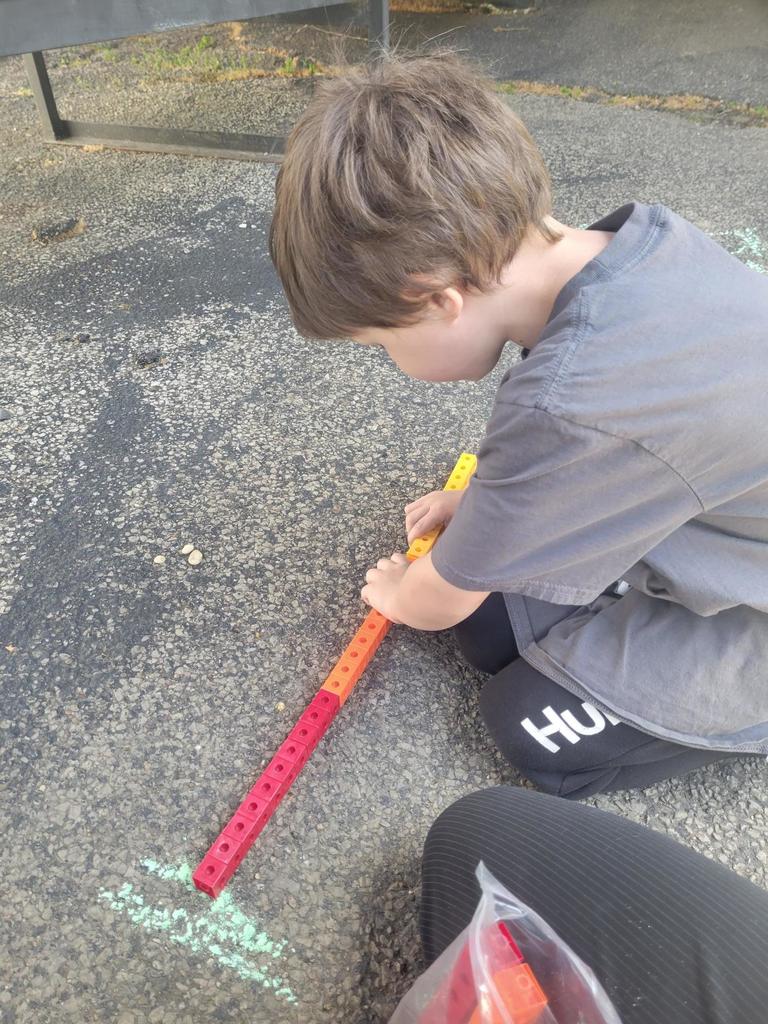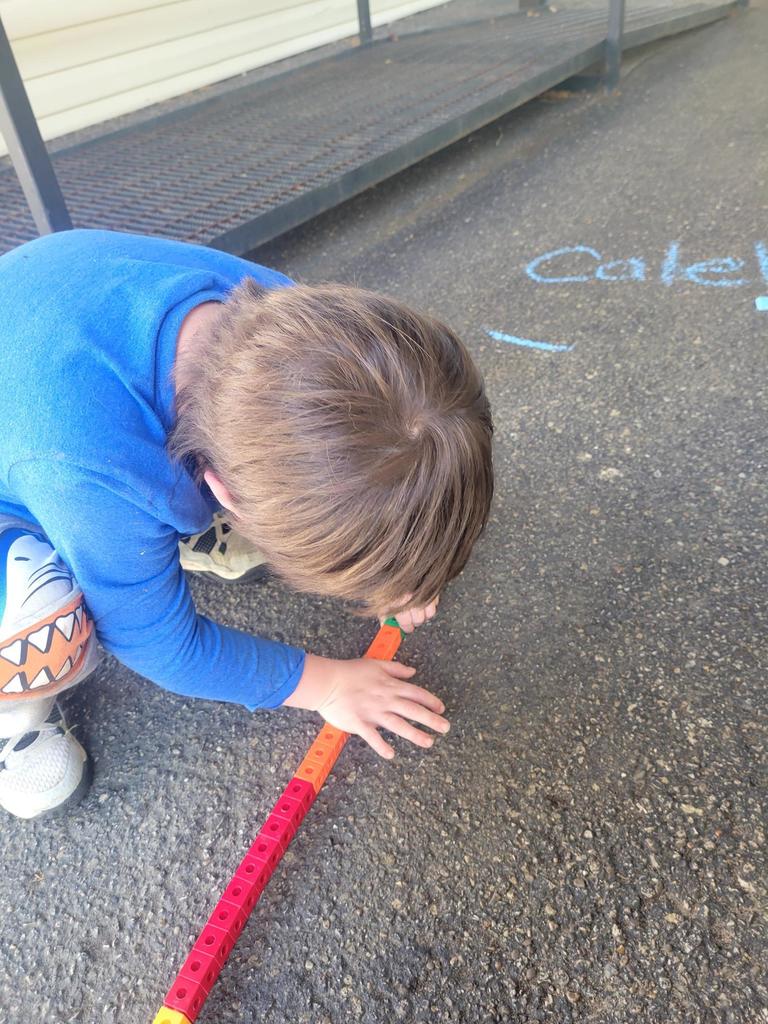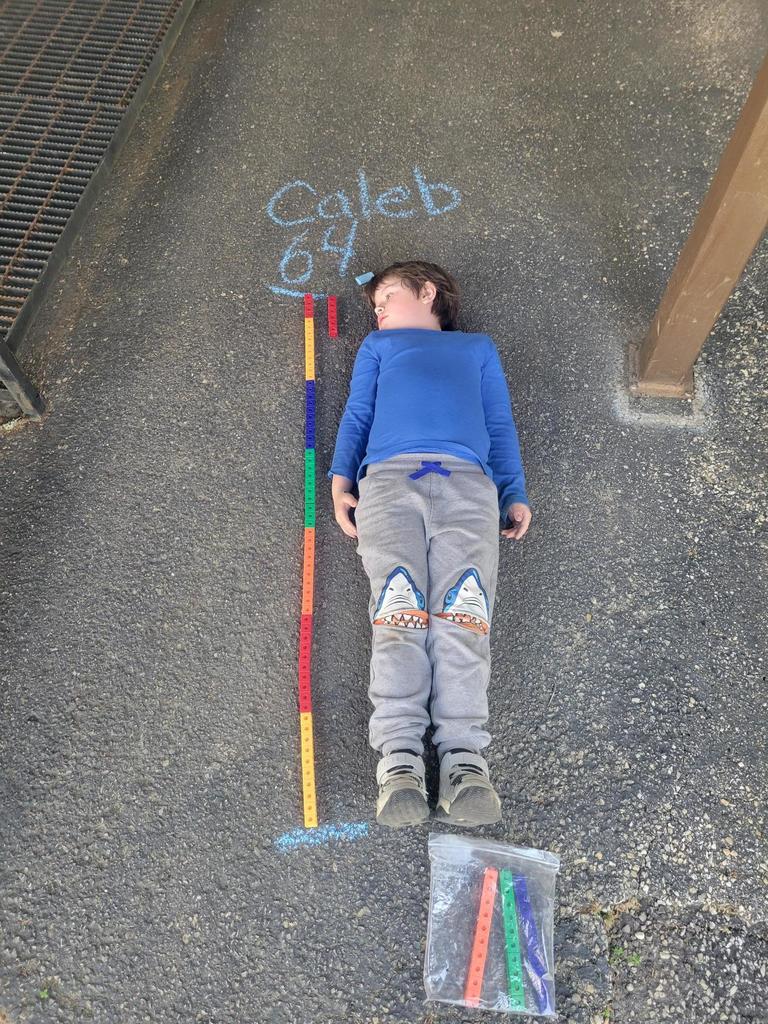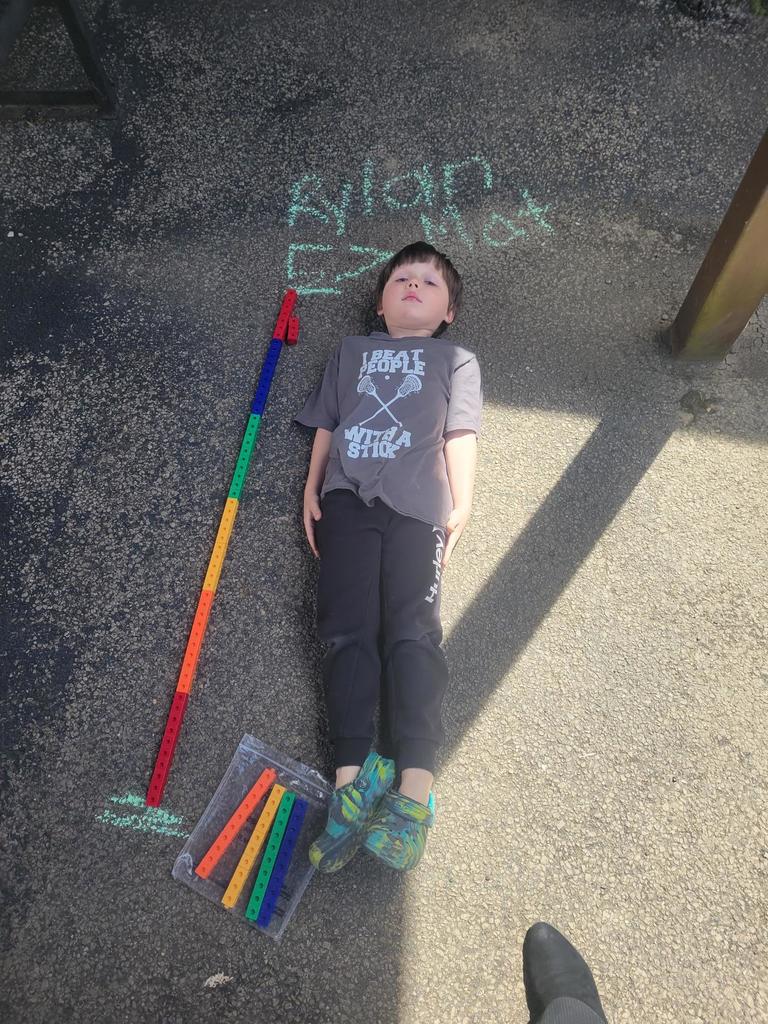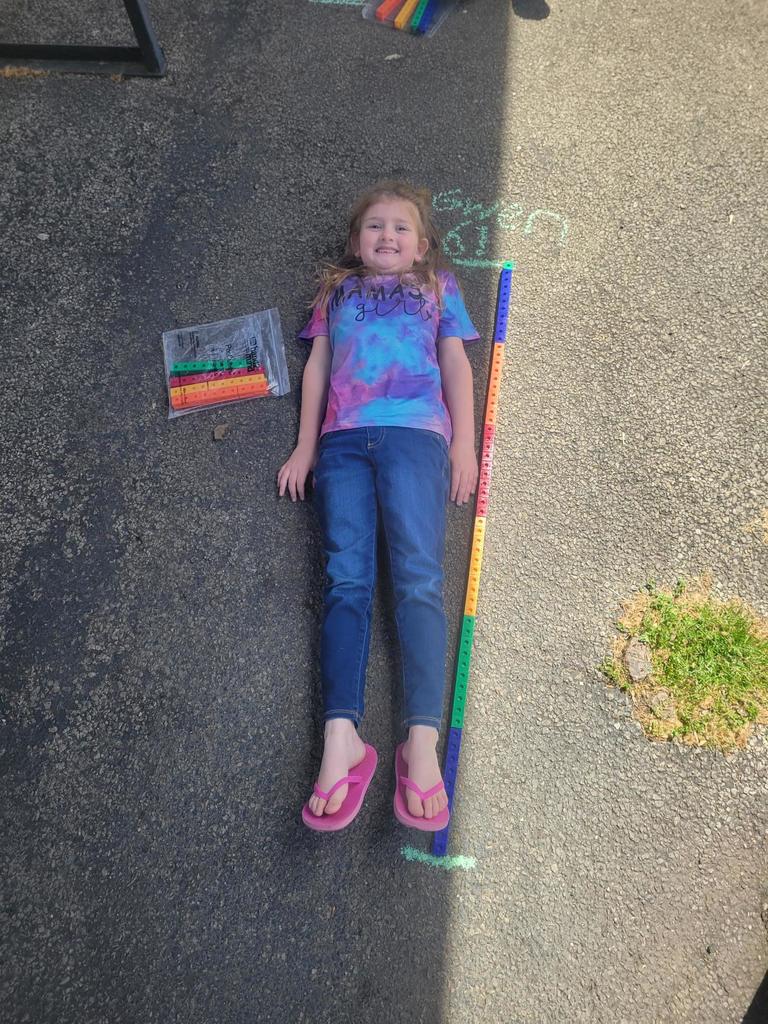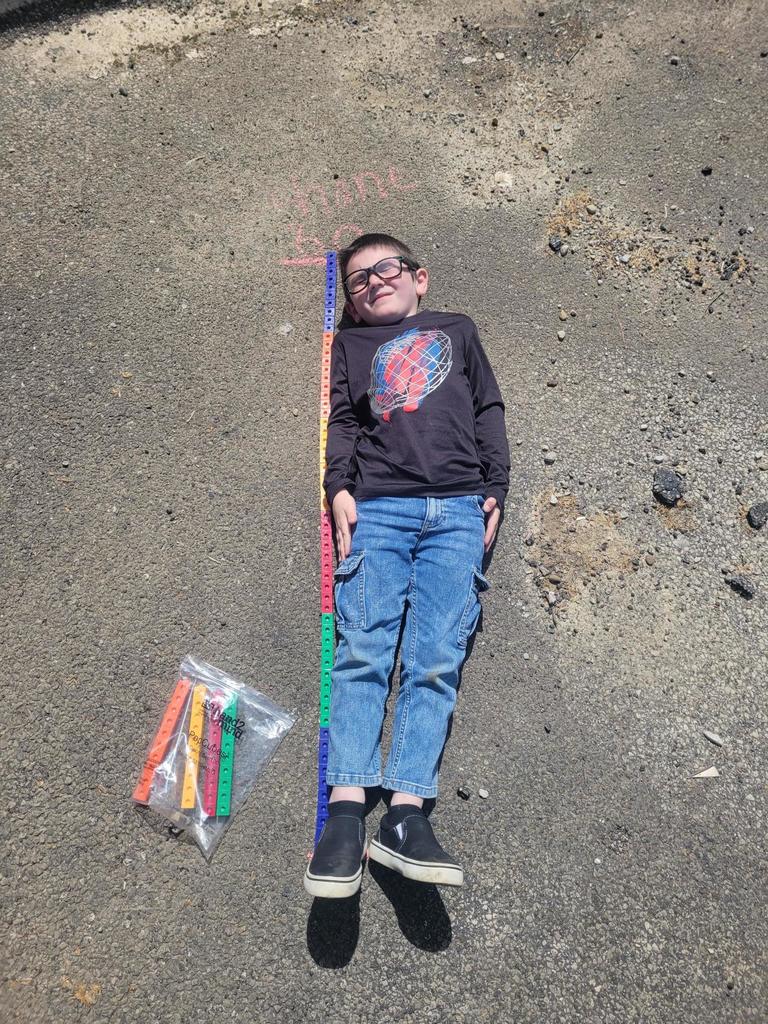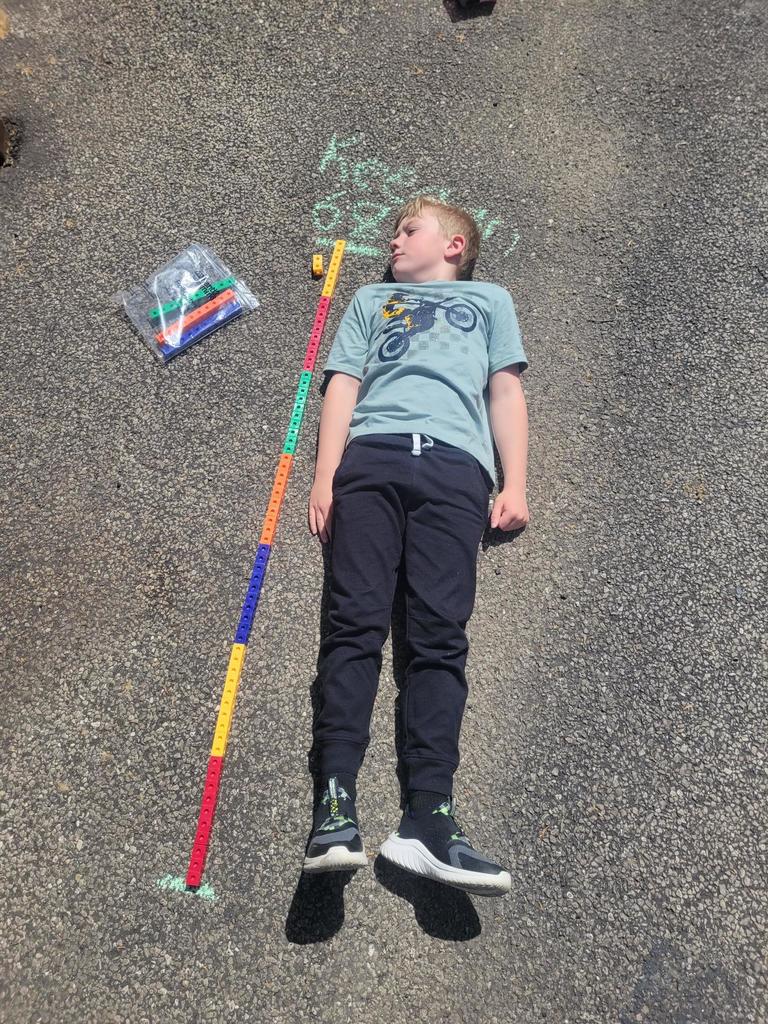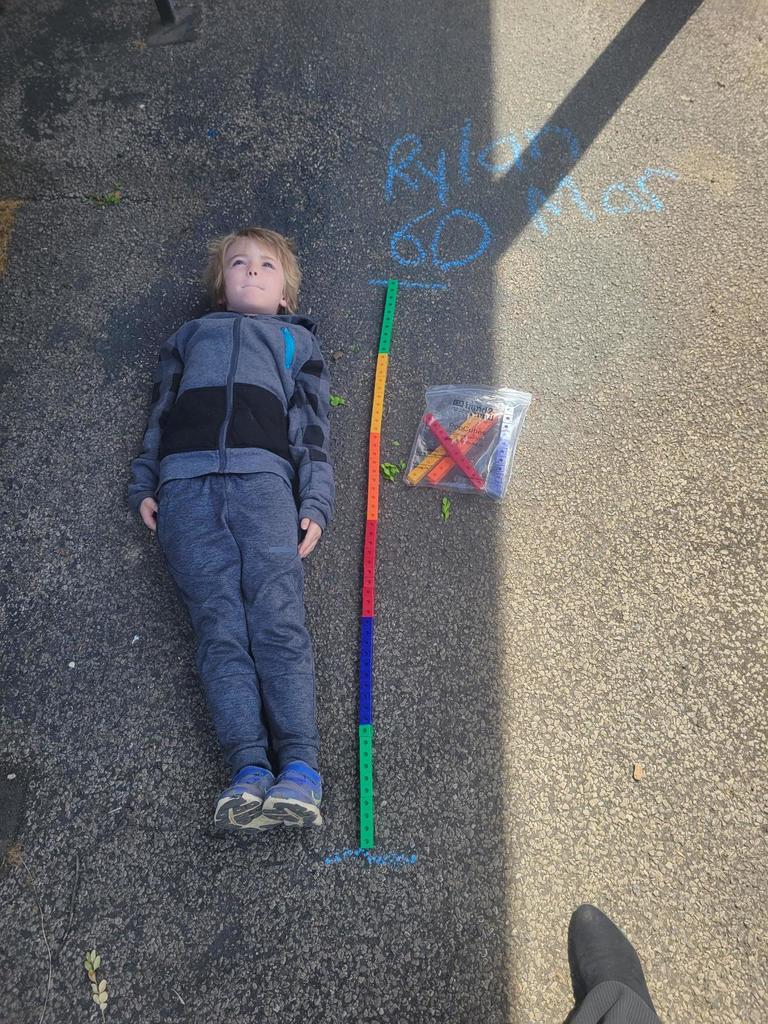 8th Graders! There are 25 Wayne County Pledge Scholarships up for grabs, and the application window is open! The Wayne County Pledge is a $1,000 scholarship that can be used for post-secondary education or training. Eligibility requirements are listed below. To get an application started, scan the QR code on the picture! The deadline to apply is May 15th at 11:59 p.m. Thank you to The Lewis Foundation for providing WCS with the funds to make this scholarship possible!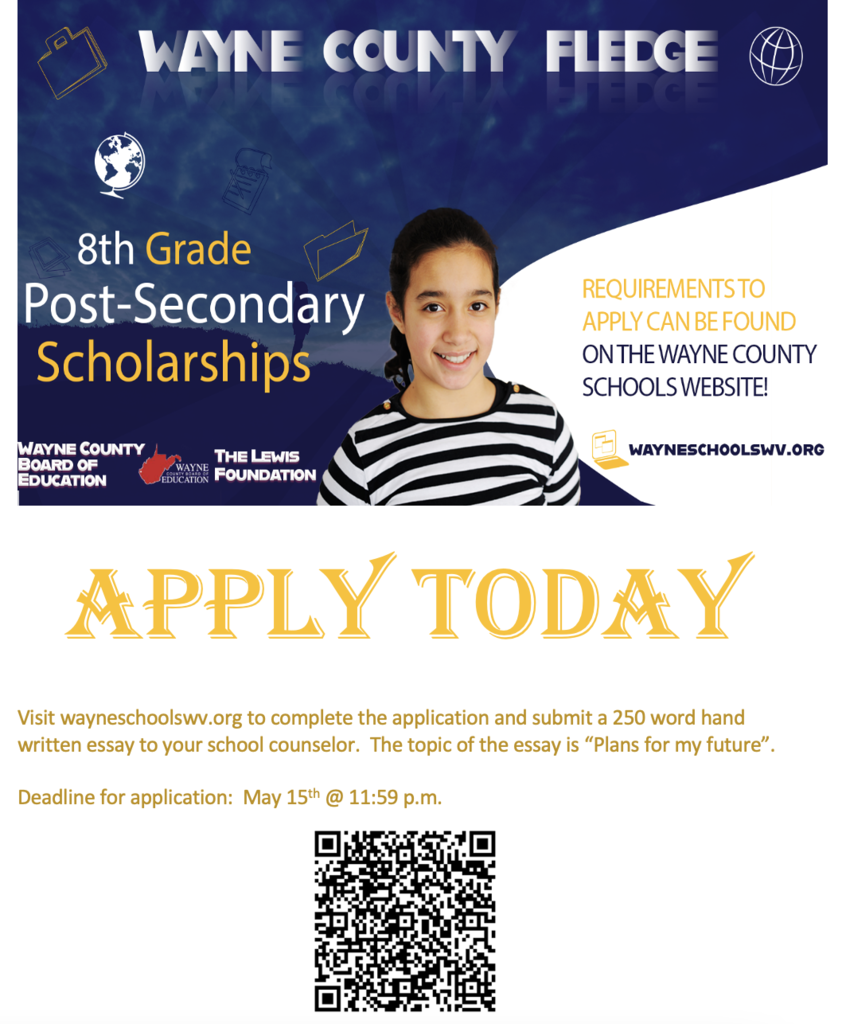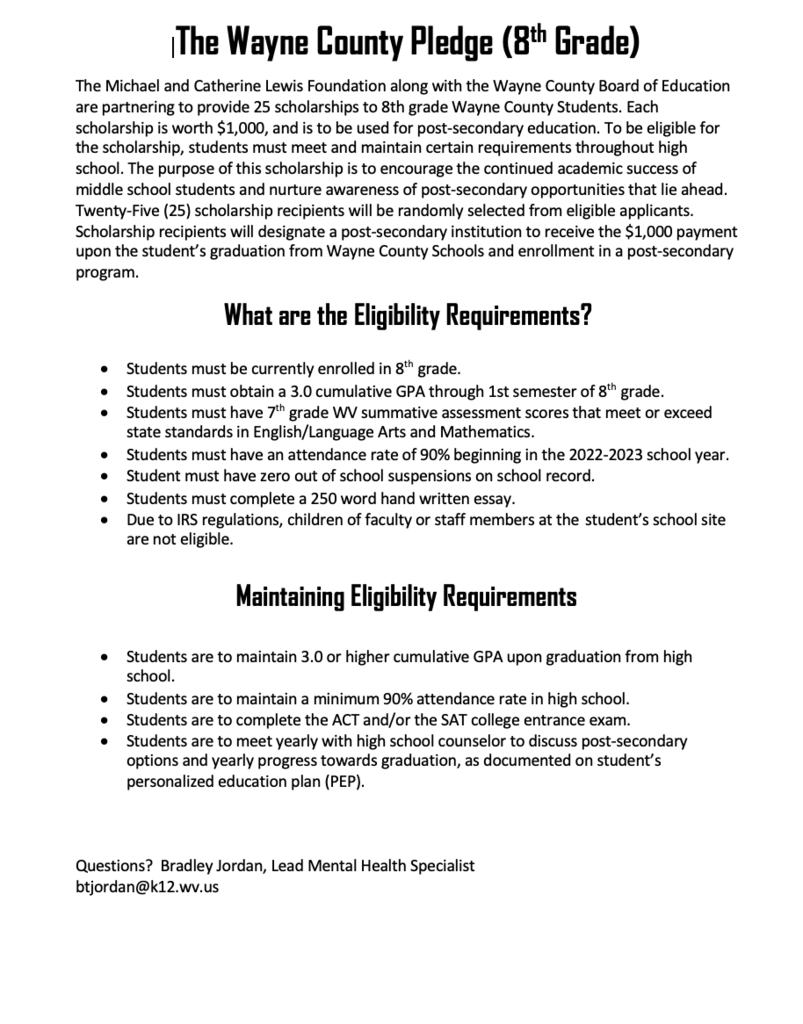 Pickleball has been all the rage with our students this year. The WVDE and WCS PE Teacher Danny Mayo put together a professional development pickleball course at the beginning of this school year for all WCS PE Teachers. The fast action sport, which is a mashup of tennis, ping-pong, and badminton, is a 2v2 game where players use paddles to hit a small ball over a net. Last Thursday, Wayne Middle School hosted the inaugural Pickleball Showdown against Buffalo Middle School. From the first serve, it was evident these students knew a thing or two about pickleball. There were four courts going during the tournament! Watching the students compete and have a great time while doing so was the highlight of the day for our staff. The Championship Match saw FIFA take on The Ballers. It was a great game from both teams, but ultimately The Ballers came out on top! Thank you to all our incredible PE Teachers for introducing a new activity to our students. Who is going to compete in the Pickleball Showdown next year?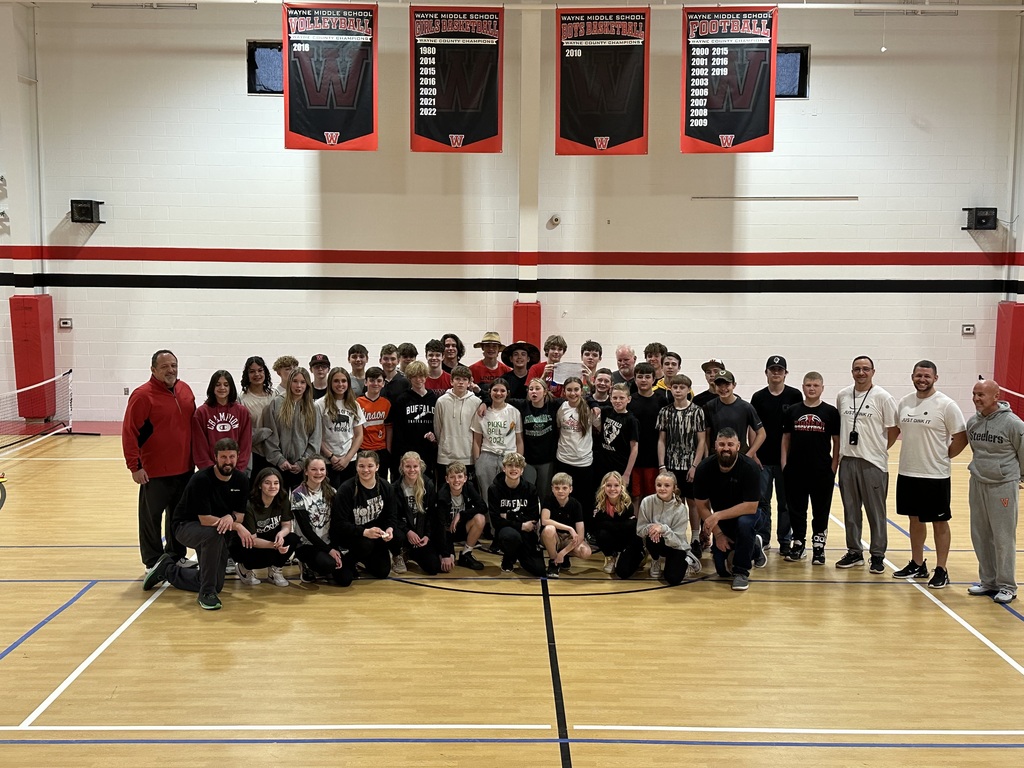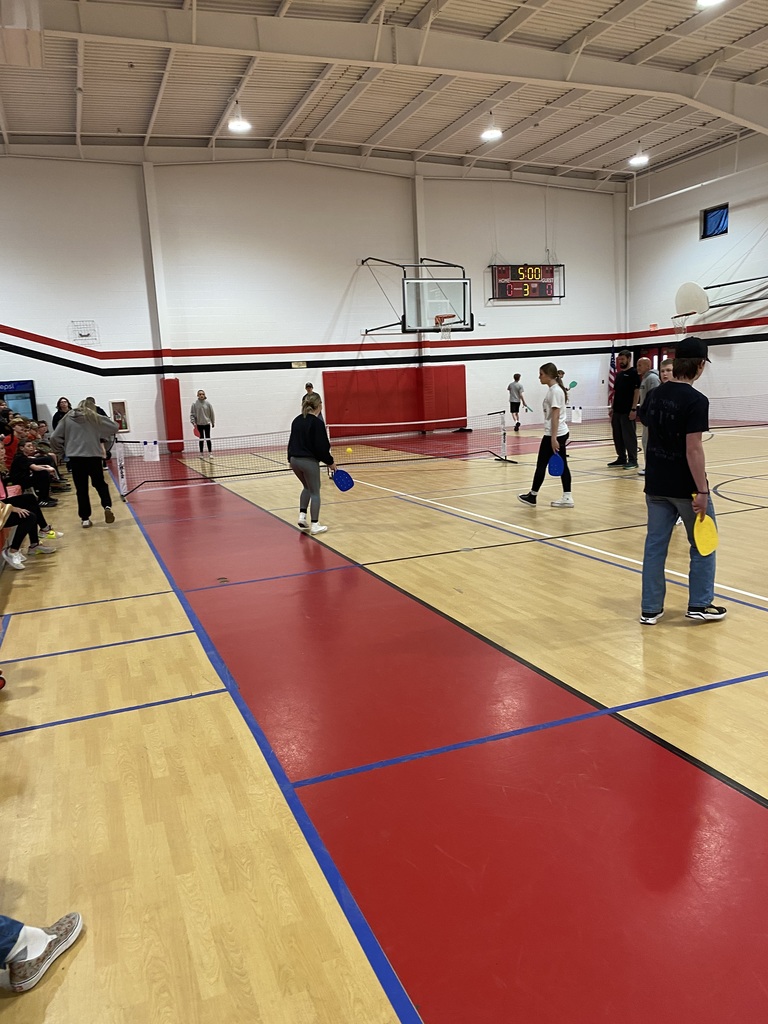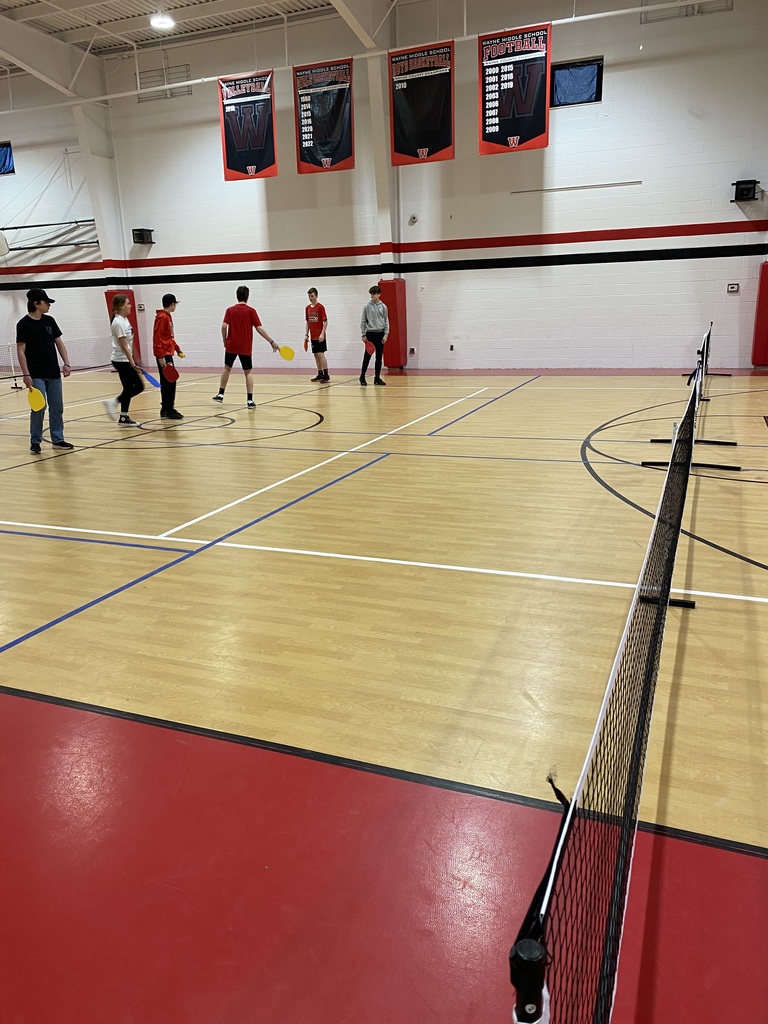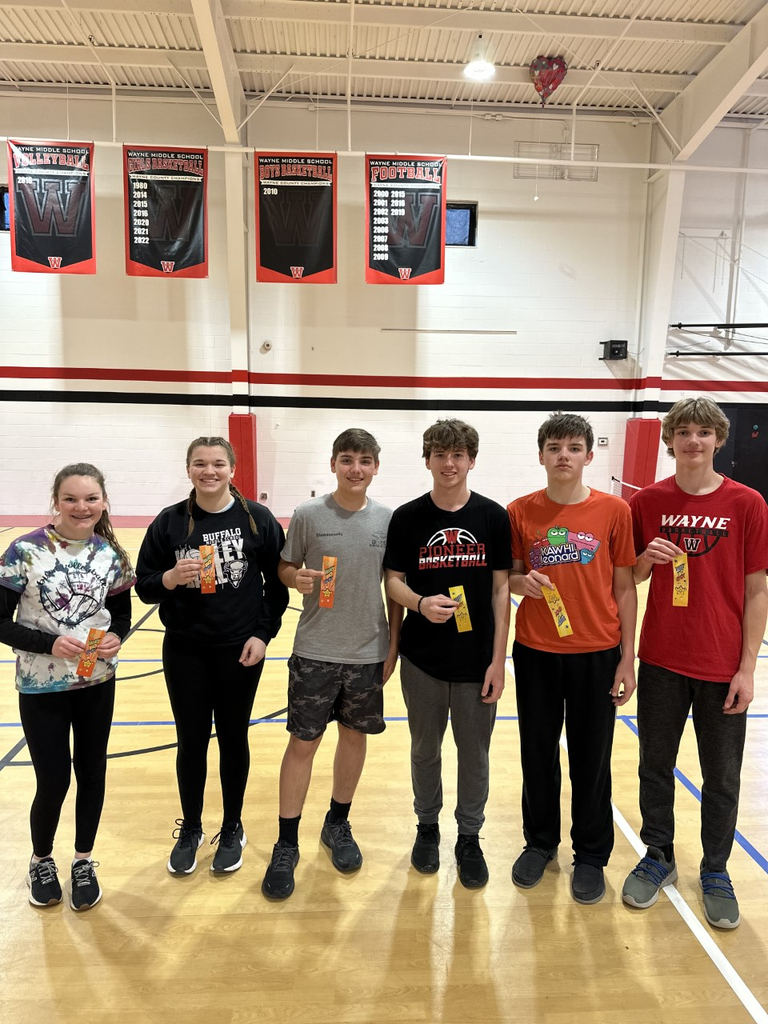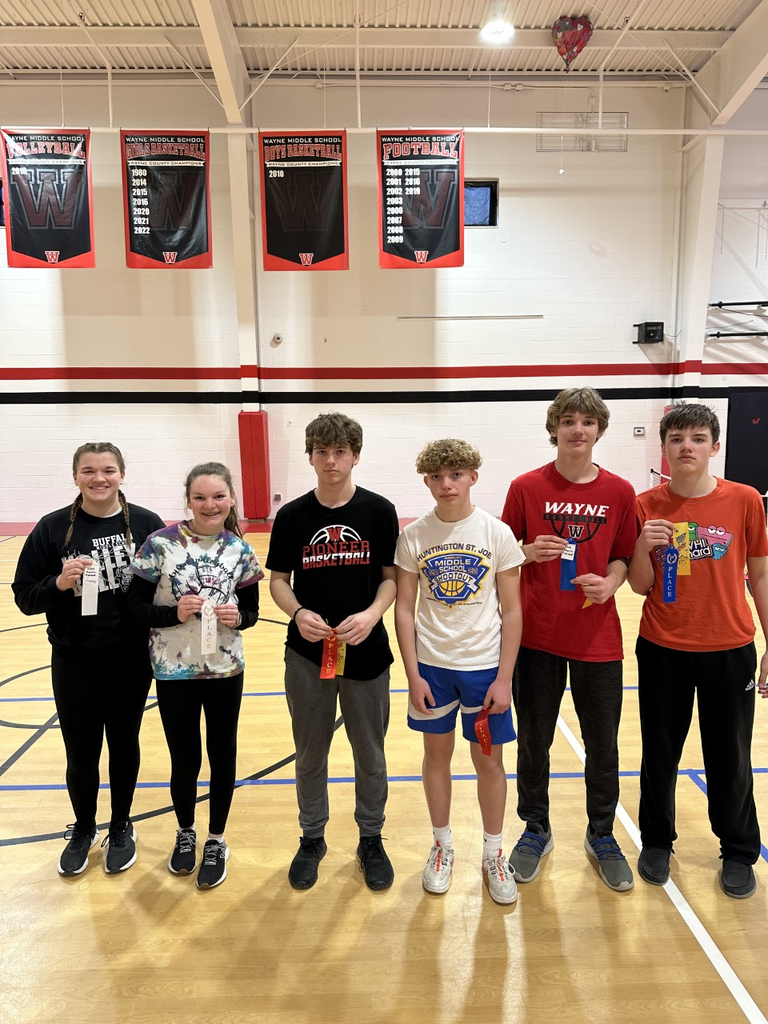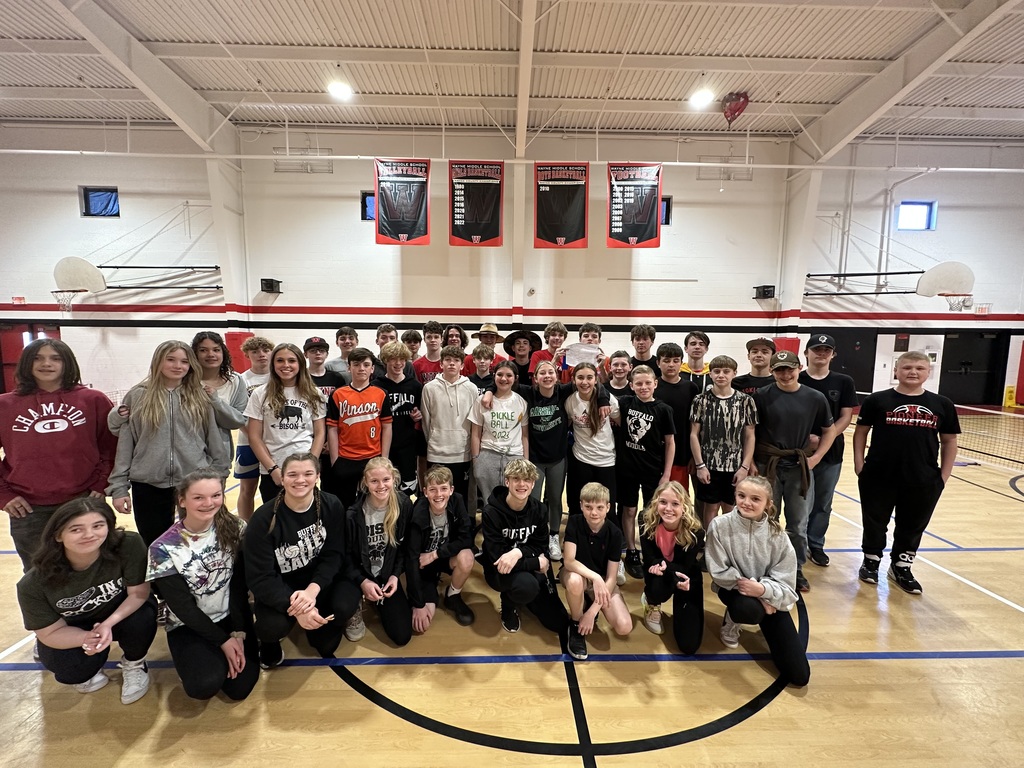 The 900 club is a history themed book club at Vinson Middle School, and the club had 20 students participate in the first event! The club read The Boy in the Striped Pajamas. Students discussed the book and the history in the book. The students also received some things from the Houston Holocaust Museum.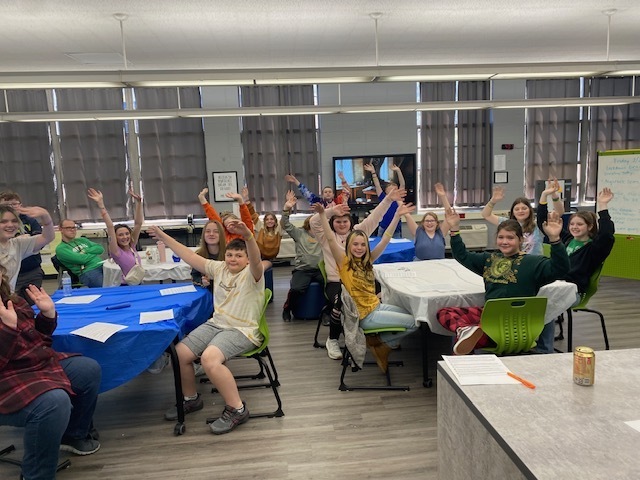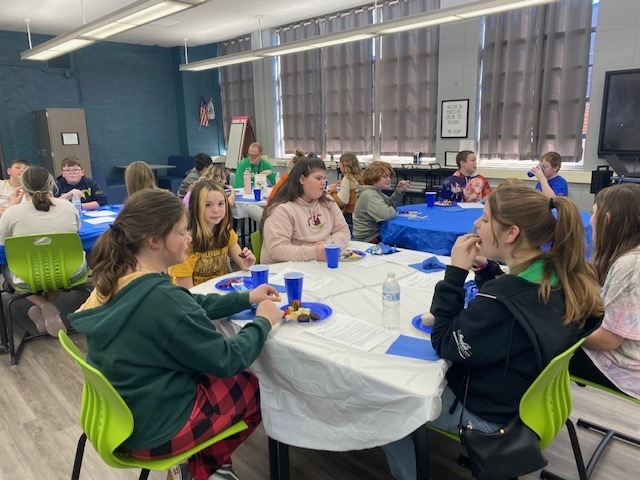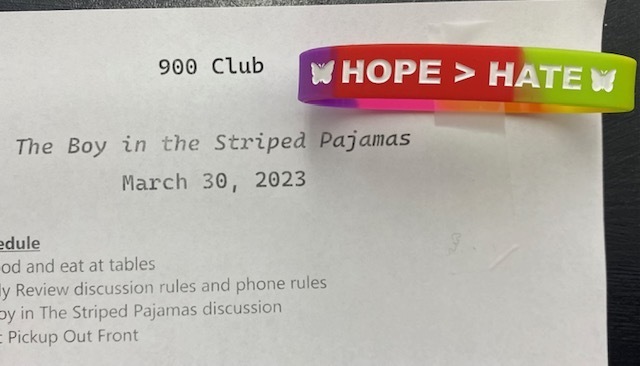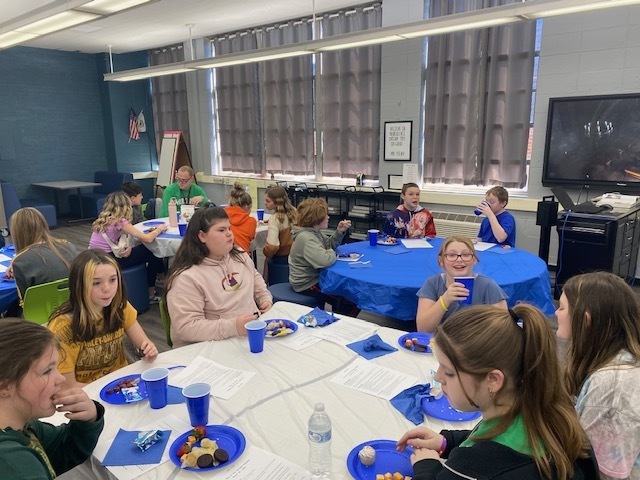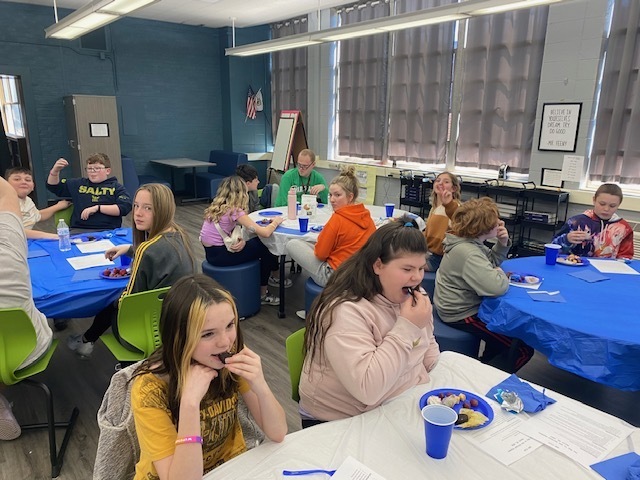 Grow Your Own is a CTE program that puts high school students on the fast track to pursue a career in education. This is the first year for the program in West Virginia, there are about 250 students enrolled in the program. Last week, the WVDE hosted a Grow Your Own event in Charleston to celebrate the program's successful first year. WHS and SVHS offer the GYO program, and those students were able to attend the event. They met West Virginia Superintendent of Schools David Roach, President of the WV Board of Education Paul Hardesty, and WV Board of Education Member Debra Sullivan. Thank you to the WVDE for putting on the event to celebrate these students, and thank you to Terri Tanner (GYO Teacher at SVHS) and Tasha Justice (GYO Teacher at WHS) for leading the way for your students!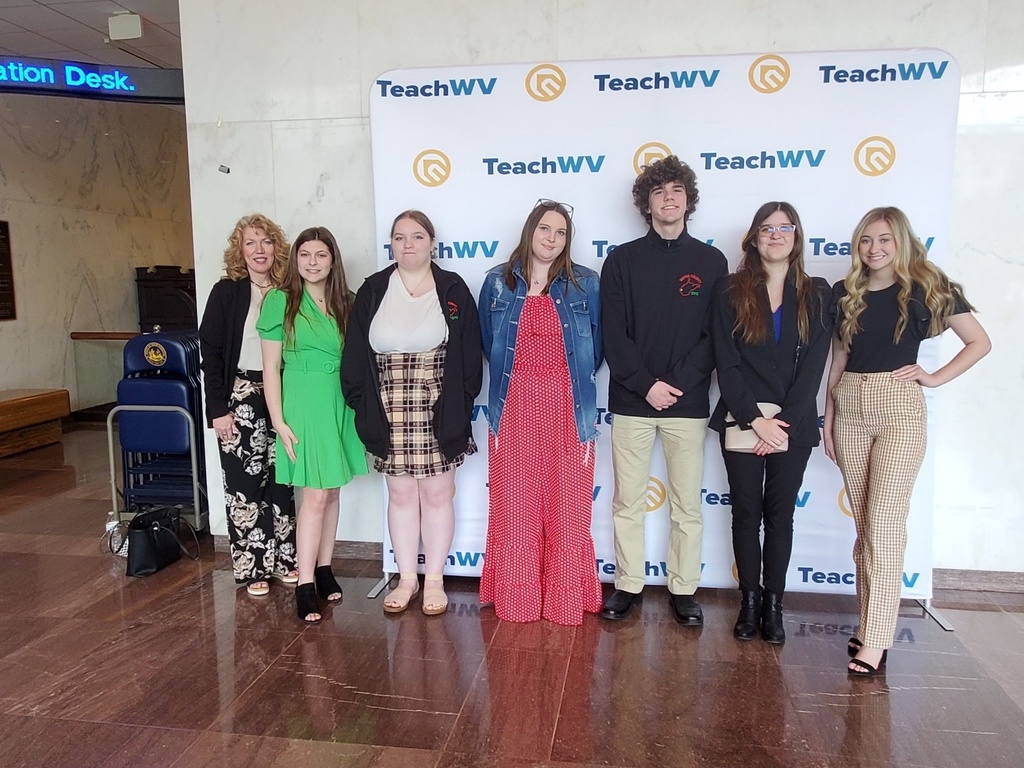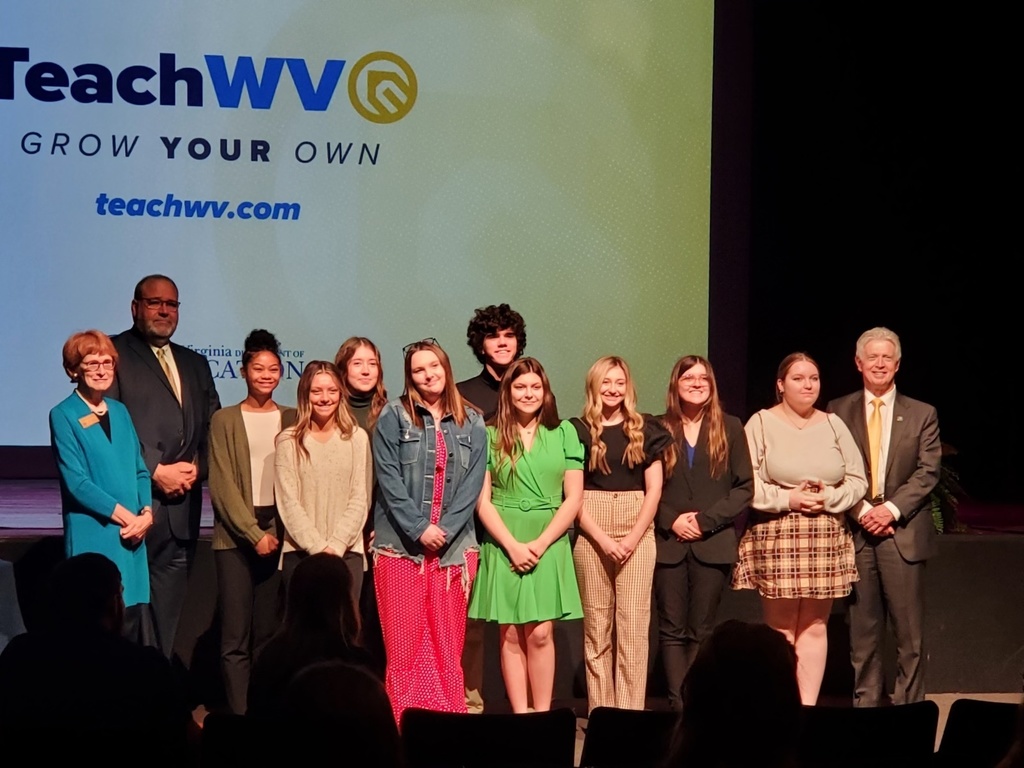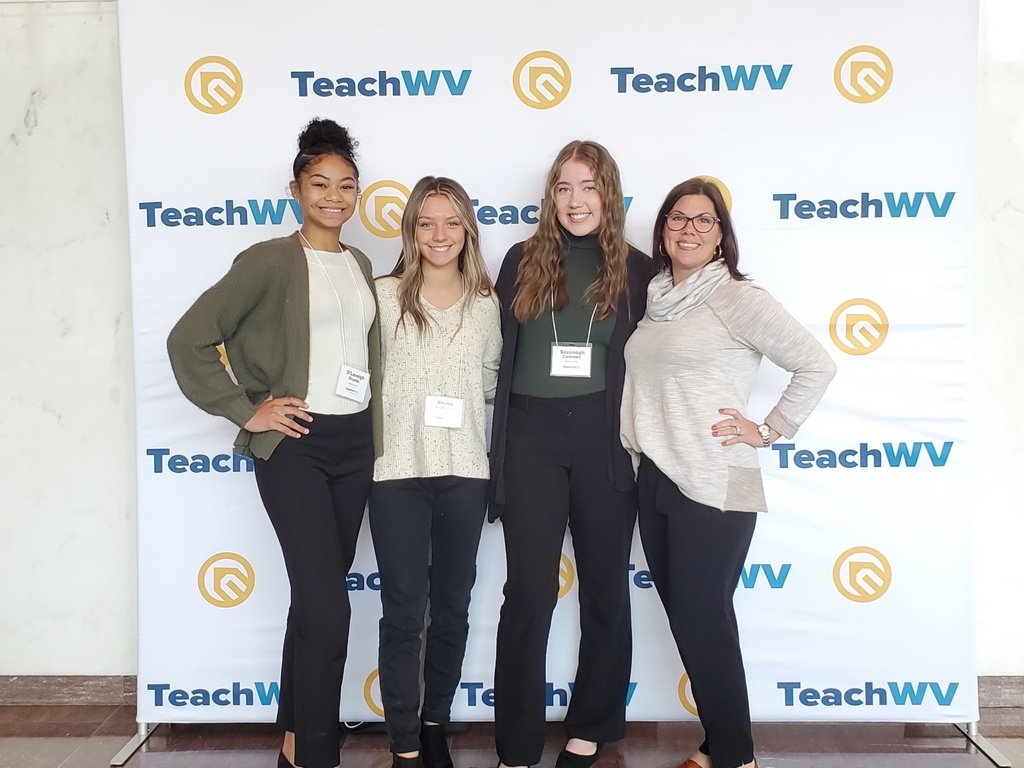 Safety Town is a field trip students look forward to all year and remember for years after their visit. Several WCS second graders had the chance to visit Safety Town in Huntington recently. Safety Town teaches second grade students about transportation safety, fire safety, personal safety, and violence prevention. The safety lessons are fun and interactive, and the students end the day by getting behind the wheel of a go-kart to put their transportation safety knowledge to the test. A big thank you to the City of Huntington and their First Responders for putting on this great event.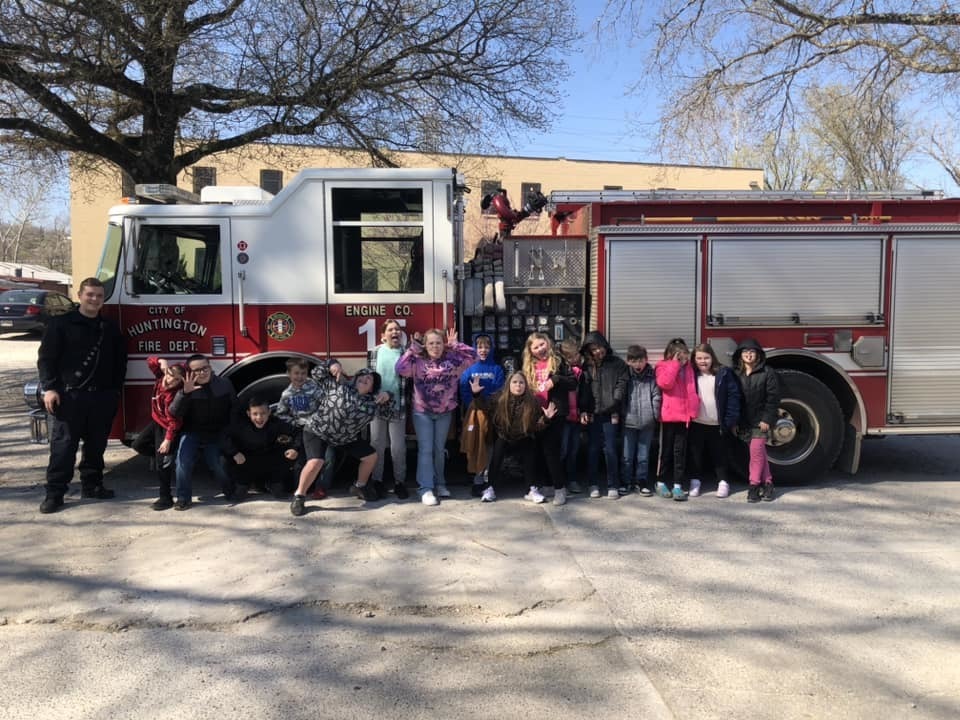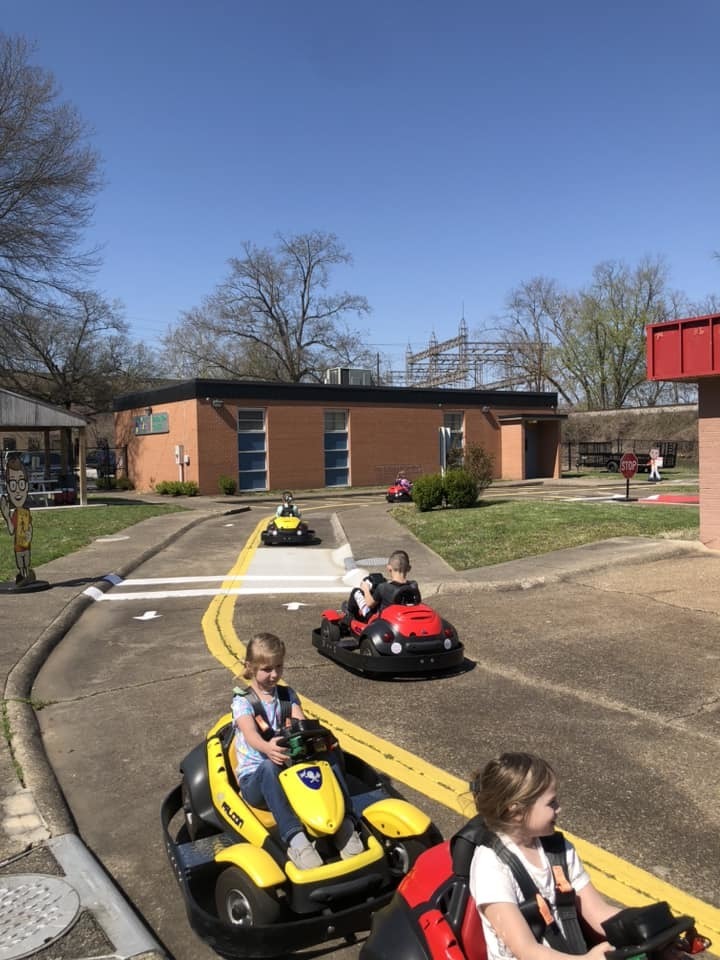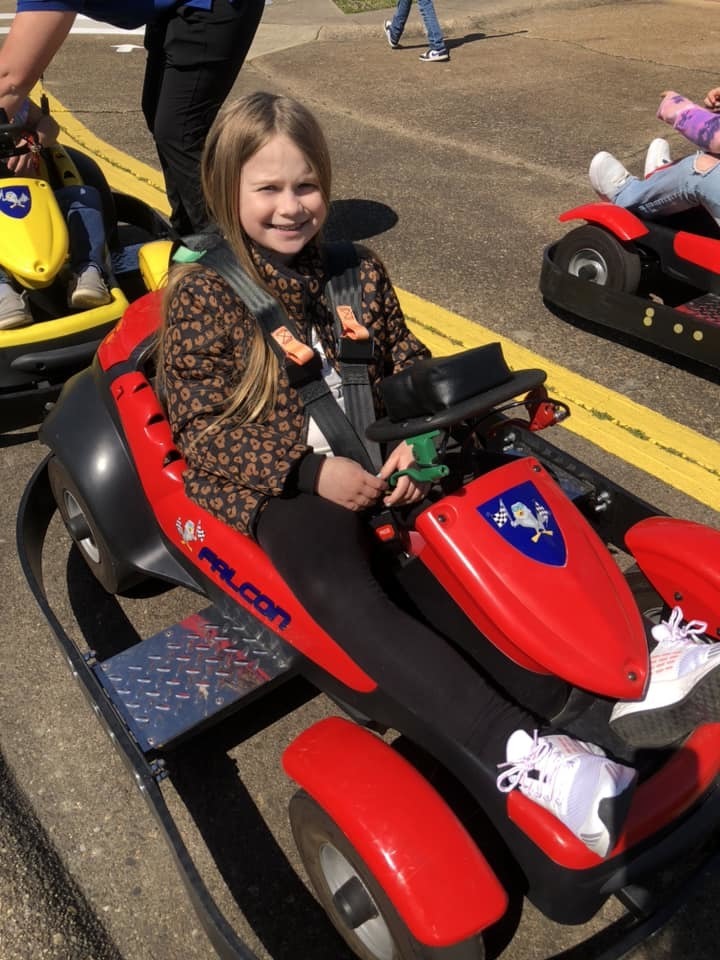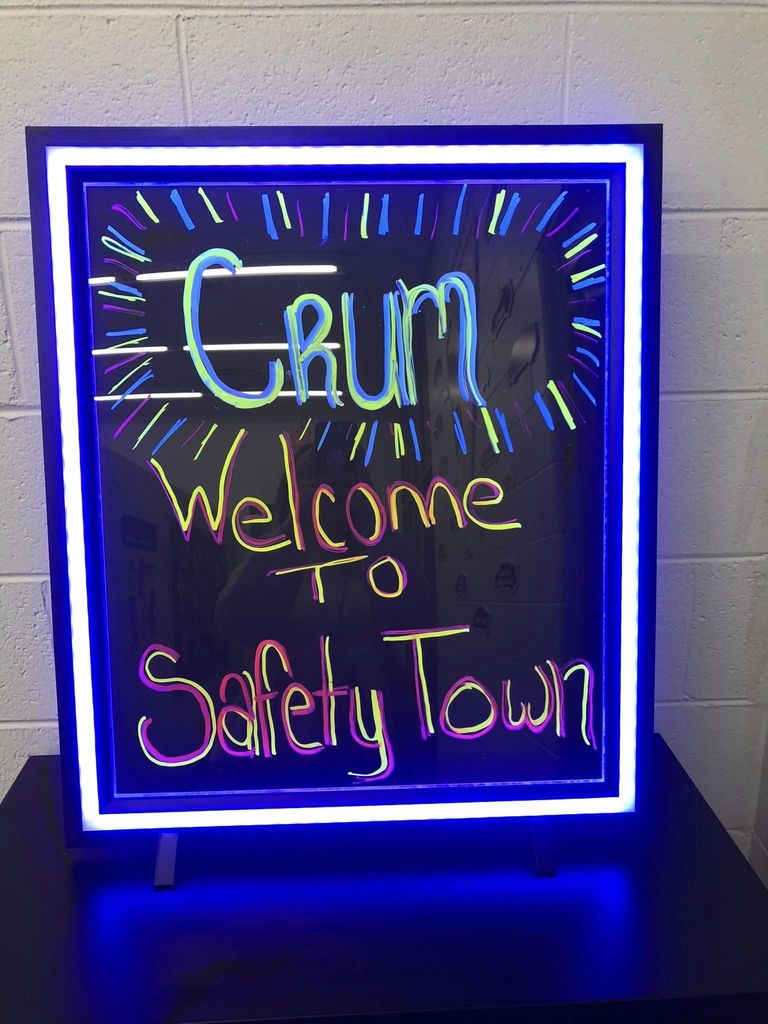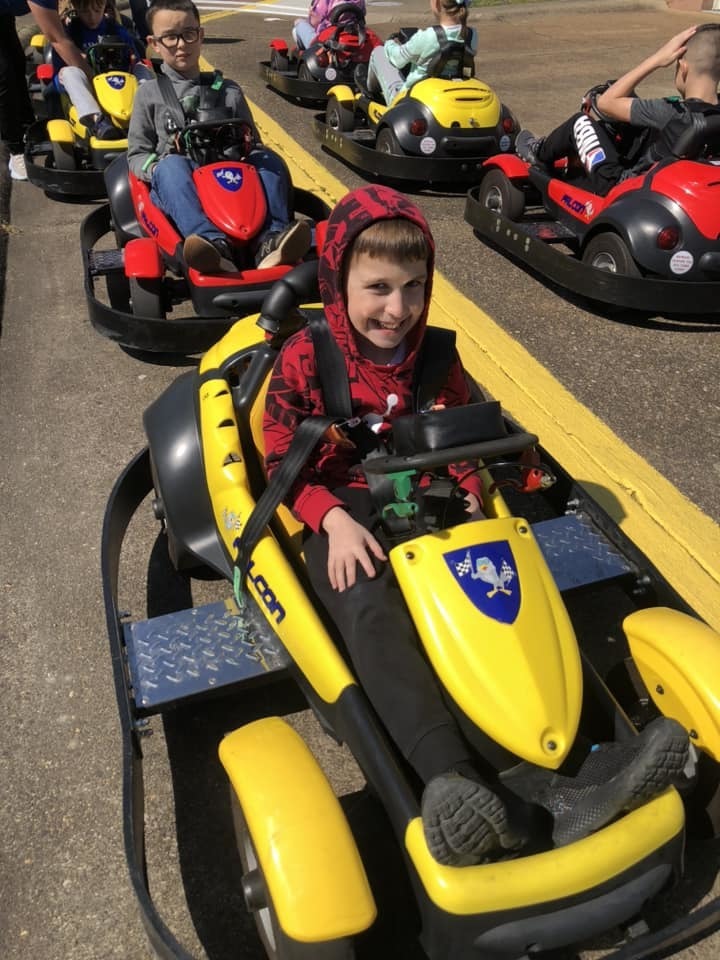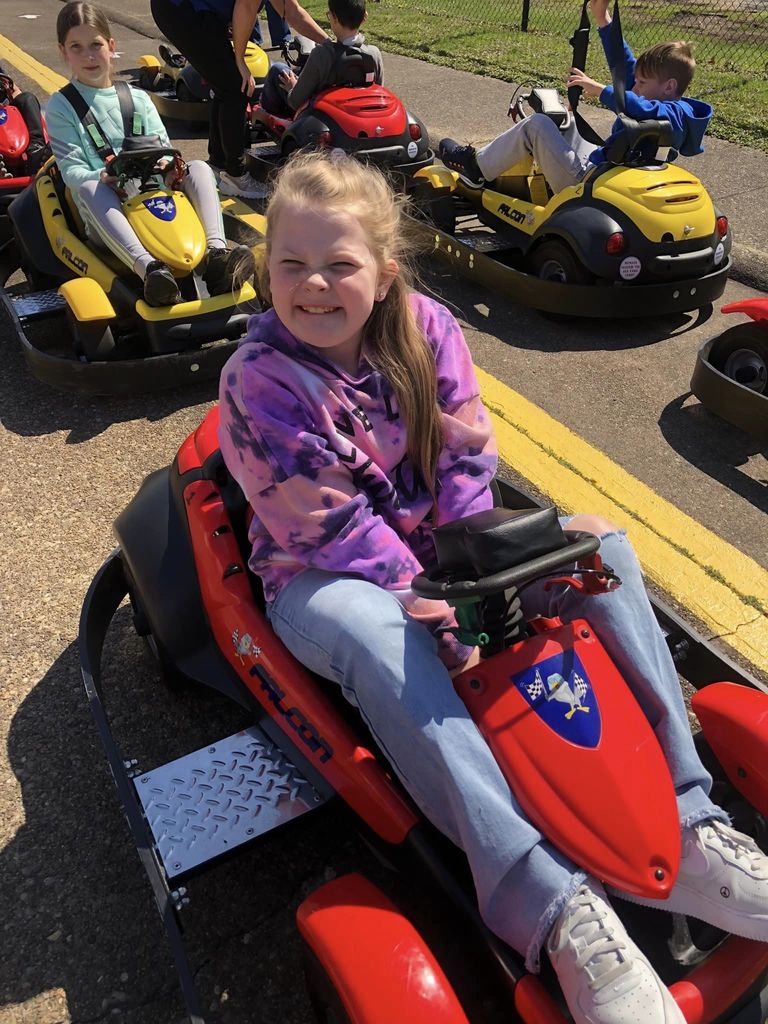 Staff Recognition Spotlight! Superintendent Alexander and the Wayne County Board of Education recognized Jackie Day from Spring Valley High School, Julia Manns from Lavalette Elementary, and Valerie Robinson from Genoa Elementary. We thank you all for your hard work and dedication to our students!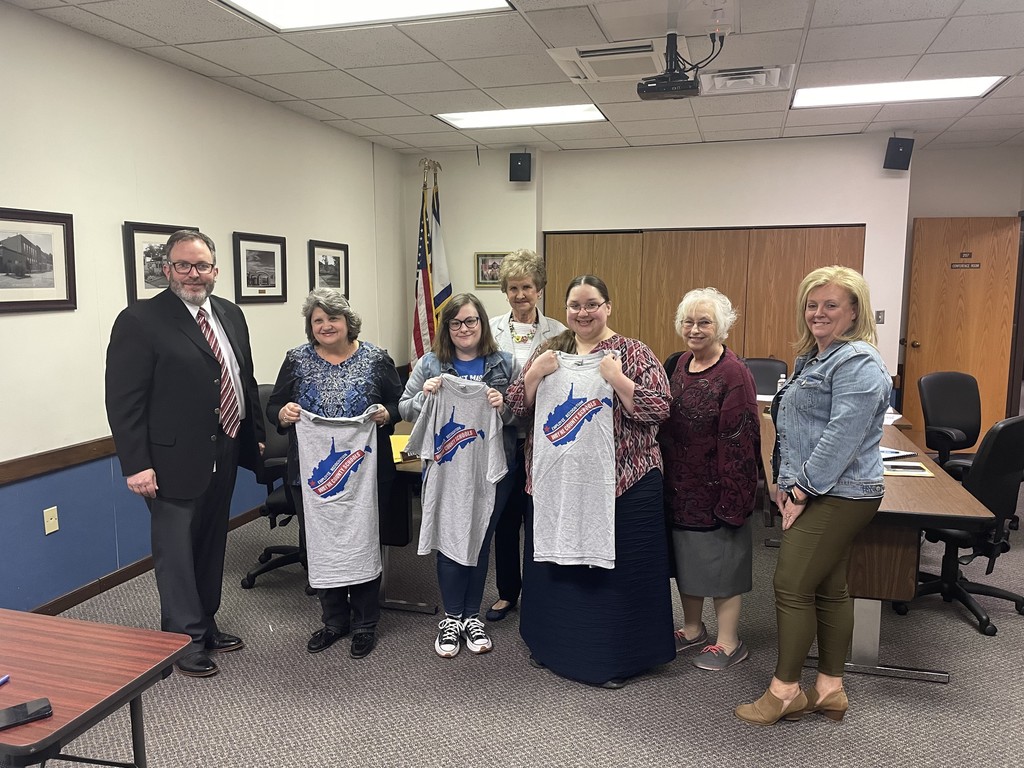 7th and 8th grade students from Fort Gay PK-8 hit the road recently to check out Mountwest Community and Technical College. During the tour, students built a house following a specific set of guidelines. This lesson taught students about financing and overcoming obstacles during projects. Students also learned about the options and pathways available to them at Mountwest! Everyone had a great time!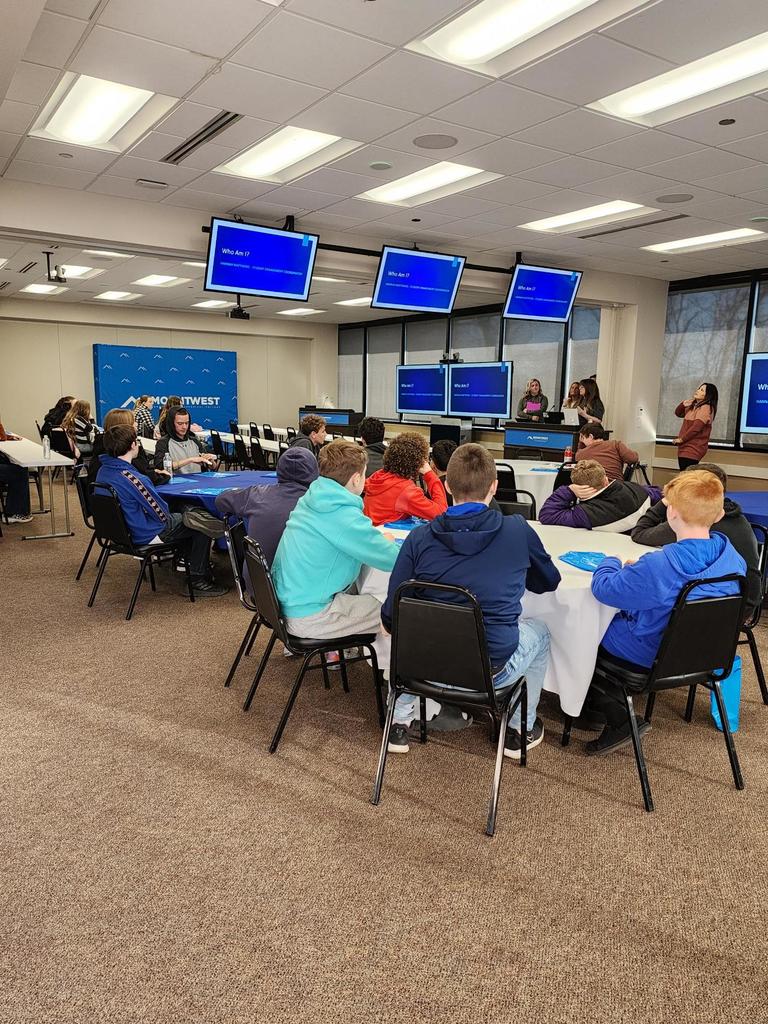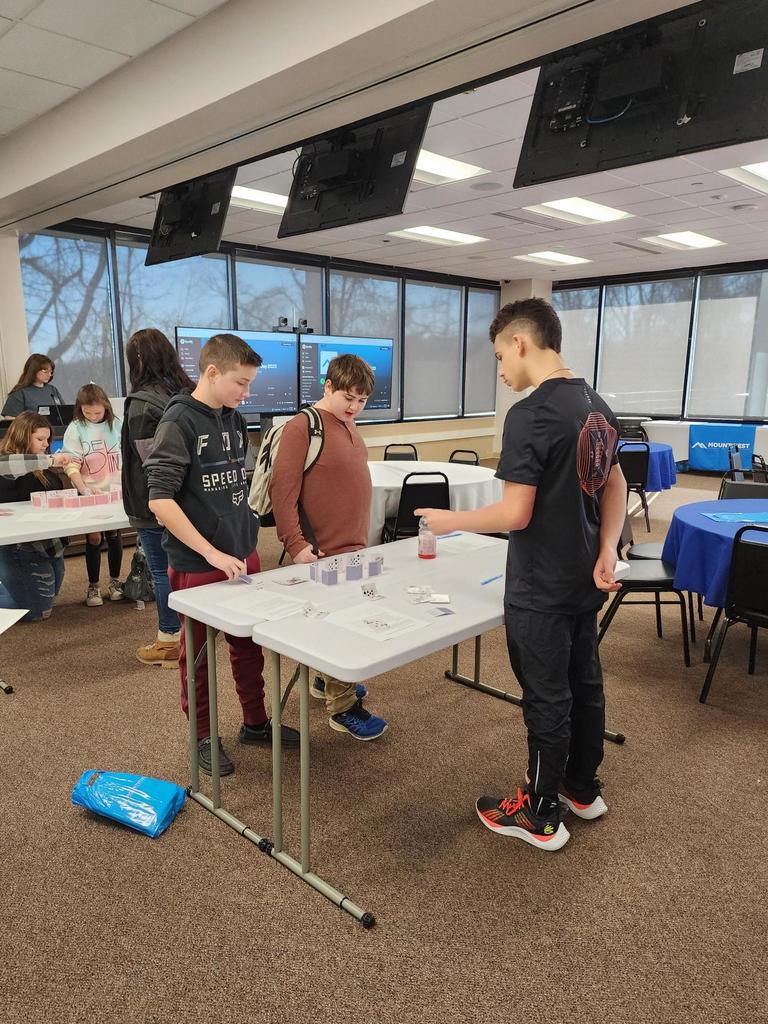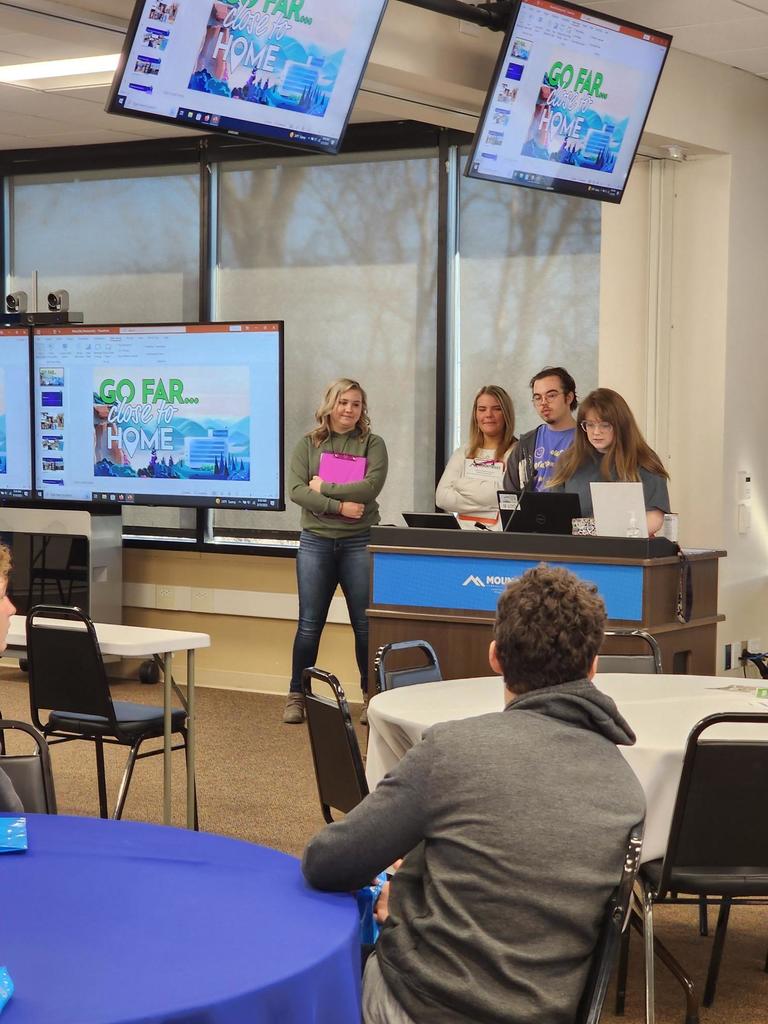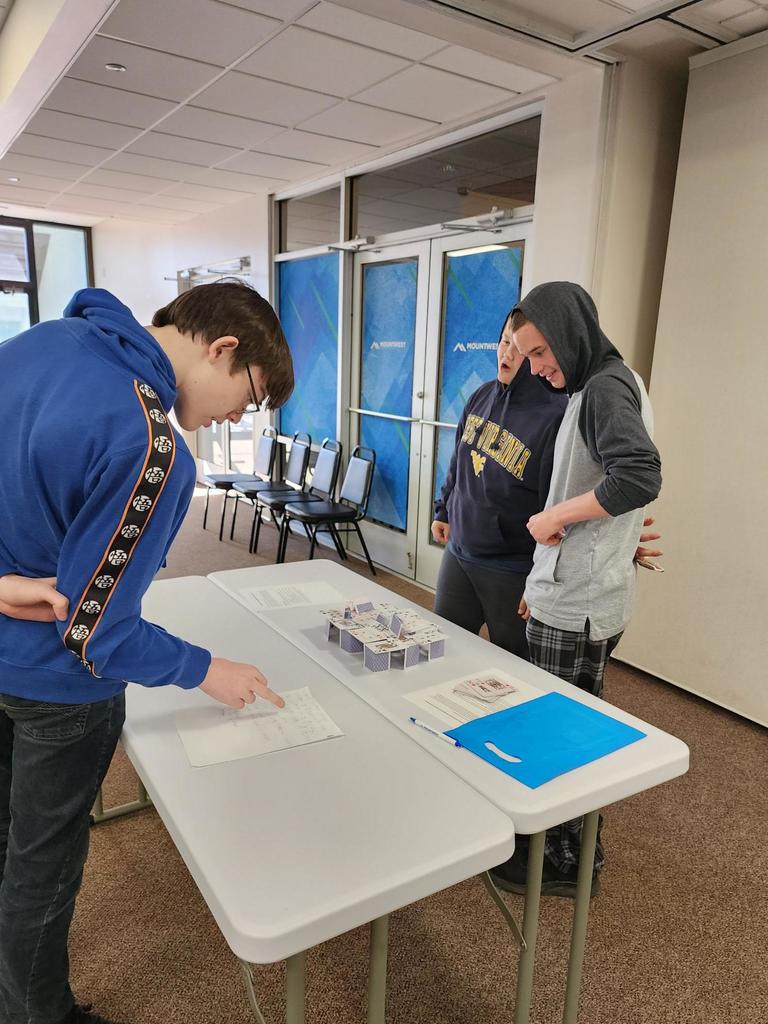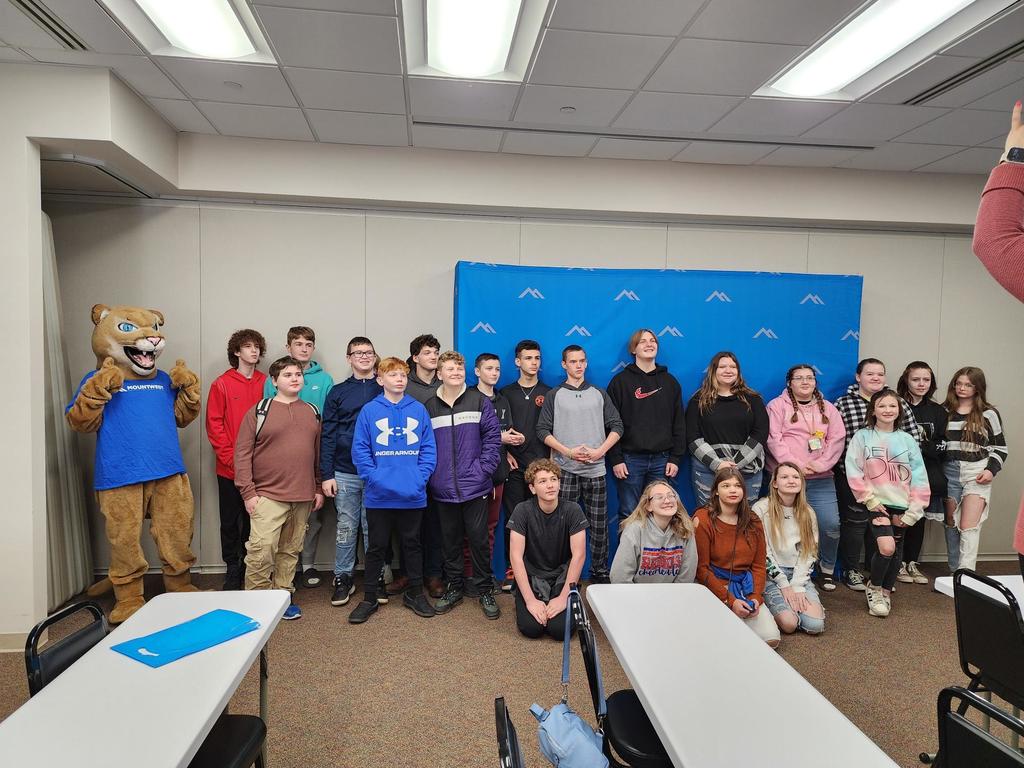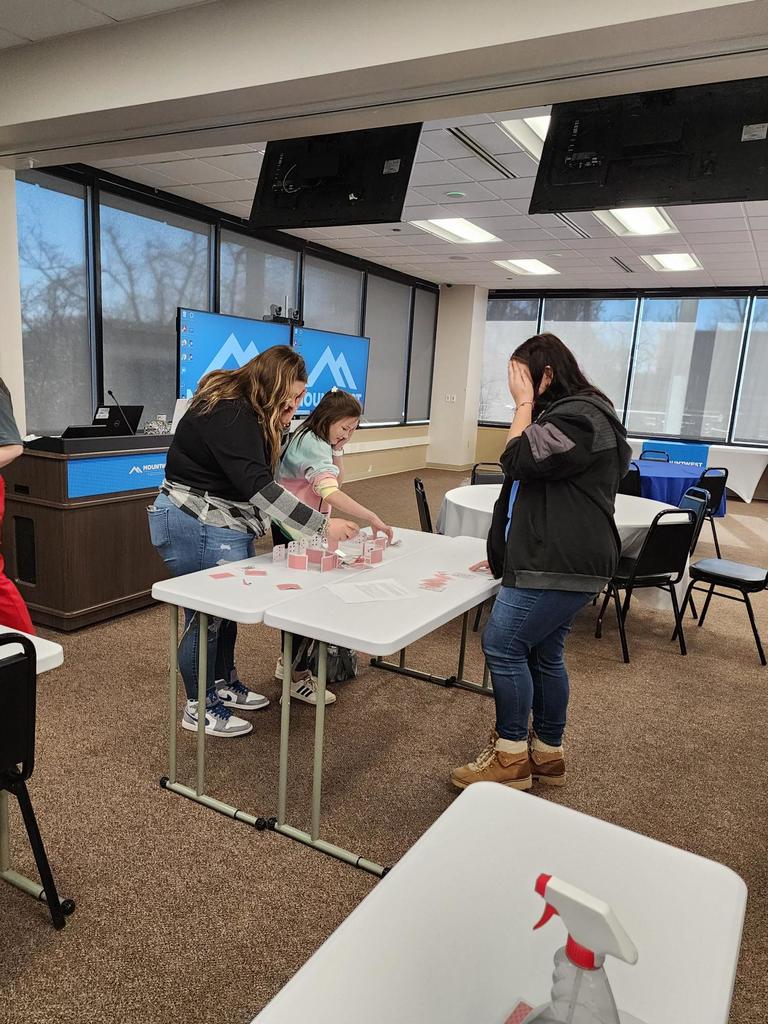 Students at Crum PK-8 are working together to create a community garden at the school. 4th and 5th Graders are planting spring crops in raised beds outside the school. Mrs. Ramey's middle school students are staying after school to share their agriculture knowledge with their younger classmates. Parents and students are welcome to stop by the raised beds and do some gardening or pick up some fresh produce.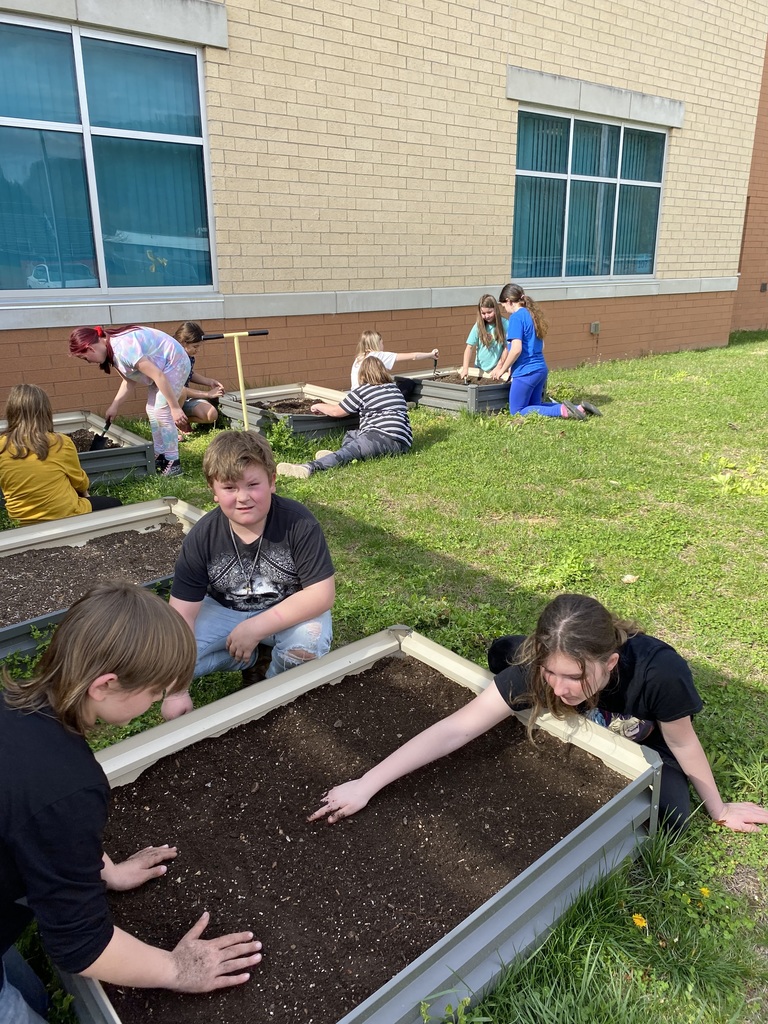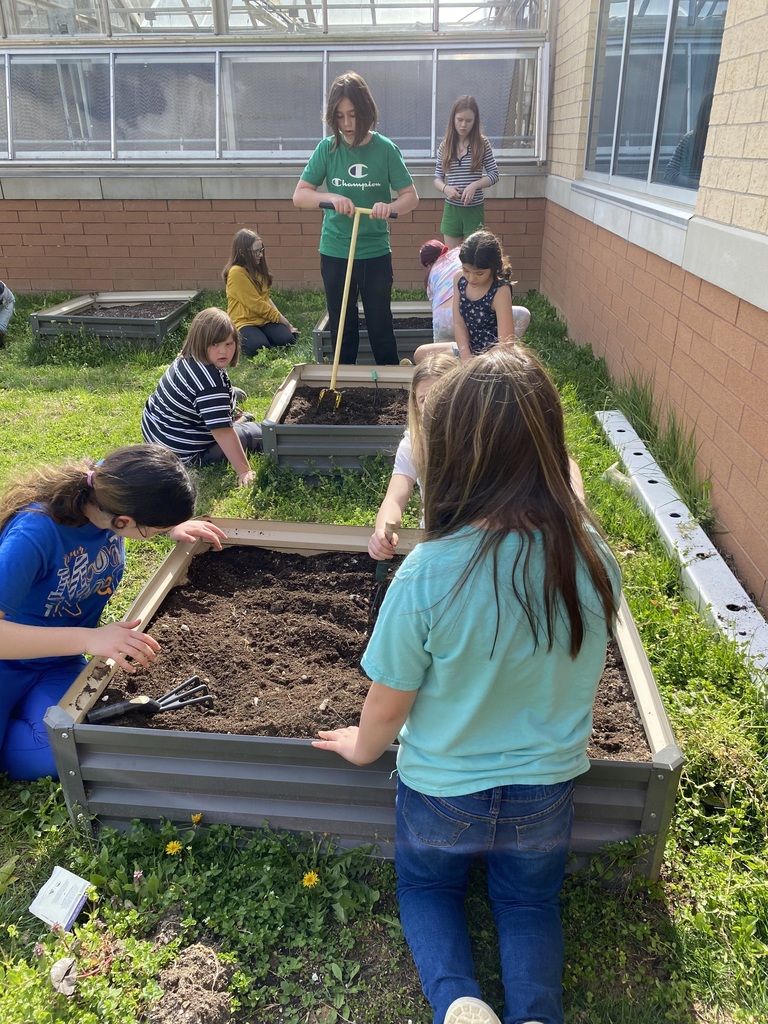 East Lynn Elementary added a fun twist to Parent Teacher Conferences last week. In addition to the parent/teacher meetings, the school also hosted a family engagement activity. East Lynn's math goal this school year is measurement and data, so parents/guardians and their students filled a jar of ingredients to make cookies! In total, 53 people took part in the family event. That is a lot of cookies baked over the weekend!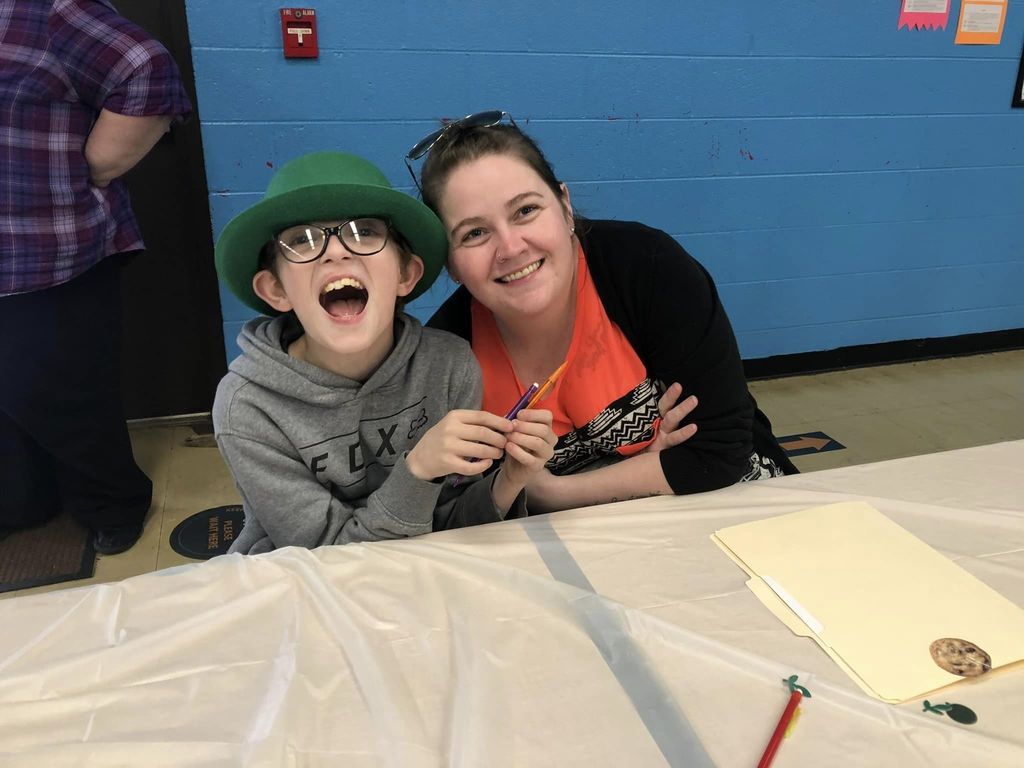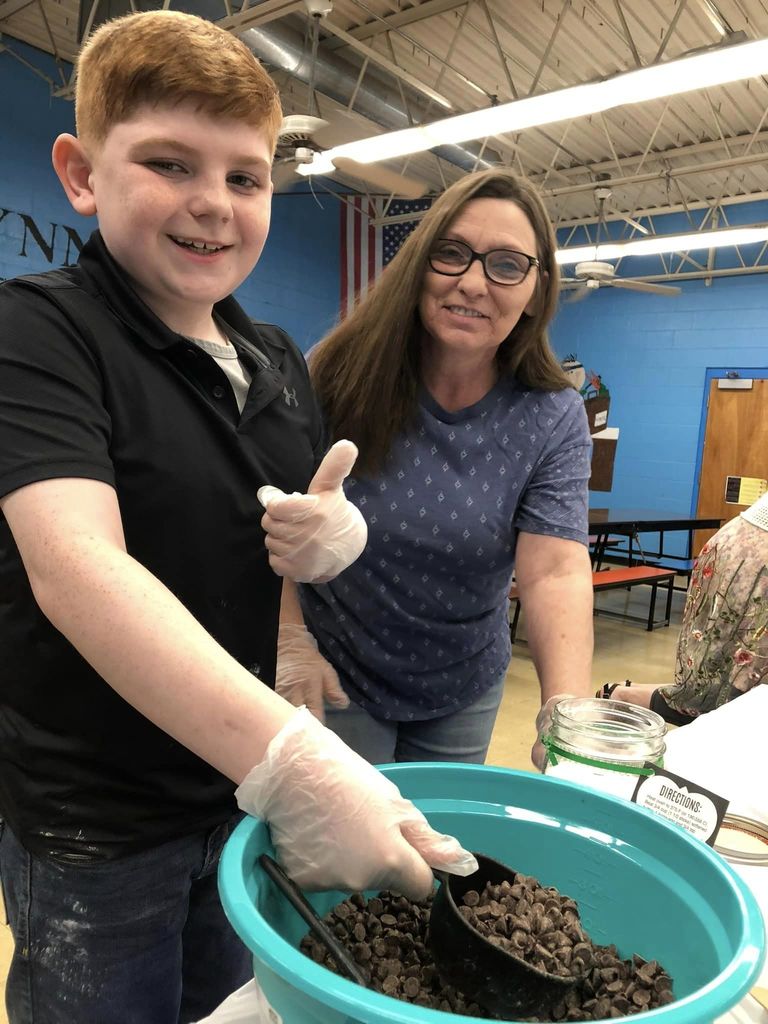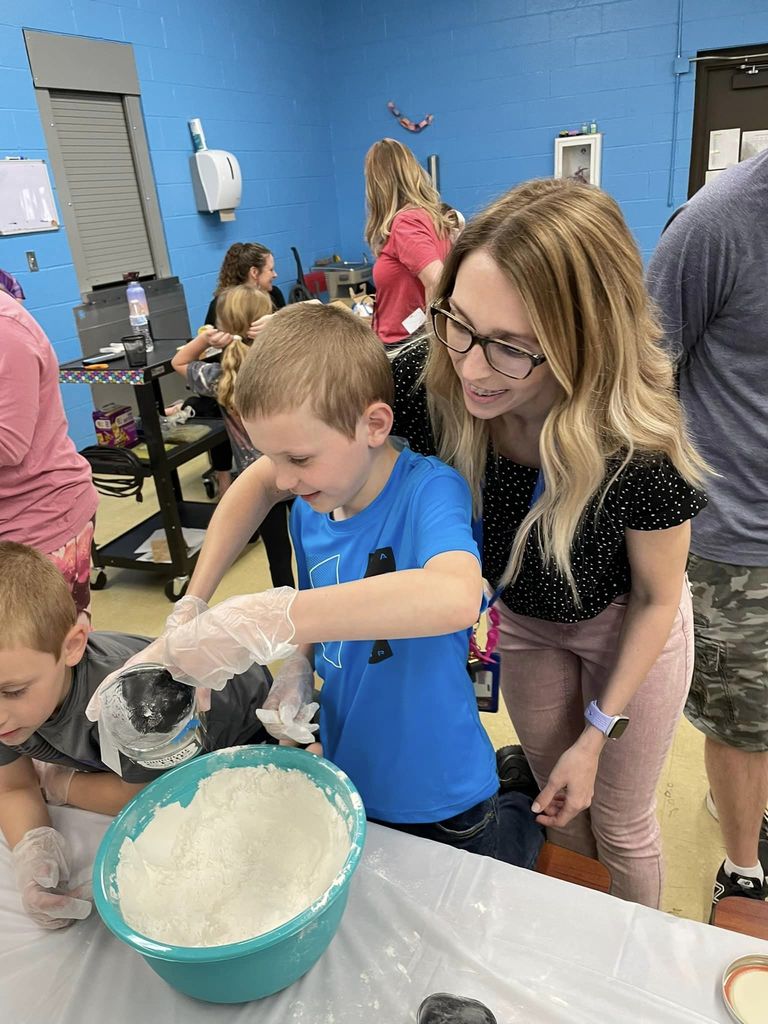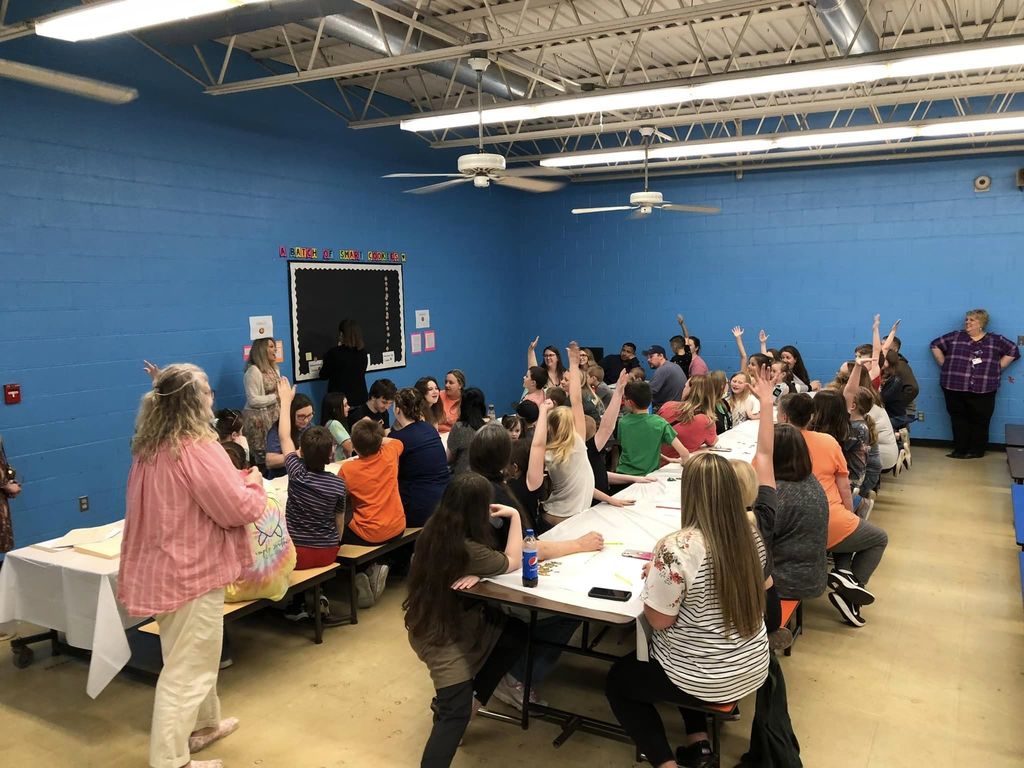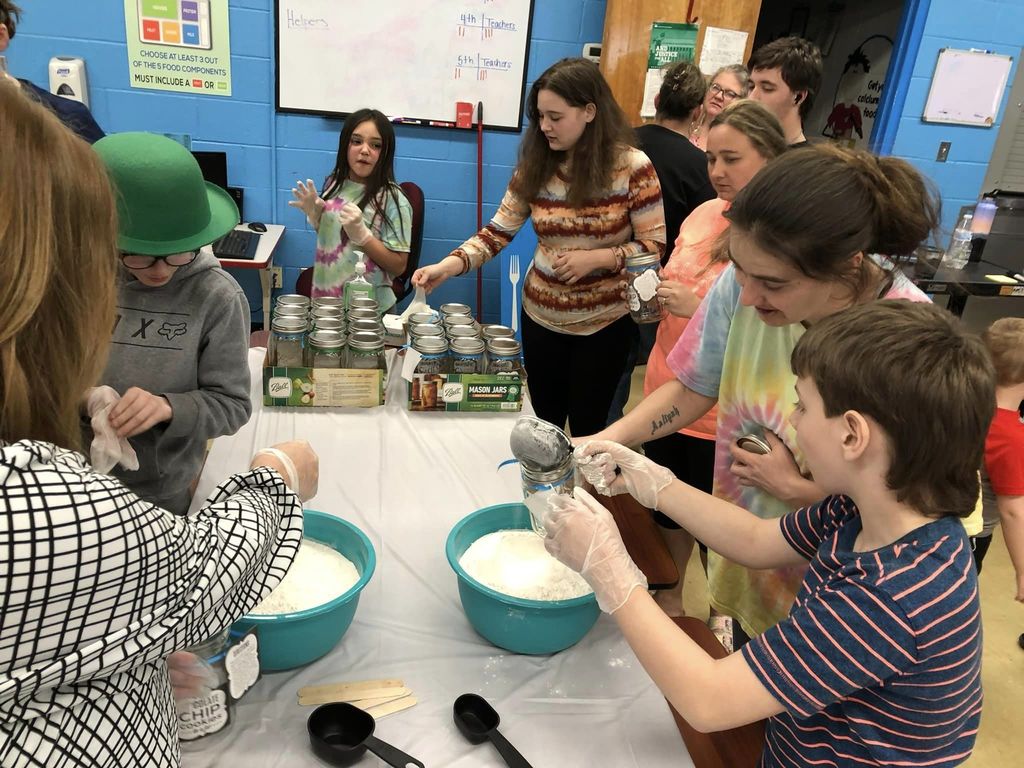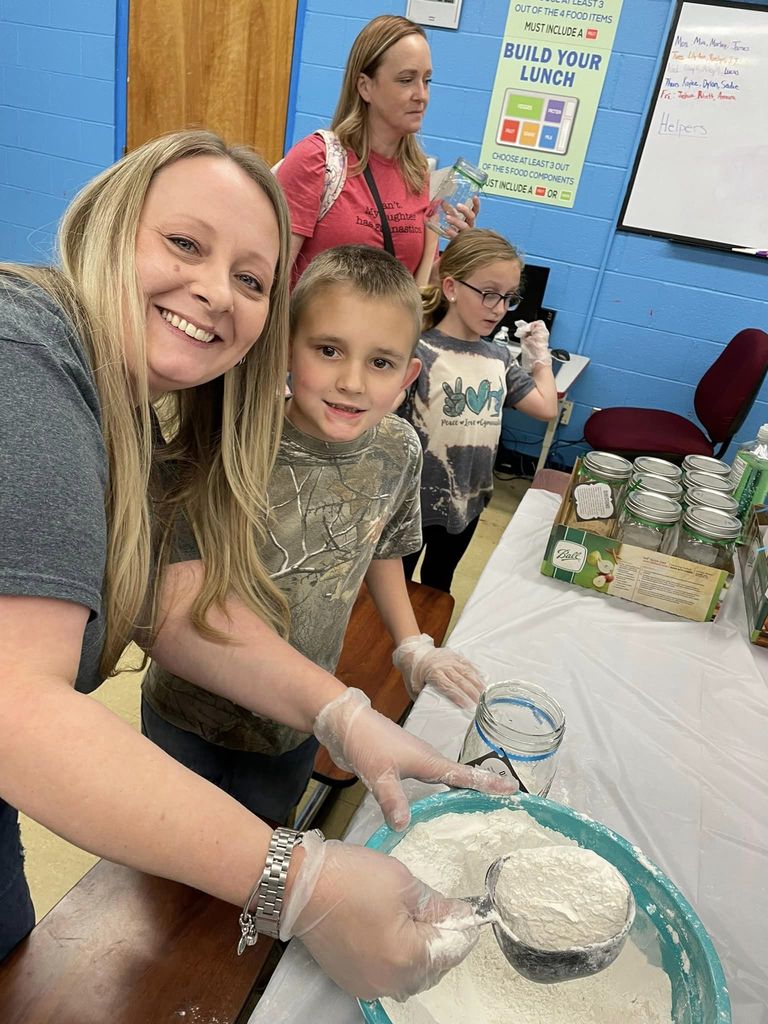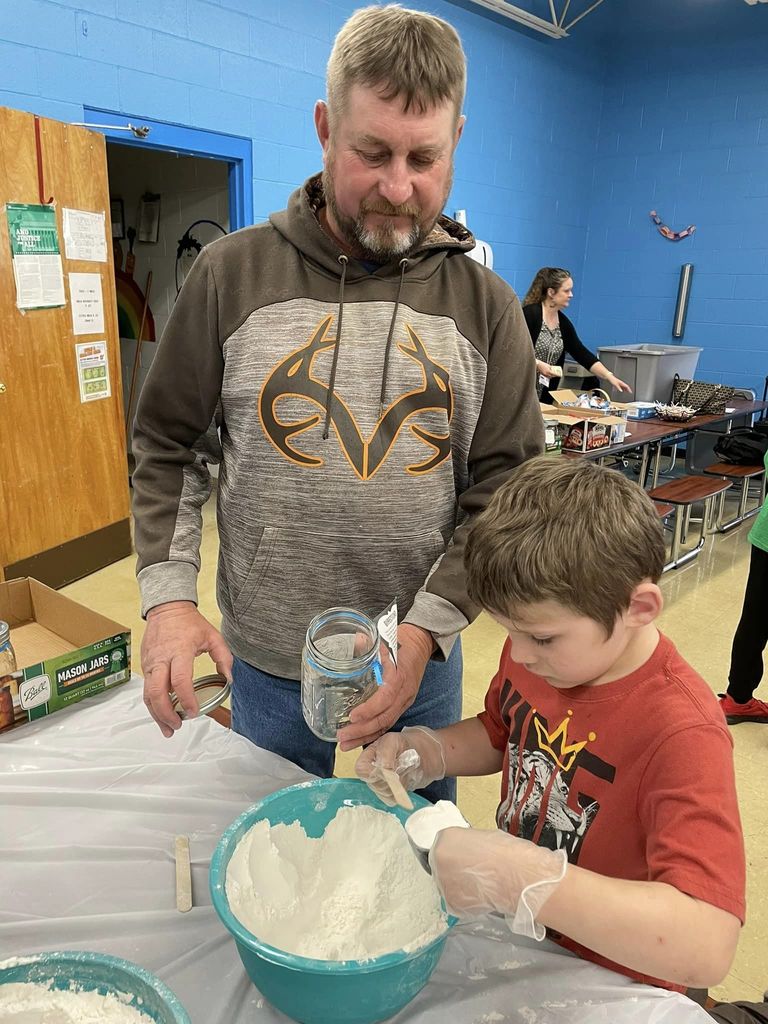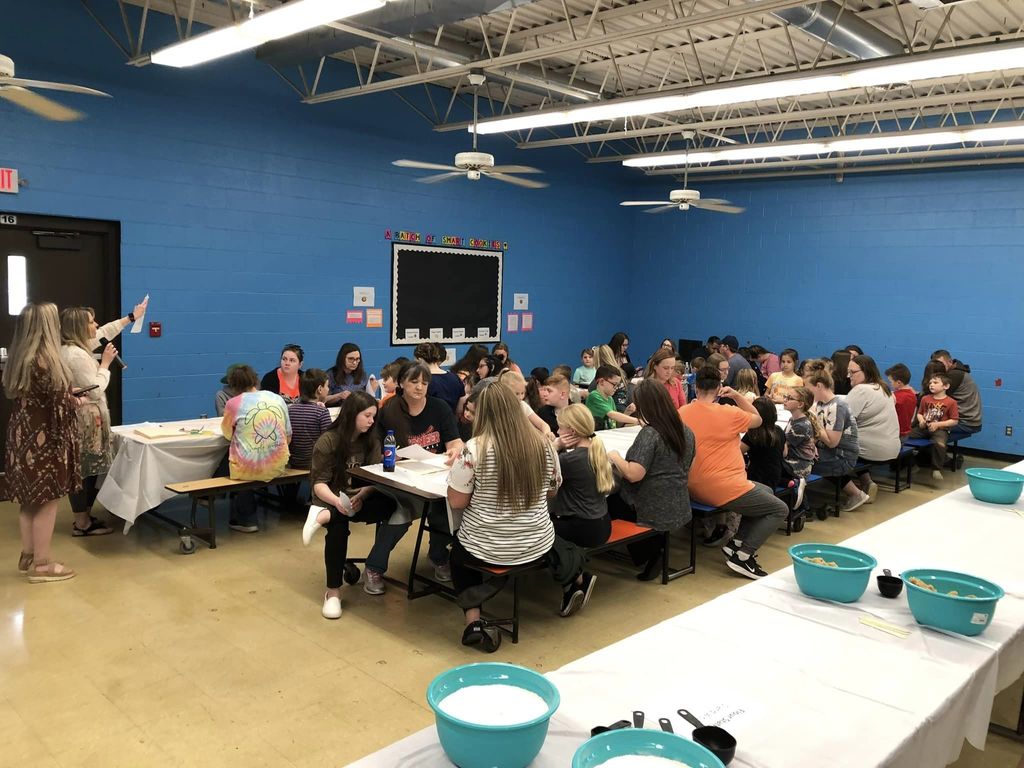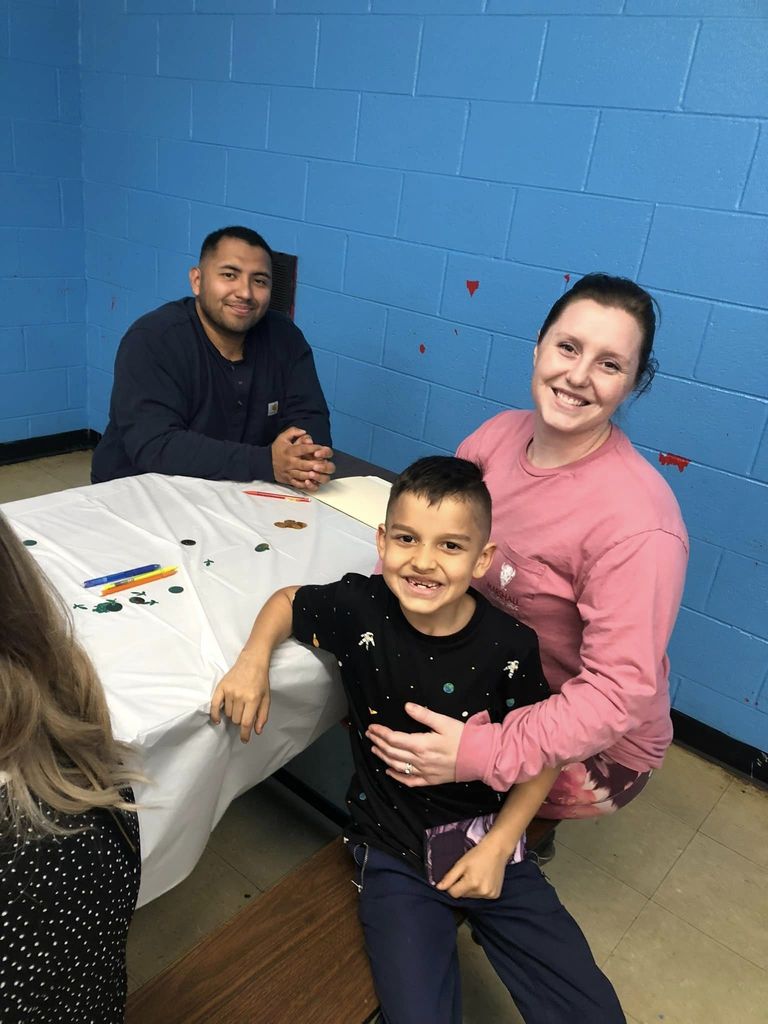 Art Show! WCS is hosting a middle and high school are show tonight at Spring Valley High School, and the All County Choir is performing at 6:30. Doors open at 6:00. Next week, Tuesday March 28th, will be the elementary art show. That show also starts at 6:00 at Spring Valley High School, and the elementary All County Choir will perform at 6:30. Two nights full of great art and good music!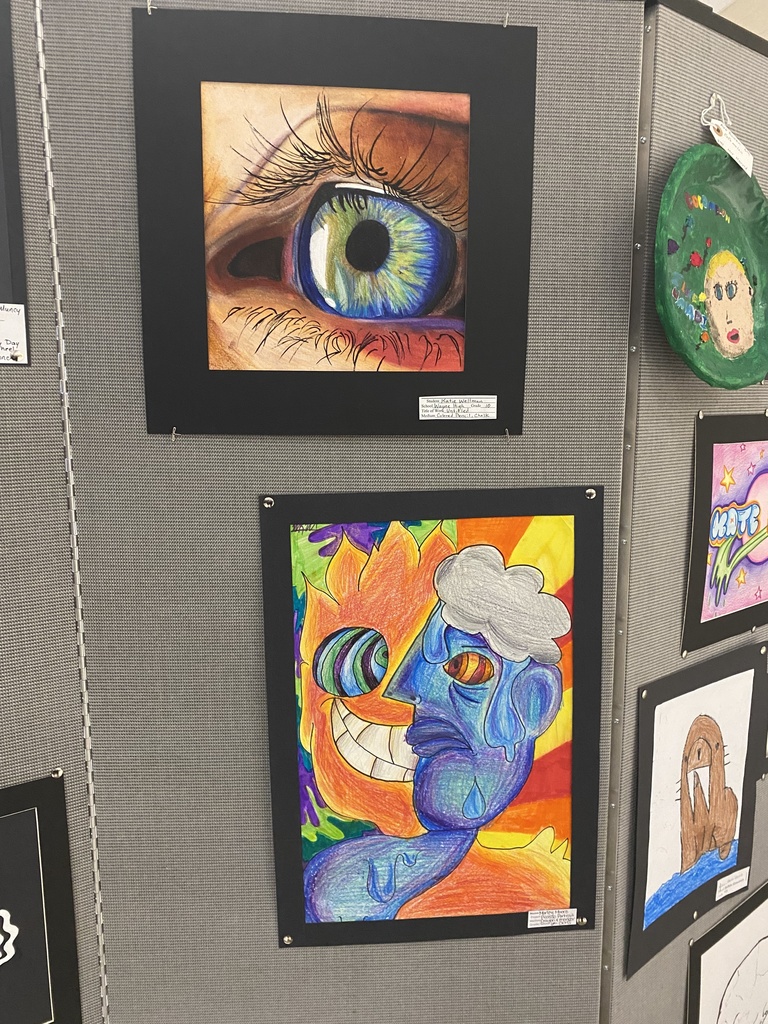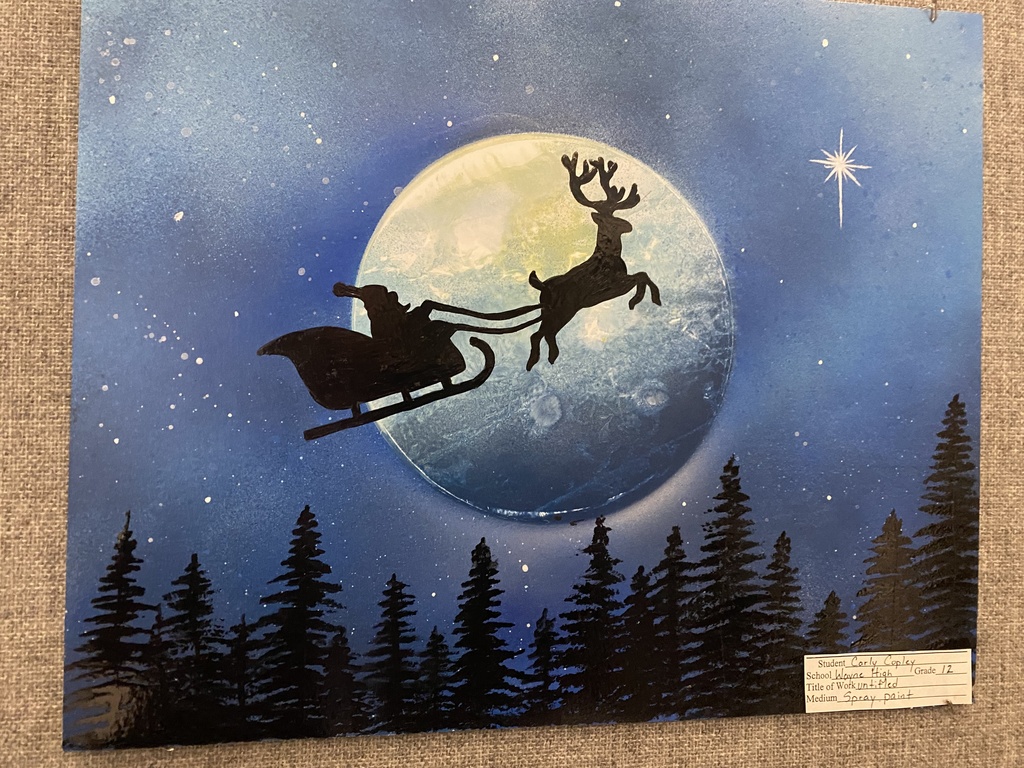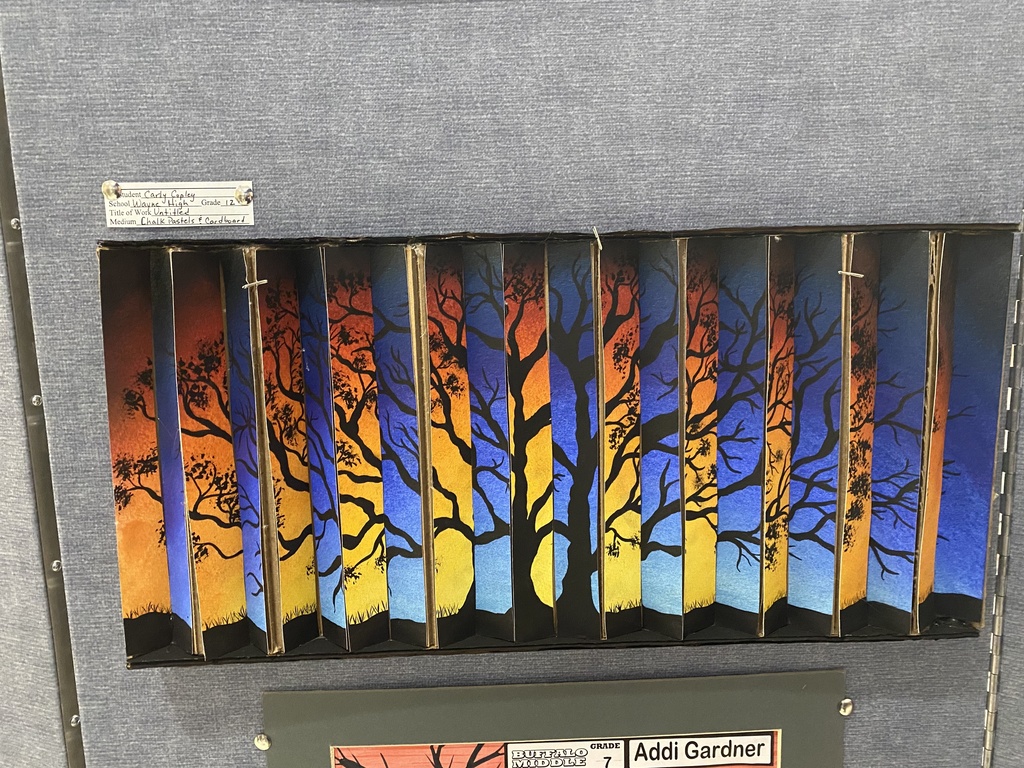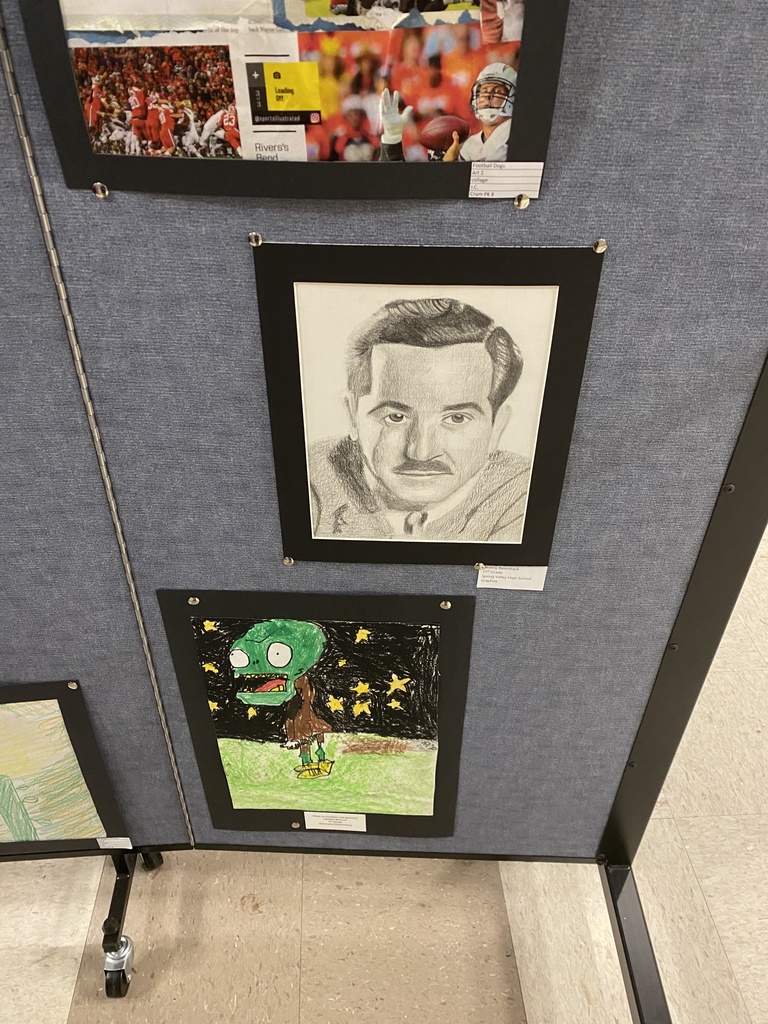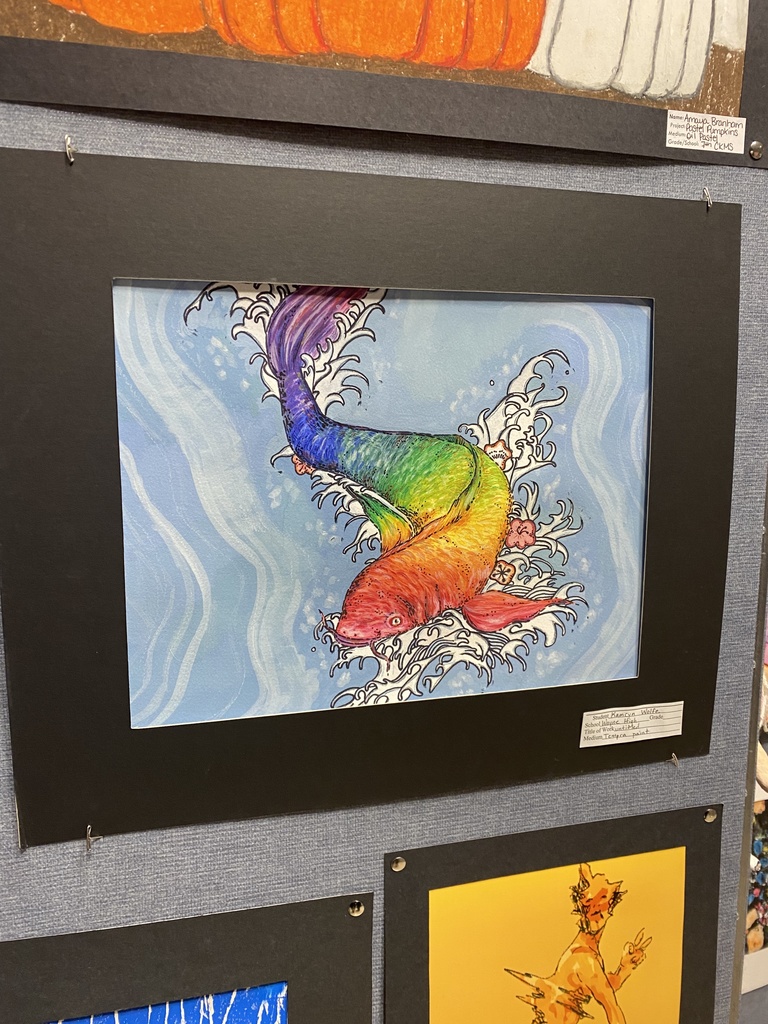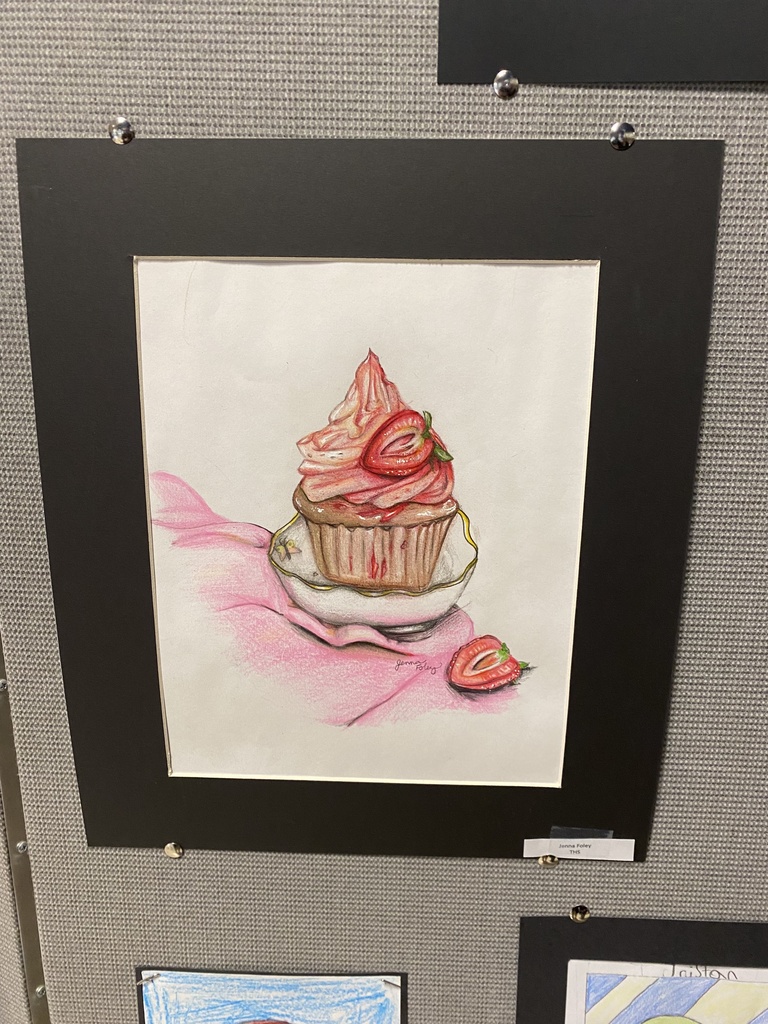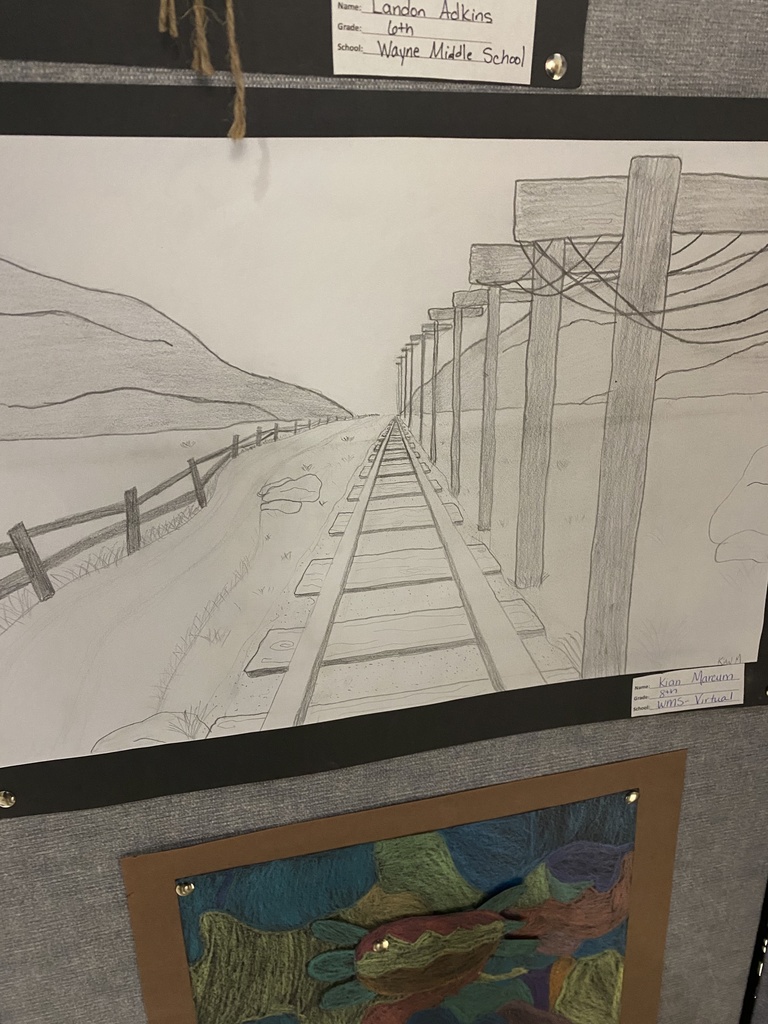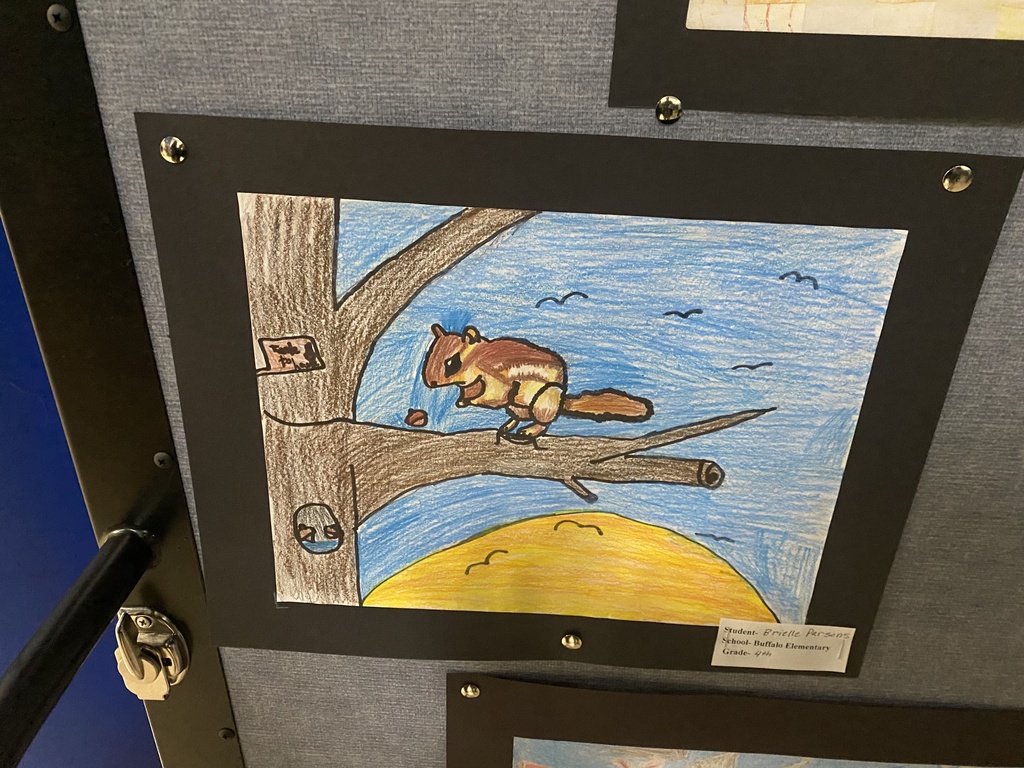 Dunlow Elementary had two special guests this week. Rangers with East Lynn Lake spoke to students about water safety, animals that call East Lynn Lake home, and about all the exciting things there are to do on the lake. Students had a great time learning about all of the fun things around them!

Spring Valley and Wayne High School Students in the Careers in Education and Grow Your Own CTE Program spent the last two days competing in the Educators Rising State Leadership Conference in Canaan Valley. At the conference, students presented their education projects they have been working on this year. Five SVHS students placed in their division. Congratulations to all the students who competed, your hard work and preparation was evident! 1st Place - Inside our Schools, Ethical Dilemma, Adam Thomas and Anna-Kay Dean 1st Place - Exploring Student Support Services Careers, Anna-Kay Dean 2nd Place - Impromptu Speaking, Braxton Bowman 2nd Place - Researching Learning Challenges, Lauren Hutchison, McKenna Carter, Emily McCarthy, and Braxton Bowman 3rd Place - Lesson Planning and Delivery, Math, Laneigh Brooks